Resources to help veterans start a new business and get insurance
From government programs to private and nonprofit sectors, there are many resources to help veterans in business their small business endeavors. The organizations listed here can help veterans transition from being service members to small business owners.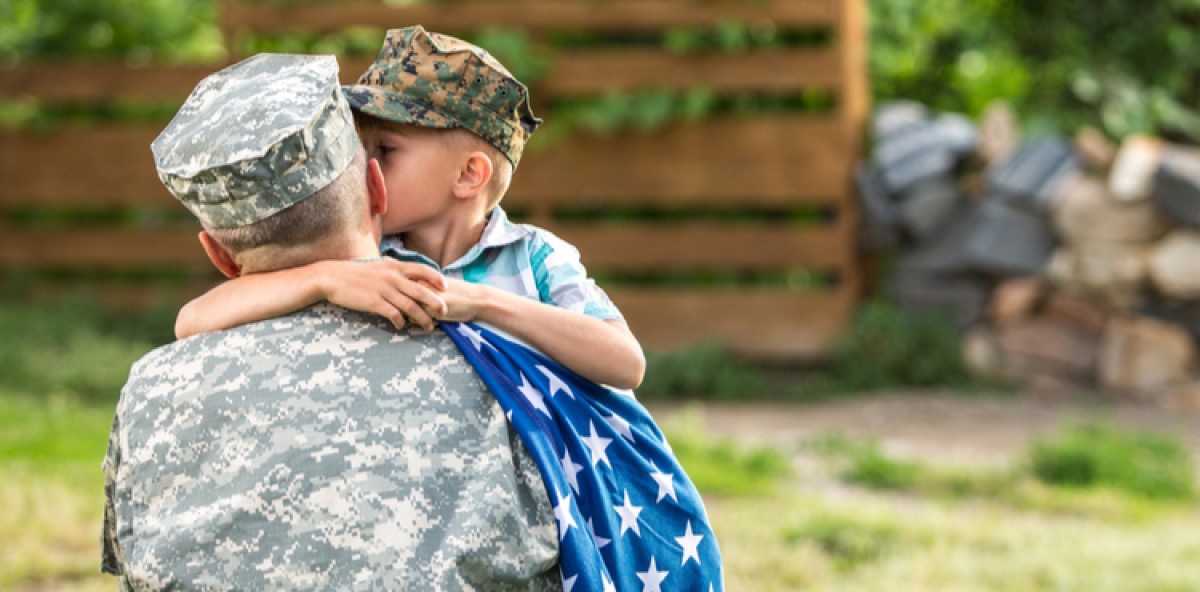 Transitioning from service member back to a civilian can be a difficult journey, especially when it comes to starting or re-starting a career.
Fortunately, there are several resources available that not only help veterans reintegrate into the workforce, but even support them in their efforts to launch their own business.
Former service men and women can consider each of the following opportunities to find great recommendations for small business insurance, helpful entrepreneur training programs, and a few organizations that offer some of the best small business loans for veterans.
Table of contents
Insurance for veteran-owned small businesses
Veterans need the same kinds of small business insurance as any small business owner, for they face the same kinds of risks. These are the types of business insurance you may need:
General liability insurance
General liability insurance is typically the first insurance policy that a small business owner considers, as it's typically required to sign commercial leases and contracts. It covers common business risks such as customer injuries, damage to a customer's property, and advertising injury.
Commercial property insurance
Commercial property insurance covers your business's location and equipment (computers, etc.) in case such items are stolen, lost, or damaged.
Business owner's policy (BOP)
A business owner's policy combines your general liability insurance and commercial property insurance under one policy. It's usually less expensive than buying each coverage separately.
Professional liability insurance
Professional liability insurance, also called errors and omissions insurance, insures you against client lawsuits over unsatisfactory work and missed deadlines.
Workers' compensation insurance
Workers' compensation insurance is required in most states for any business with employees, and is often required for sole proprietors in riskier professions, such as roofing. It covers the medical costs and lost wages for work-related injuries and illnesses, which are unlikely to be covered by regular health insurance.
Cyber liability insurance
Cyber insurance covers the high costs of data breaches and malicious software attacks. It can help cover expenses such as customer notification, credit monitoring, legal fees, and fines.
Commercial auto insurance
Commercial auto insurance covers legal bills, medical expenses, and property damage if one of your business vehicles is involved in an accident.
If you or your employees use personal, leased, or rented vehicles for business, hired and non-owned auto insurance (HNOA) can provide protection for work-related accidents that a personal auto policy is unlikely to cover.
Explore personalized quotes for your veteran-owned business
Business networking and outreach
The Office of Small and Disadvantaged Business Utilization (OSDBU)
The Office of Small and Disadvantaged Business Utilization helps veteran-owned businesses access economic opportunities, such as government contracts, through its Vets First Verification Program. As part of the Department of Veterans Affairs, it helps veteran small business owners with:
Access your VA records and documents online to more easily manage your benefits.

Acquisition support, with advice on small business programs and procedures.
Direct Access Program (DAP) helps Veteran-Owned Small Businesses (VOSBs) with networking and access to Procurement Decision Makers (PDMs).
Strategic Outreach and Communications (SOC) offers awareness of small business programs, resources, and training offered by the Veterans Administration.
Veteran Entrepreneur Portal
Veterans looking to start a business can access the Veteran Entrepreneur Portal at the Department of Veterans Affairs. You'll find information on how to start a business, financial resources, contracting work with the federal government, and other resources.
National Veteran Small Business Coalition
Vets interested in getting federal contracts may want to check out the National Veteran Small Business Coalition. In addition to advocating for greater access to these opportunities, the NVSBC has a counseling program so senior-level individuals can share their business knowledge with new entities.
System for Award Management (SAM.gov)
Run by the General Services Administration, SAM.gov lets you register to do business with the federal government. You can also search for assistance listings and contract opportunities with the federal government.
National Veteran-Owned Business Association
In addition to training and mentorship, the National Veteran-Owned Business Association also advocates on behalf of veteran entrepreneurs so they get the opportunities they've earned. Be sure to list your business with its directory at BuyVeteran.com.
Trust Vets
Registering your business with Trust Vets connects it with business professionals and consumers who want to support veteran entrepreneurs. The organization also offers monthly networking meetings.
GallantFew
GallantFew offers one-on-one mentoring and support to any servicemember or veteran who needs guidance in transitioning from military to civilian life.
Growing and developing a business
SCORE Initiative
SCORE is a package of free software and services combined with the organization's mentoring program. The goal is to accelerate business ownership for vets.
Institute for Veterans and Military Families
The Institute for Veterans and Military Families at Syracuse University has tons of resources for former military members and their families, but take a look at its resources for starting and growing a business.
Patriot Boot Camp
Patriot Boot Camp is a nonprofit organization that equips veterans and their spouses with the means to build technology companies. Programs include tech boot camps and alumni conferences, plus the group offers community support and access to resources.
Support Warrior Project
A veteran launching a new business can turn to the Support Warrior Project for help with LLC formation, website landing pages, and more. Plus, it offers financing opportunities for vets who want to buy a franchise.
You may also like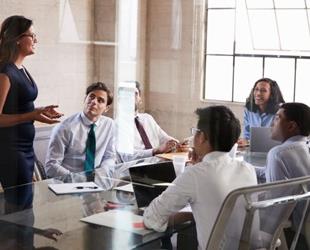 Meet the digital agency behind the #1 small business insurance marketplace
Insureon customers benefit from easy online access to quotes, A-rated insurance carrier options, and industry expertise.
Go to article
Entrepreneurial education and training
Veterans Business Outreach Center
The Veterans Business Outreach Center Program, run by the Small Business Administration (SBA), has 22 organizations participating in this cooperative agreement that serve as Veterans Business Outreach Centers (VBOCs). These organizations offer:
Transition assistance programs, such as Boots to Business classes, which offer an entrepreneurial education and training program for active-duty service members, National Guard, reserves, veterans, and spouses.
Pre-business plan workshops, which educate veterans on entrepreneurship and self-employment.
Concept assessments that help clients assess their entrepreneurial needs and requirements.
Write your business plan, with advice from the SBA.
Comprehensive feasibility analysis that can help analyze the strengths and weaknesses of your business plan.
Entrepreneurial training and counseling that's tailored to the needs of veteran entrepreneurs, including service-disabled veterans and women veterans.
Mentorship visits to review business plans and monthly financial statements as you grow your business.
VBOCs can also help you navigate its network of resource partners, including lenders and other SBA programs. Check out the Office of Veterans Business Development for more resources.
EntreSkills
EntreSkills offers a free, interactive web-based tool that helps veterans start or improve their business. Designed by veterans, this tool educates clients how the lessons learned in uniform can apply to the business world.
U.S. Veterans Magazine
While U.S. Veterans Magazine isn't solely focused on entrepreneurship, there are some articles that offer valuable tips for business-minded vets to help them develop their small business ideas.
Bunker Labs
Veterans who are aspiring entrepreneurs near a Bunker Labs location can take part in a weekly Braintrust session. The sessions offer a mix of thought leadership, networking opportunities, and real-time problem solving.
American Corporate Partners
American Corporate Partners (ACP) is a nonprofit that helps returning veterans and active-duty spouses with career guidance, mentoring, and advice.
G.I. Jobs Magazine
G.I. Jobs eases the transition to civilian life with tips for finding the right job, school, and vocational training.
Securing business financing or funding
Work Opportunity Tax Credit
The Work Opportunity Tax Credit offers a tax credit to employers who hire individuals from certain disadvantaged groups, including veterans.
VetFran
Veterans interested in buying a franchise can turn to VetFran for news and opportunities, including financial discounts, mentorship, and training.
Hivers and Strivers
Securing a loan is tough without some experience. Vets who are true startups can turn to helpful investors like Hivers and Strivers. Founded and run by U.S. military academy graduates, the group provides startup business loans for veterans.
Street Shares
The founders of Street Shares are former military, so it makes sense they specialize in commercial loans for vets. Veterans with a credit score of 600+, no bankruptcies for three years, and at least one year in business may qualify for business loans.
Get coverage that meets the needs of your veteran-owned business
Complete Insureon's easy online application today to compare insurance quotes from top-rated U.S. carriers. Once you find the right policy for your small business, you can begin coverage in less than 24 hours.
Mike Mosser, Content Specialist
Mike spent several years as a reporter and editor covering politics, crime, and the world financial markets. He's worked for several newspapers, a financial newswire, and a monthly magazine. As a copywriter, Mike has produced SEO-based content, marketing, public relations, and advertising work for a variety of companies.