How do lawsuits against employers work?
Lawsuits related to illegal discrimination or harassment are among the most costly a business owner can face, but preparedness can alleviate some of the risks.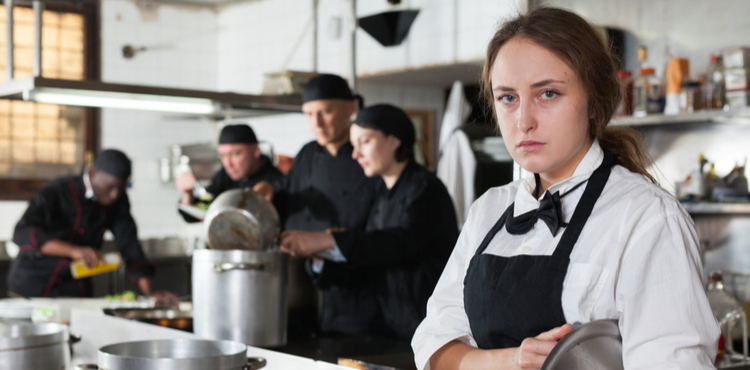 If your employee feels they've been passed up for promotion after promotion, ill feelings can start to brew. And if that employee is a member of a protected class – i.e., men and women who are systematically disenfranchised for their race, religion, sex, disability, age or nationality – they might think your hiring, promoting, and terminating practices are discriminatory.
And they could begin building a case against your business.
It's an employer's worst nightmare, as these lawsuits are among the most costly a business owner may face. Plus, these cases tend to make headlines, which can drag your company's image through the mud.
But the devil you know is better than the devil you don't. So let's look at what you can expect when your employee sues you for illegal discrimination or harassment.
What to expect when you're sued for discrimination
When an employee feels they are being mistreated for discriminatory reasons, their first step is usually to file an internal complaint with your business. That's because in a harassment case, the employee's ability to hold your company liable depends on whether it was aware of the harassment. (Looking for warning before this happens? Read "Signs that an employee is going to sue you.")
If the mistreatment continues, your employee's next step is to file a charge with the federal Equal Employment Opportunity Commission (EEOC) or a similar state agency.
Even if your business doesn't have enough employees for the federal discrimination laws to apply (15 or more employees), they must take this step to exhaust all administrative remedies. They also can't take a Title VII claim to court without their Notice of Right to Sue.
Plus, some states have a lower employee threshold, which means smaller businesses could be beholden to anti-discrimination laws, too.
Here are some things to keep in mind:
Your employee has 300 days after the act of discrimination occurred to file an EEOC complaint.
If your state does not have its own EEO laws, the employee has only 180 days to file.
Even if the EEOC doesn't find that your business at fault, the employee has 90 days to file a civil lawsuit.
After receiving a complaint, the EEOC or state body is supposed to interview you and try to mediate a settlement of the complaint between you and your employee.
The EEOC can decide to file a lawsuit on your employee's behalf, but that's rare. They take on less than 1% of claims filed and choose suits based on potential publicity or political value.
For more information, read the EEOC's article "Filing a lawsuit."
The makings of a successful discrimination lawsuit
Filing discrimination lawsuits are challenging for employees, as the burden of proof is entirely theirs. So in order to receive their Notice of Right to Sue, an employee must prove that…
They are a member of a protected class (i.e., protected from discrimination based on gender, age, race, nationality, and disability). Some states also outlaw discrimination based on sexual orientation.
They are qualified and perform the job in a satisfactory manner.
They suffered an adverse action (e.g., a lack of promotion).
The adverse action was the result of membership in a protected class.
If the employee receives their Right to Sue, the burden of proof shifts back to you when the lawsuit gets underway. That means you'll need documentation to prove that the adverse action was based on legitimate business reasons, not discrimination.
Help, I'm being sued!
As soon as you catch wind of a discrimination or harassment lawsuit against your business, contact a lawyer. You'll want to find a legal counselor with experience in handling discrimination cases, as they are extremely complicated and involve several parties.
You'll want an attorney that will not only help you when the case goes to court, but someone who can help you navigate other options, such as EEOC mediation or settlements.
Of course, if you don't have the extra cash lying around to pay for attorney's fees or settlement costs, you may consider purchasing employment practices liability insurance before a lawsuit happens.
EPLI covers employment discrimination and harassment lawsuits and offers you the funds for…
Compare quotes from trusted carriers with Insureon
Complete Insureon's easy online application today to compare quotes from top-rated U.S. carriers for EPLI and other insurance policies. Once you find the right policy for your small business, you can begin coverage in less than 24 hours.