3 reasons architects and engineers get sued
The career of a well-established architect or engineer can end with a single lawsuit. To avoid legal trouble, ask a colleague to check your work for mistakes, practice good customer service, and don't overextend your small business.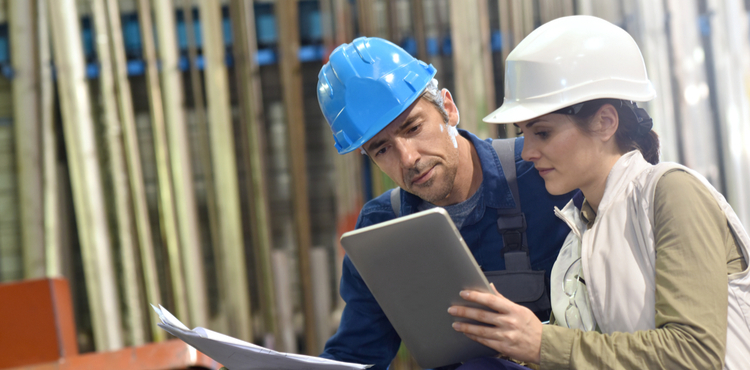 When you work in building design, a simple mistake can have dire consequences.
That's especially true for professional engineers responsible for a building's design and safety. It also applies to architects who work on large-scale construction projects.
Sometimes the mistake is your fault, and other times it's a misunderstanding. Fair or not, accusations of engineer negligence or professional malpractice can stain your reputation and cost a fortune.
Geotechnical engineering consultant David J. Kerkes points out that risk of being sued only increases as you take on more projects and grow your business. He's seen it firsthand as an expert witness in numerous engineering lawsuits.
Luckily, you can benefit from his experience without going to court. Here are Kerkes' three major reasons engineers or architects find themselves defendants in a lawsuit.
1. Your client claims you made a mistake
To err is human. Though you might expect mistakes to happen more frequently on complex projects, that's not always the case. Kerkes says that simple miscalculations cause many professional liability lawsuits.
Construction law attorney and law firm partner David L. Blank agrees. He says, "Most negligence claims against engineers fall into the categories of errors or omissions. Error, meaning that what was designed was wrong. Omission, meaning that the engineer failed to include something in their design."
In short, if your error or oversight costs your client money, you can expect a lawsuit.
Before you argue that you're always careful about your work, consider the number of calculations one project might take your engineering firm. Then multiply that by the number of clients who depend on your services. You can see how quickly the odds of an error increases.
This is why professional liability insurance (also known as errors & omissions insurance) is such a crucial part of starting an architecture or engineering company.
E&O coverage can help pay for legal expenses if your work turns out to be the source of the problem. It also covers expenses if a client sues because they think you did something wrong.
Architect and engineer liability insurance is essential, but it's better to stay out of court entirely. To help avoid mistakes, check your math. If you can, ask a colleague to review your projects and your calculations.
This may add to your timeline and budget, but it's well worth it when you consider the alternative.
Get a small business insurance quote
2. A client accuses you of architect or engineer negligence
If you ignore complaints from a client, don't be surprised if a negligence lawsuit follows.
Communication is key. A client who doesn't understand why a project is off-track, over budget, or delayed is more likely to sue than one kept informed of changes or issues as they happen.
Architecture and engineering practices don't operate in a vacuum. Your clients expect your business to meet a standard of care (or duty of care), which means the reasonable care that would be expected of any professional in your industry.
The standard of care for engineers or architects at a minimum means avoiding physical harm (also called personal injury) and property damage. But it also includes proper project oversight, meeting the project's exact specifications, and inspection and documentation throughout.
If you fall short of expectations, a client may accuse you of architect and engineer negligence. This is also known as architect or engineering malpractice. A professional negligence lawsuit may involve:
Failure to meet the standard of care
Breach of contract
Missed deadlines or cost overruns
Pay special attention to budget overruns, project delays, and other issues that could lead to financial loss for the client.
Before you even begin a project, it's critical that both you and your clients understand the costs, timeline, and scope of the project. Clear expectations and open client communication lower lawsuit risks.
The best way to make sure everyone's on the same page from the start is with a detailed client contract. And including a "limitation of liability" clause is a good way to protect yourself.
You may want to have an attorney help you develop a standard project contract. Some engineers and architects even have attorneys review the terms of every new project contract.
Beyond setting expectations, you also need to keep your client in the loop. If your clients don't hear anything to the contrary, they'll expect your project to be on track and on budget. Make them aware of any problems you encounter and any steps you're taking to fix them.
If a client complains, asks numerous questions, or voices concerns, address them promptly. Confrontation isn't fun, and you may find yourself taking the blame, but your clients will appreciate directness and honesty.
Whenever possible, document your company's communication with your clients. That includes issues they bring up and how you attempt to resolve them. Suing for engineering negligence is harder if you can show the court your responsiveness and clear steps you've taken.
3. Too many clients or projects create client dissatisfaction
If you try to take on too much, you're at a greater risk for lawsuits from dissatisfied clients.
Keep your list of active clients manageable to ensure you don't over commit and under deliver. You need the time and attention to properly draw up contracts, communicate with your clients, and incorporate a review process. These are essential to meeting your standard of care.
Try to develop a support network to review work and act as a security net that prevents errors or omissions. If you can afford outside help, consider hiring an independent consultant to review your designs prior to completion.
If you opt for an independent contractor, be sure they are properly vetted or insured. The last thing you want is for outside help to create new risks.
Be sure to check their certificate of liability insurance before you hire them. It should show that they carry both professional liability and general liability insurance to protect against legal liability.
You can reduce the risks of a lawsuit, but you can't eliminate them. To make sure legal action doesn't jeopardize your company, you need the right professional liability insurance coverage to safeguard your investment and keep your business up and running.
Insureon's licensed agents have helped engineers and architects just like you find the right insurance coverage at the best price. They can answer any of your questions and provide expert guidance to help protect your business.
Complete Insureon's easy online application today to compare quotes for business insurance from top-rated U.S. carriers. Once you find the right policy for your small business, you can begin coverage in less than 24 hours.