When do you need architect insurance?
Architects face a variety of risks, even after the design process is complete. Because lawsuits can be so costly, architect insurance is a crucial part of your risk management strategy. Clients and landlords might also require you to carry coverage.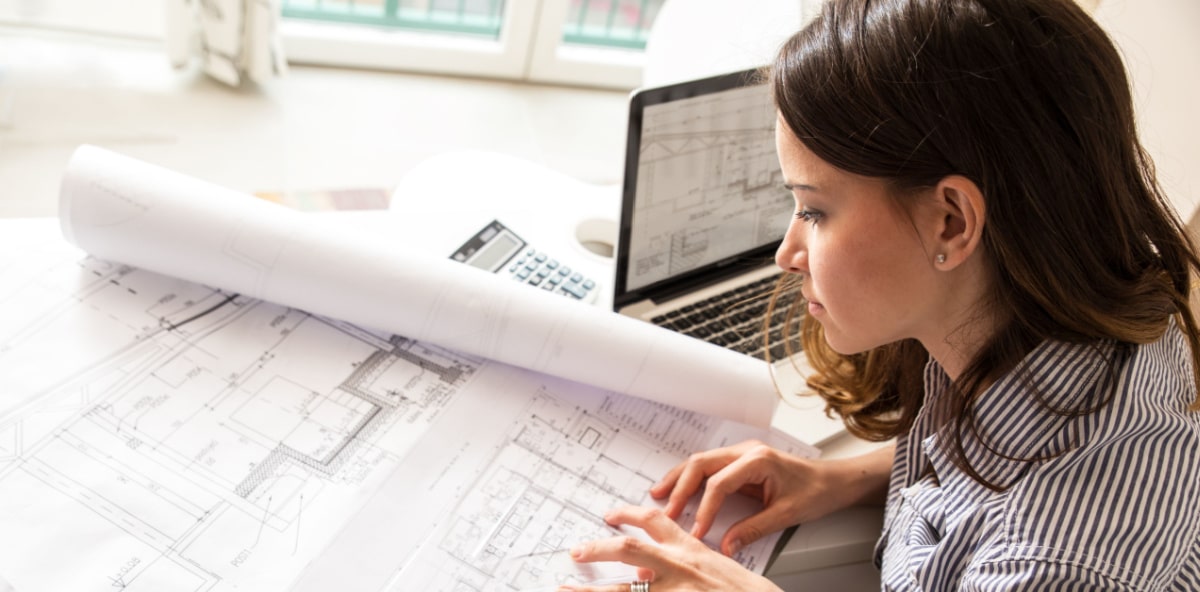 Architect insurance protects you legally and financially against claims related to property damage, professional negligence, employee injuries, and other potential pitfalls. Beyond the protection it provides, insurance can also help your small firm secure clients or a commercial lease. Learn how business insurance benefits building design professionals and those you work with.
Why do architects need insurance?
In most cases, architects aren't required to carry insurance. However, architect insurance can be a smart investment, even if your business is new or you have few employees. Small business insurance may come in handy if you find yourself in one of the following scenarios.
Find insurance quotes for architects and building design professionals
You want to land clients
If you're looking to grow your business, landing new clients is probably a priority. But some clients might request to see proof of insurance before signing a contract. Having architect insurance shows prospective clients that you're a responsible business owner who is prepared in case something unexpected happens.
Professional liability insurance is one of the most important policies to have when you're working to bring in new business. Architect professional liability coverage, also called errors and omissions insurance (E&O), protects you financially against claims related to:
Missed deadlines
Accusations of negligence
Budget overruns
Project mistakes and oversights
Failure to deliver promised services
For example, imagine you're designing a kitchen for a residential home, and you accidentally make the space for the refrigerator too small in the blueprint. Once the building process is underway and the refrigerator arrives, it doesn't fit in the space. If the homeowner sues you for the oversight and the cost of a smaller unit, your E&O insurance would cover it.
You want to lease commercial property
Many landlords will require you to carry certain types of insurance before you can sign a lease for a commercial office space. General liability insurance is one of the policies you might need to purchase.
Commercial general liability insurance covers your business financially and legally against third-party (non-employee) claims such as:
Accidents that injure a client
Accidental damage to client property
Advertising injuries, like slander and libel
General liability insurance can be especially beneficial if you meet with clients in your leased office space. For example, let's say a client trips over a loose computer cord on the floor and hurts their wrist. Your insurance coverage would pay for their medical expenses, plus your legal costs if the client sued you.
If your architectural firm is small, you might benefit from a business owner's policy (BOP). This bundle includes general liability insurance and commercial property insurance, which covers your business property and rented office space against various perils.
It's usually cheaper to get a BOP than to purchase both policies individually.
You want to work with other firms
Working with other building design firms has lots of benefits. By signing onto a joint project, you can win more business, grow your profits, and get your name out there. However, partnering with other architectural firms isn't without risks.
According to the AIA Trust, when you form a joint venture with another design firm, you open yourself up to additional liability. You're not only responsible for your own mistakes, but you can be held liable for mistakes made by the other firm.
Before you enter a joint project, it's important to understand how your architect insurance applies. For instance, some professional liability policies provide coverage for joint ventures, but general liability policies usually don't.
Here's another caveat—just because your insurance policy includes joint venture coverage doesn't mean your partner's policy does. If you get sued and the other firm's policy doesn't provide joint coverage, you could still be liable if something goes wrong.
The solution? One option is to purchase liability insurance for the joint venture entity you've created. You could also avoid a joint venture altogether and assign one firm as the project lead and the other as a subcontractor. In this case, the lead firm would be responsible for the overall project and the subcontractor would only be liable for their work.
Whichever route you choose, the important thing is to make sure you have adequate insurance to cover your risks and comply with any architect insurance requirements.
What types of insurance do architects need?
You might not need insurance coverage to get an architect license, but some policies may be required by state law. Beyond general liability insurance, professional liability insurance, and a BOP, here are some additional policies that can be beneficial or required for architects.
Workers' compensation is required in most states, and covers employee injuries and illnesses that occur at work. So, for example, if one of your workers developed carpal tunnel syndrome from using CAD software all day, they could file a workers' compensation insurance claim and get reimbursed for their medical bills and rehabilitation costs.
Commercial auto insurance is another type of insurance policy that's legally required if your firm owns vehicles used for work purposes. This policy provides bodily injury and property damage liability coverage if the driver of the work vehicle gets into an accident.
Cyber liability insurance is strongly recommended for businesses that store credit cards and other personal information. Cyber liability coverage can protect your business against risks related to cyberattacks and data breaches. If your business is affected, this policy pays for the cost of notifying affected clients and credit monitoring.
Surety bonds aren't the same as insurance, but they can provide valuable protection for your clients. The bond guarantees your firm will meet all contractual obligations. If you don't uphold the terms of the contract, your client receives reimbursement. At that point, you're required to pay the bond amount back to the insurance company.
How do I get architect business insurance?
Getting business insurance for architects is easy with Insureon. Fill out our free online application with basic information about your business, like your location and number of employees. The next steps are to compare insurance quotes, choose policies, and purchase coverage. You can also consult with a licensed insurance agent to make sure you have the right coverage.
If you need proof of insurance to show a client or landlord, you can download a certificate of insurance immediately after buying coverage.
You may also like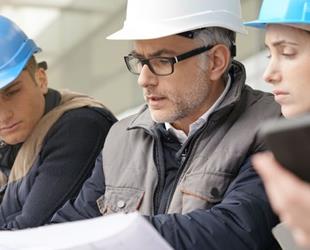 Why architects and engineers face negligence lawsuits
The career of a well-established architect or engineer can end with a single lawsuit. Learn how leveraging additional project reviews and maintaining good communication can help avoid a devastating negligence, also called malpractice, claim.
Go to article