Workers' comp fines for non-payment top $124,000 for Ohio woman
Businesses that don't follow state regulations on workers' compensation coverage face steep fines. Learn why you should insure your employees – especially if your state requires it, but even if it doesn't.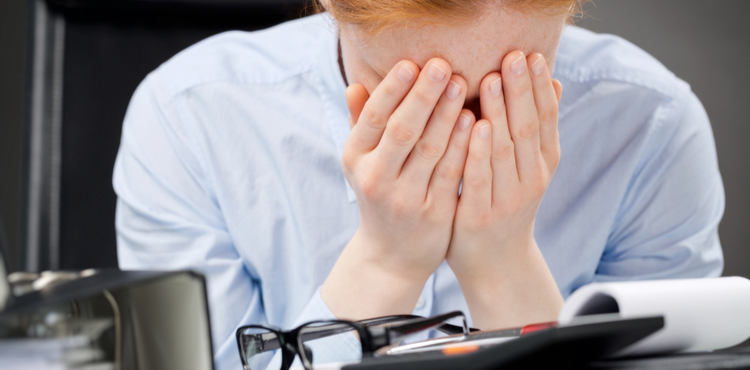 An Ohio court brought the hammer down on a business owner who failed to report her employees to state agencies, according to a report by Insurance Journal. The case goes from mundane to face-palm-worthy in two seconds flat:
The woman, Lawanna Porter, was operating a home healthcare agency
She had more than 100 employees
She didn't report these employees to state agencies
She didn't pay for workers' comp coverage for two years
Ohio doesn't play around when it comes to punishing these types of violations. Like many states, Ohio law requires employers to carry workers' compensation insurance. Furthermore, Ohio is one of the few remaining states that operate a monopolistic state workers' comp fund – employers can't purchase coverage from a private insurer; they have to purchase it from the state. You can read more about that in the post, "What is a state compensation insurance fund?"
And here's where the story becomes a cautionary tale. The court:
Sentenced Porter to 30 days in jail
Ordered her to pay $124,573.07 in restitution to the Ohio Bureau of Workers' Compensation (BWC)
Ordered her to pay the BWC $15,000 for investigative costs
In total, Porter was charged with aggravated theft, tampering with evidence, workers' compensation fraud, and four counts of forgery. It's also worth noting that she neglected to pay workers' comp premiums for just two years, and still her total cost comes to $139,573.07.
The takeaway? The punishment for workers' comp insurance violations is not a slap on the wrist. Let's recap why this coverage such an important investment for your small business.
Workers' comp helps your employees recover
Your workers are the backbone of your business. Whether they're filling orders or fielding customer questions, your employees make sure you can focus on the big-picture elements of running your business. So when the work they do for you causes them harm, it makes sense that your business should help them with the costs of recovery. And that's why workers' comp can pay for medical expenses and replacement wages when an occupational injury keeps your employees from their work.
Workers' comp boosts morale
Think about it: would you want to work in a place where your coworkers suffer injuries right and left? And what if those workers had to pay out of pocket to cover the cost of their injuries? It would be pretty hard to convince your talented employees to stay with your business and harder still to expect them to trust you. With an accessible workers' comp program, your employees can see that your business truly cares about the wellbeing of its workers, which can bolster their faith in your company.
Workers' comp promotes workplace safety
If you've had insurance of any kind before, you know that the more claims you make on a policy, the higher you can expect your premiums to be. So in a way, having insurance incentivizes you to enact good risk management strategies. In order to keep your workers' comp premiums in check, you'll need to thoroughly train employees on avoiding workplace hazards, which can reduce the chance of injuries and accidents in the first place.
Workers' comp protects your business
Aside from sparing you the hefty noncompliance fines for violating your state's workers' comp laws, the coverage also offers you liability protection. If your employees are injured at work, they could waive their benefits and sue your business instead. When that happens, your policy's employer's liability insurance can cover your business's legal expenses. If you live in a state that doesn't have workers' comp laws (we're looking at you, Texas), you can still be ordered to cover an employee's medical costs if they sustained the injury on the job.
Workers' compensation coverage is the mark of a law-abiding and conscientious employer. Maybe the fear of fines is enough to motivate you to purchase workers' comp coverage as soon as you hire employees. But there are other incentives to carry the coverage even if it weren't state mandated.
Compare quotes from trusted carriers with Insureon
Complete Insureon's easy online application today to compare insurance quotes from top-rated U.S. carriers. Once you find the right policy for your small business, you can begin coverage in less than 24 hours.