When should employers hire a workers' comp lawyer?
Although most workers' comp claims do not result in lawsuits, there are certain instances when employers can benefit from consulting an attorney.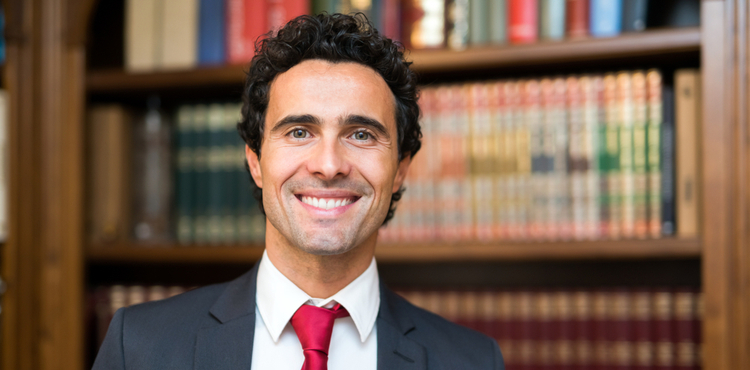 If your business employs an individual who has suffered an injury on the job, you may wonder if you should involve a lawyer to assist you with any workers' comp related matters. Work-related injuries can put your business's finances at stake, and multiple entities are involved in a single claim – including insurance providers, medical practitioners, your employee, and the state's workers' comp board.
The good news: Small business owners rarely need to hire lawyers for workers' comp claims because they rarely end in lawsuits. Usually, the injured employee is simply exercising his or her right to compensation, and the employer's workers' comp insurance provider will decide whether the worker is eligible for benefits. But occasionally, small businesses might consider hiring a workers' comp lawyer.
Why your business might need a workers' comp lawyer
Despite the fact that most workers' comp insurance claims are resolved without an attorney, there are instances when small business owners can benefit from legal counsel:
Your employee appeals your insurer's claim decision
An employee can appeal your insurer's decision when a workers' comp claim is rejected. In that case, the employer's insurance provider will likely appoint an attorney for you.
Your employee rejects their right to benefits
When employees file a workers' comp claim, they report the incident to the proper labor authorities in their state. If an injured employee accepts benefits or a settlement package, they usually waive the right to sue your business, but they can reject the settlement outright and pursue litigation. Most workers' comp policies come with liability insurance to help pay for the legal costs associated with such a claim – including hiring a lawyer.
Your business lacks workers' comp insurance
If your company fails to purchase the required workers' comp coverage for the states in which you do business, you are likely to hear from the Occupational Safety and Health Administration, in which case it's wise to speak with an attorney. If an employee is injured and your business lacks proper insurance, you can be held liable for medical costs, and you could face state penalties and lawsuits.
Why your employee might hire a workers' comp lawyer
Although not common, employees sometimes hire workers' comp lawyers to guide them through the claims process. Employees who retain an attorney often do so because:
They don't understand how the claims process works.
They want to make sure they are filing the claim correctly.
They feel a lawyer can help them prepare their case better than they could alone.
Speaking openly to employees about their workers' comp benefits and providing official digital or printed information may reduce the likelihood that they will involve lawyers in a claim. But when they do, it is usually to:
Navigate local workers' comp laws and the claims process
Each state's workers comp' laws are different. In addition to understanding state laws for workers' comp, employees must navigate the claims process with your insurance company. They may feel more comfortable working with an attorney who thoroughly understands the local laws and processes.
Build their case
A lawyer will be able to analyze the details of a particular workers' comp case to ensure an employee receives proper benefits. The lawyer might look over medical records to determine the extent of the injury in question and could also examine your business's records to see if it has had any previous safety violations.
Determine a rightful benefit
Lawyers help employees assess the cost of their injury or illness to determine how much money they should receive. To do so, attorneys consider medical bills, rehabilitation costs, time away from work, and the type of disability that the employee has incurred.
Lawyers can also advise employees after your business's insurance provider decides whether or not to grant benefits. If the insurer denies the claim or offers an unsatisfactory payout, the employee's lawyer may encourage him or her to appeal the decision. As noted above, this is an instance when a small business might consider hiring its own workers' comp lawyer to negotiate the decision.
Compare workers' comp insurance quotes with Insureon
Complete Insureon's online workers' comp application today to compare insurance quotes from top-rated U.S. carriers. Once you find the right policy for your small business, you can begin coverage in less than 24 hours.