'Sue the consultants' mindset still a professional liability risk
When things go wrong in business, many companies shift the blame to their consultants. This article explores why it's still common for consultants to be seen as scapegoats.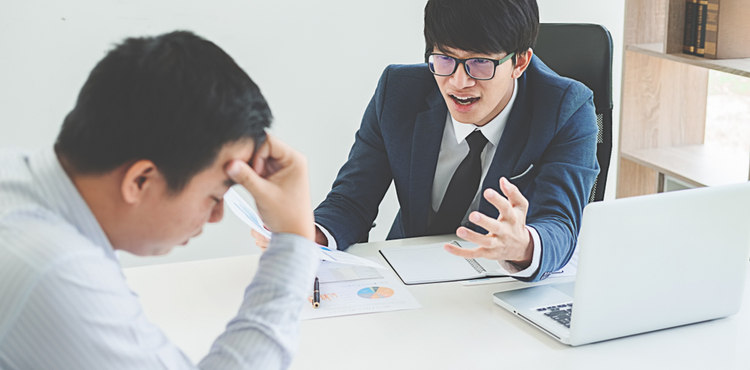 Here's a blast from the past. A report by Bloomberg Business from 2000 marks the early days of a trend that is still going strong: blaming the consultant for all a company's woes.
The article takes a look at appliance maker Sunbeam's trouble under the reign of its former CEO Albert J. Dunlap who was responsible for the company's $1 billion in losses. But as the report notes, even after Dunlap left, the company was still struggling to recover, so Sunbeam's CEO Jerry W. Levin decided to sue the management consultants at Coopers & Lybrand International (now PricewaterhouseCoopers) for helping Dunlap during his stint.
Here's another example from the report: the retail clothing chain Merry-Go-Round sued the accounting firm Ernst & Young International over its consulting work that was taking too long to show results. E&Y agreed to pay $185 million to settle the suit.
At the time of the report, suing consultants was just on the rise, but it's still going strong today. Let's review why the sue-first mindset is still at large.
Bailing out a sinking ship is always a gamble
When times are hard, consultants make for an easy scapegoat, especially when they step in to help out a floundering company. That's because these consultants are fighting an uphill battle, often dealing with the aftermath of years of bad decisions and leadership. Sometimes, no matter the strategies they recommend, the damage is too much to bounce back from.
Part of a consultant's responsibility is to know when a problem exceeds their help
If they accept an extremely troubled company as a client, the company is right to assume the consultant can and will improve its situation. And if the consultant fails to bring the business back from the edge or to do so within the projected timeframe? The hemorrhaging company may sue because the consultant failed to hold up their end of the deal.
If that struggling company wins its lawsuit against the consultant, it at the very least wins some damages that may help it stay above water a little longer. And if it loses? Those attorney fees are a drop in the debt tsunami it's already up against.
When clients pay big money, they expect a big return
As we discussed in "Traveling for clients? 3 tips for business consultants," travel expenses can be a sticking point for most business consultants' clients, but it doesn't end there. When businesses need to bring in an outside eye to expand operations or trim the fat, they expect to see the return on that investment reflected in their bottom line. The more you charge for your services, the higher their expectations will be.
Unmet expectations are one of the many triggers for professional liability lawsuits
You can help manage client expectations from the outset through contracts that define the scope of your work. That way, your client has a clear outline of what you can and can't accomplish and how the project's objectives will be measured.
But even with precise contracts in place, a client may still sue when things don't go the way they hoped. That's why business consultants should have professional liability insurance in place from day one. It's the only insurance policy that can address losses caused by your work, such as when you're sued over unmet project goals, overspending, mistakes or oversights, or breach of contract.
Learn more steps you can take to prevent professional liability lawsuits in our article "How to prevent professional liability lawsuits."
Compare quotes from trusted carriers with Insureon
Complete Insureon's easy online application today to compare insurance quotes from top-rated U.S. carriers. Once you find the right policy for your small business, you can begin coverage in less than 24 hours.