5 common risks for consulting firms
Data breaches, unhappy clients, and income uncertainties are just a few of the risks associated with owning a consulting business.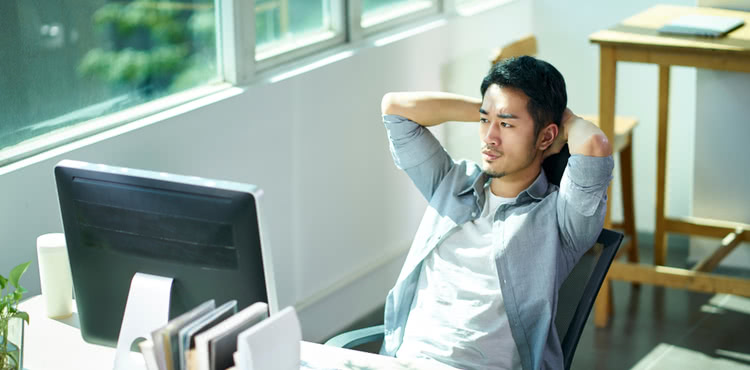 Running a small consulting business is an inherently risky venture that comes with a variety of unknown elements. Business consultants rarely face threats to their physical safety on the job, but they often confront financial risks. Below is an overview of five common types of risks that business consultants may encounter and advice for mitigating them.
1. Data breaches
If you store client data on your servers, hackers and other digital criminals could target your consulting firm. It's important to take preventative measures to ensure the digital data your business works with is safe from cyberattacks.
If you store business or client data with a hosted technology services provider, ask questions about the security protocols they follow and what kind of professional liability insurance they carry in case their servers are penetrated. Consider working with an independent cybersecurity professional to audit your systems to prevent data breaches.
Business consultants who work with clients in the healthcare sector may be required to meet HIPAA data protection standards. You might also purchase cyber liability insurance to avoid significant financial losses if you experience a data breach.
2. Dissatisfied clients
In a perfect world, your clients would follow your advice to the letter and get excellent results. But hundreds of forces are at play in the business world, and your recommendations may not get implemented as you outlined, which can lead to lackluster results and unhappy clients.
Such a scenario can be a minor headache or a major problem for business consultants, depending on your existing relationship with the client. You can do your best to avoid potential lawsuits by following these four tips. But if a client does decide to sue your business, professional liability insurance will help cover litigation costs.
3. Fluctuating income
Business consultants don't receive steady paychecks like salaried employees, which can lead to significant variations in the revenue stream. If you strategically manage your budget, expenses, and payments, you can minimize the stress caused by inconsistent income.
4. Changing project scopes
You may be wrapping up a project with a major client, but before you can finalize the job, the client asks you to review "one more thing." If business consultants aren't careful about managing the scope of their work, requests like these can lead to hours of unpaid labor and resentment by both parties.
One way to manage this situation is to clearly outline the terms of your work in a contract and implement a policy for modifying its scope if your client asks for changes. Having a document that you and your client can both reference can be helpful in avoiding professional liability lawsuits.
5. Car troubles
While car problems can slow down professionals in any field, they can particularly affect consultants. If you regularly travel to client offices for meetings, you will likely need a vehicle, although consultants in some large cities might be able to visit clients using public transportation or other services.
If you have an accident while driving for your consulting firm, your personal auto insurance policy may not cover the damages. Consider adding commercial auto insurance or a hired and non-owned policy for personal or rented vehicles to your business coverage.
Compare consulting insurance quotes from trusted carriers with Insureon
Complete Insureon's easy online application today to compare business consulting insurance quotes from top-rated U.S. carriers. Once you find the right policy for your small business, you can begin coverage in less than 24 hours.