18 apps to make your food business run more smoothly
Time management, inventory, payroll, and marketing apps can streamline your food service operations and free up time to focus on your food and your customers.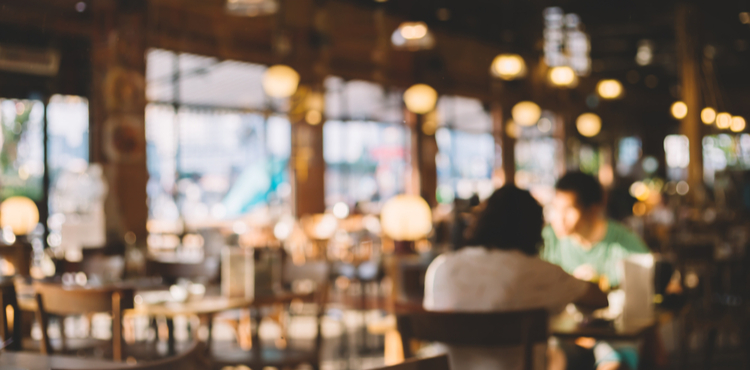 When managing a food business, sometimes you have to juggle a hundred different tasks and put out a hundred different fires (hopefully metaphorical ones). On top of these everyday business concerns, you also have to deal with issues like chip card liability, data security, employee safety, and tax regulations.
Cyber liability insurance is one way to address the financial fallout from a data breach (when customer payment info is leaked, for example), and workers' compensation insurance is essential for helping your employees recover from work injuries. But proactive risk management is still crucial for any food business owner.
To help you free up some time to focus on risk management, your food, and customers, we've compiled a list of apps that can streamline your restaurant or food truck operations.
Point-of-sale apps for food service businesses
Ambur: For iPads and iPhones, Ambur lets you set up convenient POS terminals around your restaurant, at tables, or at the cash register. It can also help track inventory, sales, and more.
Lavu: Lavu touts itself as totally free from EMV chip card liability and offers management features to boot. It's also available on iPads.
Clover: If you have an aversion to Apple, Clover is a good option for Android users who want a POS that offers lots of features.
Seating apps for food service businesses
OpenTable: OpenTable allows customers to make their own reservations online and can help connect you to potential diners looking for an open seat on a Friday night.
Waitlist Me: Add a customer to a digital waiting list, and then send text or phone messages to alert them when their table is ready.
NextME: Customers can see where they are on the waitlist and browse your menu and social media pages while waiting to be notified by text about an open table.
Inventory apps for food service businesses
Inventory Tracker: A solution for tracking inventory, sales, and shipments, Inventory Tracker is available on Android.
Goods Order Inventory: Check out this robust inventory management app for both iOS and Android.
StitchLabs: This inventory management software is more retail-oriented, but it's still worth a look.
Payroll apps for food service businesses
Wave: Wave's mobile payroll platform lets you track tax liabilities, direct deposits, or print checks and allows employees to view pay stubs and W-2s. It's available on iOS.
PayrollGuru: PayrollGuru offers a mobile paycheck calculator app for iPhone, Android, and Windows phones, allowing you to easily take care of employee taxes and withholdings.
Intuit Online Payroll: You can pay W-2 employees and 1099 contractors, make direct deposits, calculate payroll, and more online or on your iPhone or Android.
Scheduling apps for food service businesses
Schedulefly: Post schedules and communicate with your staff all in one place.
Humanity: Humanity offers time clock, attendance, HR, and payroll services in addition to scheduling assistance.
7Shifts: Designed specifically for restaurants, 7Shifts aims to make scheduling as easy as possible.
Marketing apps for food service businesses
Hootsuite: Manage all your social media pages in one dashboard.
Foodie: Want to publish great looking photos of your food, but you're on a tight budget? Try out this photo app for your iPhone or Android.
ReviewTrackers: Keep up to date with what your customers are saying about your business on popular review sites.
Have you given any of these apps a spin? Tweet @insureon about it!
Compare quotes from trusted carriers with Insureon
Complete Insureon's easy online application today to compare insurance quotes from top-rated U.S. carriers. Once you find the right policy for your small business, you can begin coverage in less than 24 hours.