3 ways contractors can give back to their communities
Construction workers have a skillset that makes it easy for them to make a positive difference in their communities. Learn how you can volunteer your time as a construction worker, either close to home or in another community.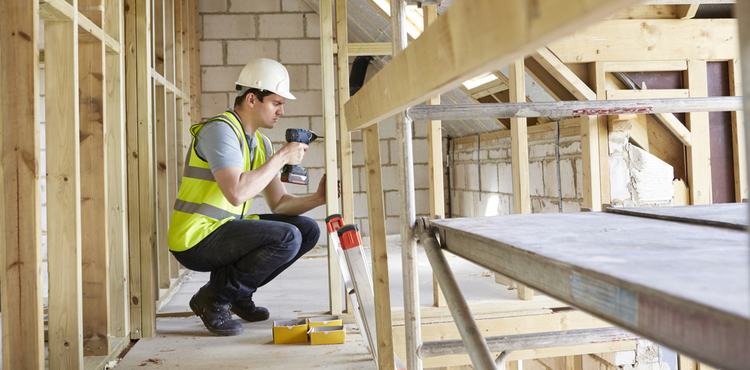 As a professional contractor, you're an expert at what you do. You have specialized skills and a wealth of industry knowledge. As a result, your customers trust you to take care of one of their most valuable assets – their home.
But not everyone can afford the important services contractors offer. This could be because they are:
Low-income
Elderly
Victims of a natural disaster
Many contractors are aware of the need for their services by those who can't pay for them. That's why they make a point of volunteering. If you'd like to give back, here are three ways you can donate your time to make a difference.
1. Volunteer close to home
Helping out those in need in your community is a great way to see an immediate impact. Volunteering can be as simple as picking a cause or organization that is important to you and offering your help.
You could also keep your customers engaged by asking for their input on where you should focus your volunteer efforts. For example, Matt the Painter in Billings, Montana, created a Paint-it-Forward program. Customers are encouraged to nominate a deserving nonprofit or family they think could most benefit from some painting assistance from Matt and his team.
If you don't want to spearhead volunteer efforts yourself, seek out groups that are looking for help from people in your profession, such as the Southeast Michigan Air Conditioning Contractors Association. Last December, the association mobilized a group of HVAC contractors in Michigan to fix furnaces, perform inspections, and even install brand-new furnaces for more than 60 senior citizens.
Beyond the feeling of knowing that you helped people in need, volunteering your services locally is also a good way to get your name out. It may even land you some future customers. Don't be shy about promoting your volunteer work on your website and social media accounts either. Your customers will be happy to know they are doing business with a civic-minded business, and any nonprofits you work with may appreciate the additional online exposure.
2. Take the show on the road
If your schedule is more flexible, you might consider traveling out of your community to work on a longer project. For example, Huffington Post reports that in early 2016, more than 300 union plumbers traveled to Flint, Michigan, to install free water filters to help protect residents from unsafe levels of lead in the water.
If you have even more time, you can try volunteering for an organization like World Renew. Its Disaster Response Services division travels to communities in North America that have been devastated by natural disasters, such as floods, fires, and hurricanes. They are typically looking for volunteers who can make a commitment of one to three weeks to help rebuild homes.
If you have employees, this could be a good team-building exercise for you and your staff, especially if you work in a climate where you experience seasonal slowdowns.
3. Connect with nonprofit organizations
If you want to find one specific nonprofit that you can make a long-term commitment to, try one of the national organizations dedicated to helping build or restore homes for the needy.
Habitat for Humanity is always looking for volunteers to help in their mission to build and rehabilitate homes for needy families. While you may not be able to hit the road to participate in some of their more far-flung initiatives, you can probably find a local building project in your area that would be happy to have an experienced contractor, painter, plumber, or roofer as part of their team.
Another way to give back is Rebuilding Together, which connects volunteers with low-income homeowners. The organization leans heavily on skilled trade professionals who are able to share their technical knowledge.
Thanks to volunteers like you, homeowners receive repairs to their homes, as well as training on how to keep them safe and healthy going forward. Spending time helping others also can help humanize your company, and may lead to homeowners booking your business over one of your competitors.
It's important to remember that while you're performing a valuable community service by volunteering, you are also open to potential liability issues. That's why it's important to make sure your general liability insurance is up to date.
That way if a roof you installed for a needy family springs a leak, you will be protected from having to pay out of pocket to address the damages. To learn more about on-the-job risks, check out "Construction insurance for 3 common contractor claims."
Compare quotes from trusted carriers with Insureon
Complete Insureon's easy online application today to compare quotes for general liability and other kinds of business insurance from top-rated U.S. carriers. Once you find the right policy, you can get coverage in less than 24 hours.