The business of art: An interview with freelance photographer Suzanne Cordeiro
To find success as a photographer, you'll need to strike a balance between staying true to your art and finding paid work. In this interview, freelance photographer Suzanne Cordeiro talks about how to maintain your authenticity as you grow your business.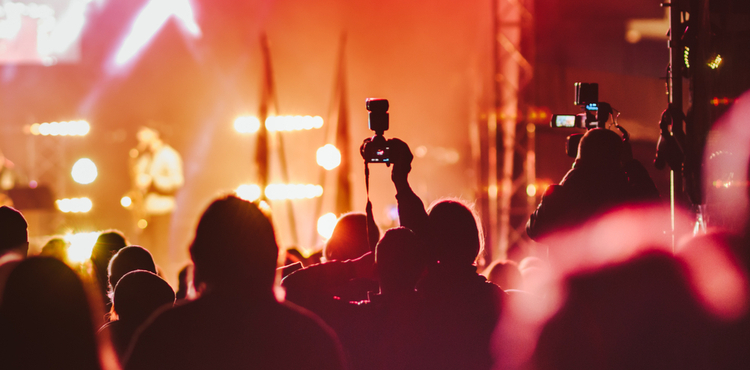 Some might dismiss the term "working artist" as an oxymoron, but the truth is there are hundreds of thousands of creative individuals who successfully blend art and business. In fact, the Bureau of Labor Statistics reports there are approximately 124,900 photographers doing just that.
While hobbyists and stock photography businesses increase the competition, there are still plenty of opportunities for freelancers to flourish. We spoke to one person who makes a living as a freelance photographer to see what we could learn about blending art and business. Let's see what Suzanne Cordeiro (@SuzanneCordeiro) has to say.
See yourself as a collaborator
Freelance photographer Suzanne Cordeiro can hardly remember a time when photography wasn't a part of her life.
"For most of my life, I was simply my family's photographer," she says. "I always carried my camera and enjoyed taking pictures of everything and everyone: my children, pets, friends, and special occasions."
She turned to freelancing after deciding she needed a creative outlet that involved her two loves, photography and music. This led her to shooting and writing for an online entertainment site, then her own site, and ultimately for local news media, magazines, and wire agencies.
"I have been extremely lucky in that most of my experiences have been positive and personally fulfilling," says Cordeiro. "It is important to me that I am not only trusted to get the job done, but that my opinion as a professional is considered."
Get in focus: When you first start freelancing, it's easy to see yourself as just "the help." However, clients hire you because you have skills they don't have. Share your professional advice, and look for opportunities to learn from others.
"Ultimately, the client dictates what they want," says Cordeiro, "but when a true partnership is formed and there is mutual respect and a genuine sharing of ideas, the end result is a home run for both of us."
Set fees like a pro
Like many artists turned business owners, Cordeiro struggled with setting fees.
"Starting out as a freelance photographer, I felt I needed to build my portfolio and severely undercharged for my work," she says. "I didn't take into consideration all of the time I had invested in learning my craft, all of the money I was spending on equipment, or all of the time before and after the shoot preparing the shots and editing the photos."
With time, Cordeiro grew more comfortable speaking to clients about money and estimating the time required for different assignments. She says, "Today I have no trouble sticking to my price and am quite comfortable walking away if we can't come to an agreement. If it doesn't feel right in the beginning, I'd rather be the one to walk away knowing that it's the right choice for both parties."
Get in focus: You need to be compensated for your time, talent, and equipment, but the list of business costs doesn't end there. Photography business insurance, website creation, and legal advice are just a few additional expenses you may need to factor in.
Check out "What does it take to make a photography business profitable?" for the bigger picture.
Get social and get work
Marketing can be a challenge for freelancer photographers, especially in an equipment-heavy industry like photography where funds go toward lenses and editing software. There may be little leftover to attract clientele.
Cordeiro's solution? Social media.
Her online interactions began when she owned a pizzeria and needed to market it on no budget. When she switched to photography, she took her skills with her, building relationships through years of steady interactions. She credits her marketing background and social media savvy with getting her nearly as much work as her portfolio.
The key, she says, is reaching out to others and being authentic.
"Buying followers or 'likes' to appear successful will never result in success," says Cordeiro. "It's not about numbers but about seeking out and connecting with people through a broad range of shared interests and on a personal level."
Get in focus: Social media is the great equalizer when it comes to marketing, but it does present some risk for freelance photographers. Post something disparaging about a client or competitor, and you could find yourself in court. Consider purchasing general liability insurance to protect your business.
Compare quotes from trusted carriers with Insureon
Complete Insureon's easy online application today to compare quotes for general liability and other kinds of business insurance from top-rated U.S. carriers. Once you find the right policy, you can get coverage in less than 24 hours.
Born in Montreal, Canada,
Suzanne Cordeiro
and her family proudly call Austin, Texas, their home. She is an Austin-based freelance photographer with ongoing assignments with the
Austin American-Statesman
and
Austin360
. She has an extensive gallery of editorial stock photos online and most recently signed on to work with Associated Press, providing clients with photography relating to corporate events and summits, production, live music, sports, festivals, travel, and magazine / editorial. In addition to photography, Cordeiro has a passion for social media and using all available tools to build relationships and drive business.