Top 5 agile software development methodologies
Agile software development methodologies can improve a company's focus and productivity. They allow requirements and products to evolve through the collaboration of cross-functional teams.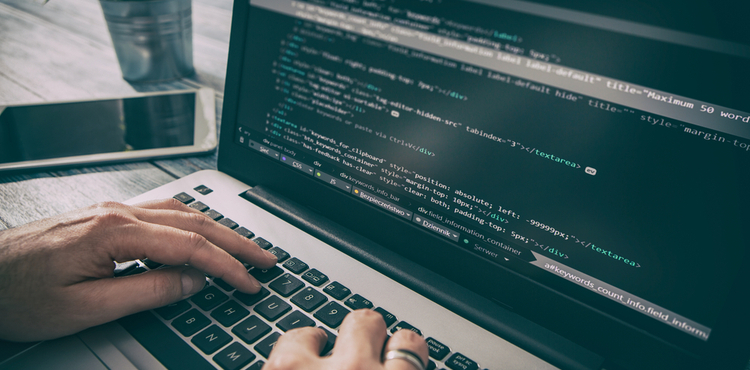 Starting a software development company can be a fulfilling path for tech entrepreneurs, whether you've just graduated from college or you're a seasoned professional. However, it can be tough to settle into a daily workflow, particularly if you are managing numerous projects and your employees are not aligned on how tasks should be done. One way to increase efficiency is through agile software development methodologies, which can improve a company's focus and productivity.
Agile software development methodologies allow requirements and products to evolve through the collaboration of cross-functional teams. These teams can include programmers, product managers, business analysts, and the end user. Methodologies follow an incremental model, enabling your employees to develop software in stages and making it easier to find and resolve bugs.
Agile stands in contrast to the waterfall development methodology, where a project is completed in separate phases – one phase begins only after the previous one is complete.
Many software development methodologies follow agile techniques. Here are the pros and cons of the top five agile methodologies:
Scrum
The most used of the many methodology frameworks, Scrum is a project management technique that stresses teamwork, accountability, and iterative progress toward a well-established goal. Scrum is characterized by stages of development called sprints.
Pros
Scrum encourages teamwork because developers want to hit every sprint deadline.
The focus is on quality, so there are fewer mistakes.
Developers can reorganize their priorities, which means they can give more attention to sprints that haven't been completed.
Cons
Because of the segmentation of the project, teams sometimes focus on only one part of it, losing track of the entire scope.
Each developer's role may not be well defined, which can lead to confusion among team members.
Kanban
Kanban is a method that is often used to create products in a way that helps teams work together more effectively. It emphasizes continuous delivery while not overworking the development team. The Kanban team's work is centered around a Kanban board, a tool for visualizing and optimizing the flow of work among team members.
Pros
Kanban provides the ability to view all of a project's tasks that are in progress, completed, or in testing.
Project managers can limit or accelerate the number of tasks in progress at any given time.
Kanban allows for continuous deliveries.
Cons
Team members could misinterpret the information on the Kanban board, particularly if it's outdated.
There are no timeframes in Kanban, which can create deadline-related problems.
Extreme programming (XP)
This agile software development methodology, also known as XP, emphasizes certain values: simplicity, communication, feedback, courage, and respect. It also places customer satisfaction above all else. This method motivates developers to accept changes in a customer's requirements even if they arrive in a later stage of the development cycle. Teamwork is highly important in extreme programming because when there's a problem, it's resolved by the entire team, including managers, developers, and customers.
Pros
The entire process and the XP development cycle are visible, creating goals for developers and showing results relatively quickly.
Because of the constant testing with XP, software development ends up being more agile than in other methodologies.
Cons
Because there's pressure to work with tight deadlines, developers may be more likely to make mistakes while coding.
Crystal
Crystal is an agile software development methodology that focuses on people and their interactions when they're working on a project, rather than tools and processes. The idea is to utilize the team's skills, talent, and interactions to benefit the entire project.
Pros
Crystal ensures frequent deliveries to enable developers to identify potential problems in every stage.
This method enables closer communication and encourages team members to collaborate and share their knowledge.
No matter how good or bad the product is, there are always areas for improvement. Crystal encourages team members to take some time away from software development to talk about how to perfect processes.
Cons
Because of the constant need to communicate and reflect, Crystal might not work for teams whose members are in different locations.
Planning and development don't rely on specific requirements.
Dynamic systems development method (DSDM)
The dynamic systems development method is an agile framework that addresses the entire project lifecycle and its impact on the business. DSDM is an iterative approach to software development that's built on four principles: feasibility and business study, functional model and prototype iteration, design and build iteration, and implementation.
Pros
The basic product functionality can be delivered quickly.
Developers have easy access to end users.
The projects are reliably completed on time.
Cons
DSDM can represent a dramatic and disruptive change in company culture.
It can be costly to implement.
It's not well-suited for small organizations.
Protect your business
No matter which of these agile software development methodologies you choose to implement, it's important to take the necessary steps to protect your business from software liability. If your software fails and causes a client to lose money, you could be named in a lawsuit and required to pay for damages.
Technology errors and omissions insurance can protect you when a client files a lawsuit against you over a mistake in your code, a missed deadline, or an oversight that caused financial losses. In addition, general liability insurance will protect you against liability from third-party claims, including copyright infringement, which is a risk for software developers.
Compare insurance quotes with Insureon
Learn more about the policies that are best for your software development business and compare quotes from multiple carriers with a free online application from Insureon.