Magic Leap's most valuable lesson for startups has nothing to do with tech
A wrongful termination lawsuit can drain your IT startup's resources, even if you ultimately end up winning the case. Learn how to protect yourself by taking lessons from Magic Leap's recent lawsuits.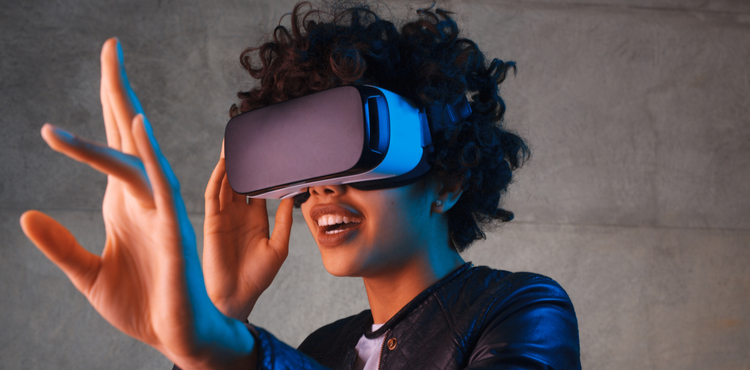 Augmented reality tech startup Magic Leap ;has made headlines for a lot of reasons, including:
Fundraising $1.4 billion from high-profile investors such as Google, Qualcomm Inc., and Warner Bros
Being valued at $4.5 billion
Tantalizing consumers with the promise of goggles that will project three-dimensional virtual images into the real world
Being super-secretive
Getting sued for wrongful termination by two former employees
Unfortunately, until Magic Leap releases any of its much-hyped technology (which you can read more about in a recent article in Wired), it may be the lawsuit – as well as the countersuit the company filed against the two employees – that will get the most press.
Wrongful termination lawsuit? Employment practices liability insurance can help
According to an article in The Indian Express, Gary Bradski and Adrian Kaehler filed a lawsuit against their former employer, Magic Leap, alleging that they were wrongfully stripped of employee stock options worth millions of dollars when they were terminated. The report states Magic Leap's countersuit claims the two spent a year plotting on company time to launch their own virtual reality company. Magic Leap also alleges that the two stole patented technology and shared trade secrets with outsiders.
While the lawsuits wend their way through the legal system, both sides will likely rack up thousands of dollars in legal expenses. However, if Magic Leap carries employment practices liability insurance (EPLI), some of its legal costs might be covered.
Startup liability insurance policies like EPLI can protect businesses when they're sued over:
Wrongful termination
Wrongful demotion or discipline
Sexual harassment
Breach of an employment contract
Slander or libel
Emotional or mental distress
In Magic Leap's case, EPLI may cover costs related to the wrongful termination claim, as well as additional claims that could be made, such as:
Breach of employment contract (those stock options)
Emotional distress (being sued and called a thief is super stressful)
When does a startup need EPLI?
Legal experts agree that once you start hiring staff, it's time to consider purchasing EPLI.
"Based on the number of claims from employees and the extraordinary cost to defend them, I'd suggest it be added as soon as they hire their first person," says Michael Gottlieb, an attorney and founder of Momentum Law Group, a law firm that represents entrepreneurs.
"It's a good idea for an IT startup to purchase an EPLI policy as soon as it hires employees so that it has it in place before a possible claim arises," says Matthew Odgers, attorney and founder of Odgers Law Group. "If a claim is made, it will be too late to obtain an EPLI policy, and you will have to pay any damages out of pocket."
How to avoid discrimination lawsuits
While an EPLI policy can give you financial protection when an employee sues, obviously it's better to prevent a lawsuit in the first place. According to Donna Ballman, a labor law attorney based in Fort Lauderdale, Florida, your best bet is to create an employee manual with the help of an attorney that spells out your anti-discrimination policies.
"As you are growing, you need to look at things like getting a lawyer to look at your employee policy handbook," says Ballman. "Make it clear where employees need to report discrimination or other types of legal issues."
Odgers recommends some additional ways to avoid an EPLI claim:
Train your managers to avoid discrimination when hiring.
Have an open line of communication with employees.
Create a process for employees to report discrimination or sexual harassment by their direct supervisors.
Train supervisors on what behaviors are inappropriate.
Document everything, and make sure your employees are following the proper procedures.
Could your startup be the next lawsuit target?
Say your company is working on some super cool proprietary technology. What happens if team members jump ship and go to a competitor? Do you need to worry about experiencing a lawsuit similar to Magic Leap's?
"It's not super common, often because in early-stage startups, it becomes a he said / she said discussion," says Terence Channon, managing director of SaltMines Group, a firm that helps startups prepare for funding.
Still, Channon offers a few tips for protecting your business's intellectual property:
Fully vet your team prior to hiring, particularly employees that will be key contributors or have access to sensitive information.
Use business-class tools as much as possible. For instance, use corporate GitHub for managing software code versus allowing developers to keep it on their local machine.
Purchase computers for employees that remain company property.
Have an exit interview when an employee leaves. If there are specific things that the employee should not be allowed to disclose or use in future endeavors, put it in a written agreement.
Document warnings and save them in a folder in case you have to let an employee go.
While it may not be common to face an employment practices lawsuit, it's still a good idea to protect your IT startup during its early stages.
"If you're a startup and you feel a little nervous about employment law issues, something like EPLI would be a good thing to have for your peace of mind," says Ballman.
Compare quotes from trusted carriers with Insureon
Complete Insureon's easy online application today to compare quotes for employment practices liability insurance and other kinds of business insurance from top-rated U.S. carriers. Once you find the right policy, you can get coverage in less than 24 hours.