How to make your construction business more profitable in winter
Many construction businesses struggle to stay profitable in the slow winter months. Luckily, business owners can stay productive by taking on indoor projects, offering seasonal services, or using the time to focus on office work.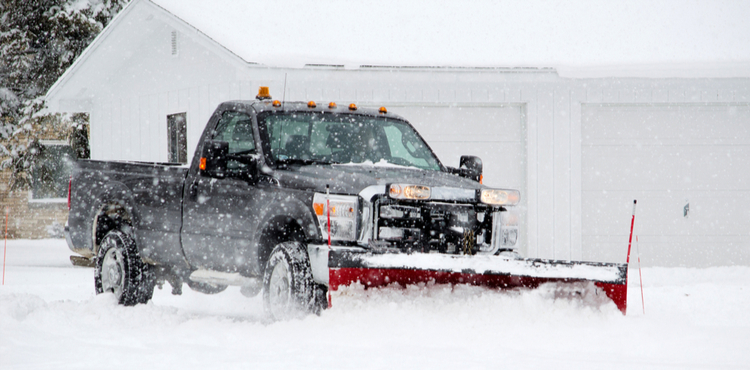 If you live in a cold climate, winter is no doubt the most challenging season for your construction business. Once the snow flies, you may struggle to line up projects or the weather might make it too difficult to work outside.
But with some strategic planning, you won't need to worry about a low bank account balance during the winter doldrums. Let's look at how to keep money flowing in, even during construction's off season.
1. Take it inside
Winter is the perfect season to line up work remodeling customers' homes instead of building them. Focus on promoting interior services you can offer, such as:
Refinishing basements
Remodeling kitchens and bathrooms
Painting
Installing a new front door or windows
If you've never offered these types of services before, you might want to start by initially promoting them to past customers. Perhaps there are updates they want to make or upgrades that were on their wish list but not in their budget when you initially built their home. This could be the perfect time to sell them on that basement man cave or lavish master bath they always wanted.
2. Get creative
Try capitalizing on seasonal opportunities by offering different services in winter, such as:
Plowing
Shoveling
Sanding and salting
Removing ice dams
You could even take advantage of your comfort level on ladders by offering outdoor Christmas decorating services. There are a lot of people who want to decorate their homes, but are too afraid of heights to climb up on the roof to hang lights.
3. Start marketing early
When it's spring, summer, and fall, you're probably so busy you barely have time to eat lunch, let alone focus on promoting your business. Take advantage of the natural down time winter provides to start planning for your upcoming busy season. If you have a website, make sure it is up to date and add any new photos of projects you've completed this year. If you don't have a website, now is the perfect time to get one.
This is also a good opportunity to start brainstorming promotions you can offer to lock in jobs for next season. For example, you could offer discounts for people who:
Book a job by a certain date
Pay 50% up front
Refer a new customer
Sure, you'll make a little bit less on those gigs, but you'll sleep easier in the slow season knowing that once the snow melts, you have a full schedule of jobs lined up and ready to go.
Winter is also a good time to start making connections with new customers. Do some research to find networking events in your area where you'll be able to connect with many potential customers in a short amount of time.
Home and garden shows are another great way to promote your business to people who might be in the market for your services.
4. Get your finances in order
Winter is also a good time to focus on some of the nuts and bolts of your company that may fall off your radar during the busy seasons. Talk to your accountant to make sure you take advantage of available deductions and to get your receipts and other paperwork ready for tax season. This is also a good time to evaluate whether you need to purchase any new equipment or hire additional staff.
Finally, review your construction business insurance policies. If your business experienced significant changes since you purchased them, your agent can help make sure you have the appropriate coverage.
For example, if you previously worked alone but have since brought on an employee or two, you may need to purchase workers' compensation insurance, depending on what state your business is located in.
With a little planning and creativity, you can make the most of the winter slowdown.
Compare quotes from trusted carriers with Insureon
Complete Insureon's easy online application today to compare quotes for general liability and other kinds of business insurance from top-rated U.S. carriers. Once you find the right policy, you can get coverage in less than 24 hours.