Data analytics certifications that can help you land new clients
Many companies are opting to hire data science businesses and contractors to meet their needs. Learn about the data analytics certifications that can help you stand out from your competition.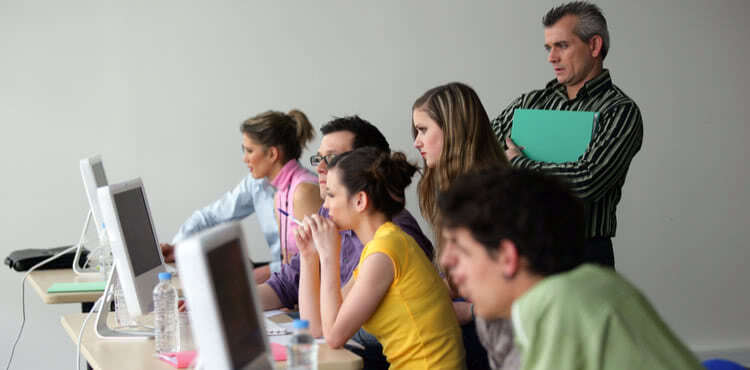 Data scientists and data analysts are in short supply, and that means companies are unable to fill in-house data science job openings with the perfect candidates. Consequently, businesses are turning to data science and data analyst businesses and contractors with expertise in big data to fill the gap.
Earning a data analytics certification can increase the likelihood that you'll get hired and can boost your business by showing potential clients that you have the right skill set to help them implement data analytics into their daily operations.
Consider these data analytics certifications to help grow your business with new clients:
Certified Analytics Professional
The Certified Analytics Professional (CAP) credential from the Institute for Operations Research and the Management Sciences (INFORMS) certifies that you understand the entire analytics process, including framing analytics and business problems, acquiring data, model building, deployment, and lifecycle management.
The CAP credential is geared toward early- to mid-career analytics professionals. To apply for the program, you'll need a bachelor's degree and five years of professional analytics experience or a master's degree and three years of experience. To earn the certification, you have to sign a code of ethics, have a third party confirm your effectiveness, and take the exam, which is administered at computer-based testing centers.
The base price for CAP certification is $695. If you're a member of INFORMS, the price is $495. The certification is good for three years, at which time you have to renew.
Certification of Professional Achievement in Data Sciences
The Certification of Professional Achievement in Data Sciences, offered by Columbia University, is aimed at helping individuals expand their career prospects or change careers by developing foundational data science skills. To enroll in this program, you need an undergraduate degree, previous quantitative courses – e.g., calculus, linear algebra, etc. – and previous coursework in computer programming.
Students complete the certificate by taking four courses either on campus or online. These include algorithms for data science, probability and statistics, machine learning for data science, and exploratory data analysis and visualization.
Students enrolled in the Certification of Professional Achievement in Data Sciences program pay Columbia Engineering's rate of tuition at $2,104 per credit. There is also a nonrefundable application fee ($85 for the on-campus program, $150 for the online program). The online certification program has an additional nonrefundable technology fee of $395 per course.
Cloudera Certified Associate (CCA) Data Analyst
If you're an SQL developer and you earn the Cloudera Certified Data Analyst credential, you'll be able to demonstrate that you have the skills necessary to access, manipulate, transform, and analyze complex data sets using SQL and other familiar scripting languages. The credential is earned after successfully passing the online CCA Data Analyst Exam (CCA159). The cost of the test is $295. CCA certifications are valid for two years.
There are no prerequisites for this data analytics certification. Candidates for CCA Data Analyst can be SQL developers, data analysts, business intelligence specialists, developers, system architects, and database administrators. Anyone can take a Cloudera certification test at any time. However, Cloudera recommends first taking Cloudera's Data Analyst training course.
EMC Data Scientist Associate
Earning the EMC Data Scientist Associate data analytics certification, offered by Dell EMC Education Services, demonstrates that you can tackle big data and other analytics projects, in part, by reframing a business challenge as an analytics challenge, applying the right analytic tools and techniques to analyze big data, creating statistical models, and identifying insights that can help a business operate more efficiently. The certification also demonstrates that you can use such tools as MapReduce / Hadoop, R and RStudio, in-database analytics, as well as Windows and MADlib functions.
To take the certification exam (E20-007 Data Science and Big Data Analytics Exam), you need a strong quantitative background, experience with a scripting language, such as Java, Perl, Python, or R, and experience with SQL. To help you prepare for the course, EMC offers a video or instructor-led training course. The cost of the course is $600 for video-ILT streaming; $5,000 for instructor-led. In the course, you'll learn basic and advanced analytic methods as well as big data analytics technology and tools, including MapReduce and Hadoop.
Protect your data science firm with insurance
Owning a data science business can sometimes be risky, and those risks could lead to costly and time-consuming lawsuits. A claim alleging that your advice caused a client financial harm could devastate your small consulting company. That's why it's important to consider data scientist business insurance before you invest in data analytics certificates and grow your business with new clients.
Technology errors and omissions insurance may offer some financial protection from these types of risks by covering disputes with clients about your work. And if a business suffers a data breach or malicious software attack, cyber liability insurance can help pay for expenses, including customer notification, credit monitoring, legal fees, and fines.
Insureon helps data scientists compare insurance quotes online. Get multiple quotes from leading U.S. companies with one application.