5 ways small businesses can recruit top talent on a budget
If your small business is looking to expand, but you're worried that the top candidates are choosing larger corporations, try out these recruitment tips. You'd be surprised by how many impressive applicants you'll find with the right strategy.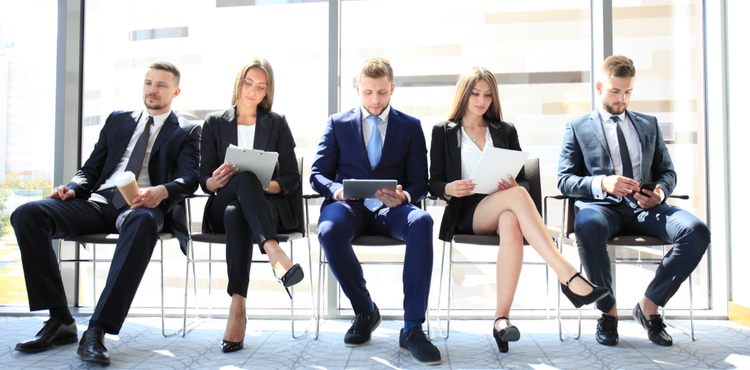 This year, employment search engine Indeed released a report that surveyed 1,000 small business owners across the United States about their biggest business concerns. Fifty-one percent reported they have been hiring new employees to accommodate the growth of their companies. However, 56 percent of participants admitted that finding the right employee for the role has been a struggle. The biggest hurdle is luring potential candidates away from bigger corporations. In fact, only 17 percent of small business owners believe their companies are attractive to top talent.
Don't count out a small business because it isn't brimming with tons of perks. Thirty-six percent of business owners surveyed aren't convinced that these big benefits really do reel in the most talented professionals. You can still recruit top talent on a budget — here's how to do it.
Rewrite and refresh that job description
Top talent doesn't apply to jobs that read like they were written five years ago. They want roles with workloads that sound challenging and rewarding. Your job description should include all of the usual nuts and bolts — like daily duties and required skills — but it should also reflect your brand's personality and needs. Are you seeking someone who can hit the ground running in a fast-paced environment? Do you want a team player full of ideas to contribute? Will potential hires have the opportunity to grow within the company? Polish your existing description so it reads as one that shows off the mission of your business and motivates talented workers to apply for the role.
Utilize social media for your job postings
Who said you only have to stick to posting on traditional job boards like LinkedIn? If you're on a tight budget, share the job listings on Facebook, Twitter, and Instagram. Get creative with your "We're hiring!" announcements. Use GIFs on Twitter and create custom Instagram images that give potential applicants a taste of your company culture and entice them to apply. Have the rest of your employees spread the word around by sharing this content, too.
Go back to college — job boards, that is
Are there any local universities in your area? If so, and you want to hire for intern or entry-level roles, consider sharing those listings on college employment boards. You'll be able to find students and graduates that are hungry for the work experience and ready to prove themselves in the workforce. Hiring them means bringing new ideas to the table and may even result in bringing them on as full-time employees!
Seek out employee referrals
Your own employees might know talented individuals that could be an ideal hiring fit for your business. Encourage your team members to refer friends and former colleagues to you for job openings if they know someone who would be a perfect fit.
Hit up a job fair or networking event
This is a win-win for both the business and a prospective hire. Setting up a space for your company at a local job fair or networking event allows you to mingle with potential applicants interested in the open roles at your company. It also helps promote your brand and get your story and mission in front of a new audience. Aside from finding potential new employees, you also might wind up getting new customers, too!
Compare quotes from trusted carriers with Insureon
Complete Insureon's easy online application today to compare insurance quotes from top-rated U.S. carriers. Once you find the right policy for your small business, you can begin coverage in less than 24 hours.
Deborah Sweeney is the CEO of MyCorporation, which provides online legal filing services for entrepreneurs and businesses, startup bundles that include corporation and LLC formation, registered agent services, DBAs, and trademark and copyright filing services.