3 tips for growing an established business
Even the most successful business owners want to keep their companies growing. Try out the following ideas to take your business to the next level.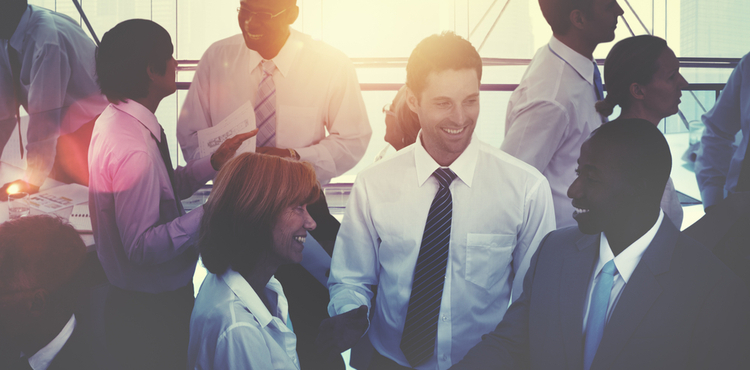 Most entrepreneurs start a company from the ground up, which means their growth starts from scratch, too. What about those who buy an already established business? How do they further establish and expand a company well past its growing pains stage?
When I bought my own company, MyCorporation, out of Intuit in 2008, the business already had brand name recognition and a loyal customer base. In spite of all of these advantages, there were still elements of the business that needed to be refined and retooled in order to continue growing and thriving.
Think about rebranding
Why rebrand a business when it was already so recognizable? Because the business initially started as a division of another company. Now that I was the owner, rebranding was necessary in order to redefine who we were.
When it comes to rebranding a business, the old idiom "If it ain't broke, don't fix it" still rings true. If you already have a reliable brand with a strong identity, do not overthink the process and confuse consumers. Research your consumers to determine how you can revitalize your brand and make it relevant to them.
Establish mutually beneficial partnerships
Listen to your customers. What do their needs look like right now? Are they seeking out services or products that you do not offer, but another like-minded business does? If so, you might want to consider identifying these companies and establishing a partnership.
Whenever two established businesses – or even one established business alongside a rising startup – work together, they can create a mutually beneficial relationship that benefits each company and its respective customer base. It has the potential to amplify reach, increase engagement, and offer a better experience to customers.
Focus on the relationship with your customer base
Short-term thinking often means focusing on growing your customer base and sales while long-term thinking tends to involve growing the relationship you have with your existing customers. The ROI of your business is more than money. One of the keys to growing an already established business is to pay attention to its existing customer base.
What can you do to keep loyal customers and encourage them to do business with you? You may consider studying customer data and purchase history in order to create personalized discounts, suggested products/services through newsletters, or retargeting via social media platforms that will keep them coming back.
Compare quotes from trusted carriers with Insureon
Complete Insureon's easy online application today to compare insurance quotes from top-rated U.S. carriers. Once you find the right policy for your small business, you can begin coverage in less than 24 hours.
Deborah Sweeney is the CEO of MyCorporation.com. MyCorporation is a leader in online legal filing services for entrepreneurs and businesses, providing start-up bundles that include corporation and LLC formation, registered agent, DBA, and trademark and copyright filing services.