The pros and cons of hiring summer interns
For companies considering hiring interns for the summer, there are a few things to consider before you bring an intern on board. Continue reading to learn the benefits and drawbacks of summer internships.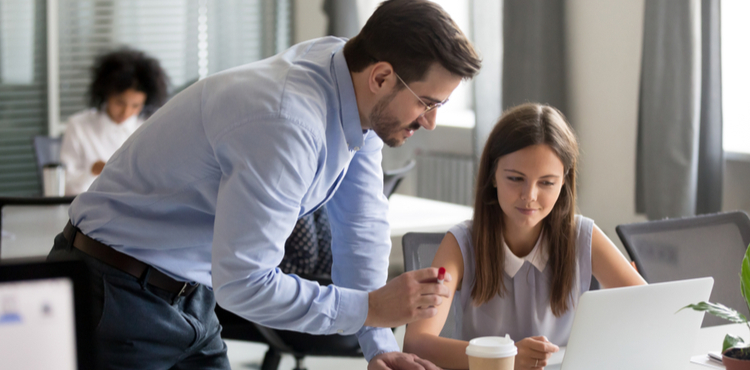 There was a time when summer meant relaxing by the pool all day and hanging out with friends. Savvy college students, however, use this time to work as interns in the fields they dream of being employed in as postgraduates. For small businesses looking to hire for summer internships, finding a reliable, hardworking intern who is excited to contribute to your company's success comes with its own unique set of pros and cons. Here's a look at some of the most common ones.
Pro: Interns bring fresh ideas to the workplace
Looking to spice up your social media accounts or take a new approach to your marketing strategies? Bringing in interns is a great way to delegate that work and watch as they take initiative. It's a win-win on both sides whenever you're able to do this successfully. Interns gain the hands-on experience they crave and the ability to establish their portfolio, while businesses are able to place more attention on departments they might not have had the time for otherwise.
Con: You may not have enough meaningful work for them
Does your small business regularly succumb to a "summer slowdown?" If so, you may want to reevaluate whether or not you should hire an intern to join your team. Ideally, the internship you implement should provide meaningful work and opportunities to learn, not have the intern going on endless coffee runs. If business is slow and there's not much to do, consider waiting to hire in the fall semester.
Con: You may not be there to support them
Many managers tend to take vacations during the summer months. If you're not careful, this could prove to be an issue when training new interns in their duties. Be upfront during the interview and explain that you may be on vacation while the interns are working at the business. Assign a list of duties that they can complete while you are away. Make sure that they are introduced to another team member who they can reach out to with questions and that the interns have your contact information. This will reassure the interns that even though you may not be physically present, you have not forgotten about them and are committed to making their internship a valuable experience.
Pro: Interns get paid
As a small business owner, I have always believed in paying my interns. While some businesses may see paying interns as a con because it can be expensive, I believe in compensating interns for their hard work. More often than not, interns don't apply to internships just for the paychecks. They're more invested in showing the company what they know, learning as much as they can, and their enthusiasm for the brand's mission and values.
Con: Not every intern is mature
Sometimes you'll be able to hire interns that go above and beyond what is required of them. Other times, they may lack the kind of maturity necessary to make them a good fit. The good news is that summer internships are generally a 90-day period with a defined start and end date. If the interns are not what you're looking for, they do not need to continue working for the business once their internship is over.
Pro: Some interns may become full-time employees
If you have interns working for you who are talented, loyal, and maintain a can-do approach in everything that they do, why not extend their internship into the following semester? Or, if they're getting close to graduating from college, why not offer to make them a full-time employee? If you've been lucky enough to bring on interns who are a great fit for your business, it makes sense to keep them on in the long run!
Compare quotes from trusted carriers with Insureon
Complete Insureon's easy online application today to compare insurance quotes from top-rated U.S. carriers. Once you find the right policy for your small business, you can begin coverage in less than 24 hours.
Deborah Sweeney is the CEO of
MyCorporation.com
. MyCorporation is a leader in online legal filing services for entrepreneurs and businesses, providing start-up bundles that include corporation and LLC formation, registered agent, DBA, and trademark and copyright filing services. MyCorporation does all the work, making the business formation and maintenance quick and painless, so business owners can focus on what they do best. Follow her on Twitter
@mycorporation
.