Poll: 3 out of 4 small business owners consider themselves risk-takers
According to a recent Insureon poll, 84% of small business owners consider themselves risk-takers. Learn how to protect your business from risks with small business insurance.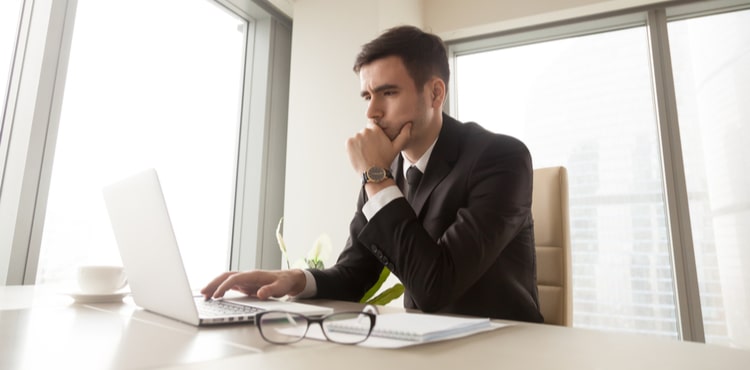 The decision to start a small business is inherently risky, with approximately 20% failing their first year in business and 50% failing by their fifth year, according to the U.S. Bureau of Labor Statistics. Does that mean that small business owners consider themselves to be risk-takers?
Insureon recently conducted a poll in partnership with online small business directory Manta to learn more about how small business owners view risk. Eighty-four percent of business owners said they consider the average small business owner to be a risk-taker. When asked if they consider themselves to be a risk-taker with business decisions, 74% said yes, with 58% saying they take risks in their personal life as well.
The poll also asked business owners to name a risk they took while starting their small business. The top five risks that business owners said they took were:
20% left a stable job or took a significant pay cut to start a business
16% took out a loan
15% offered a new service or product
15% hired employees
13% sold assets or went into debt to help fund their business
Each of these issues could result in either property damage or costly legal action that could potentially put entrepreneurs out of business unless they have small business insurance.
5 policies that can protect against common small business risks
Small business insurance protects companies against a variety of risks intrinsic to running a business. To ensure they have adequate coverage, business owners will likely need to purchase several different policies, since each one addresses a different type of risk. For example:
General liability insurance can pay for the costs associated with third-party injuries and property damage. It would likely cover an injured customer's medical bills if the injury occurred at the business. Most landlords require commercial tenants to purchase this policy before signing a lease.
A business owner's policy bundles general liability coverage with commercial property insurance, which can pay for business property that is stolen, damaged, or destroyed. It could provide the necessary funding to make repairs to an office building damaged by fire, and to replace damaged office furniture, computers, and inventory.
If a client claims that a business did not do a satisfactory job and decides to sue, errors and omissions insurance (also known as professional liability insurance) can pay for court costs to defend against the lawsuit. If a client sues a business over the quality of the work, errors and omissions insurance will pick up the tab for the legal fees.
Workers' compensation insurance can cover medical bills if employees are hurt on the job, and provide partial wages while they are unable to work. Workers' comp could pay for injured employees' hospital and physical therapy bills, as well as part of their salary during the time they miss work due to injury.
If a business manufactures or sells a product that injures or sickens a customer, product liability insurance can cover the legal bills, including any judgments against the business if it is found liable. Product liability coverage is typically included in general liability policies.
Embracing risk is important for anyone who wants to start their own business. And while a certain amount of risk is necessary to launch any new company, small business insurance can help business owners minimize the chances that a natural disaster, employee injury, or customer lawsuit could put them out of business.
Compare quotes from trusted carriers with Insureon
Complete Insureon's easy online application today to compare quotes from top-rated U.S. carriers for small business insurance. Once you find the right policy for your business, you can begin coverage in less than 24 hours.