How to start a management consulting business
Management consulting is a high-risk, high-reward business. Follow these steps to set your small business on the road to success.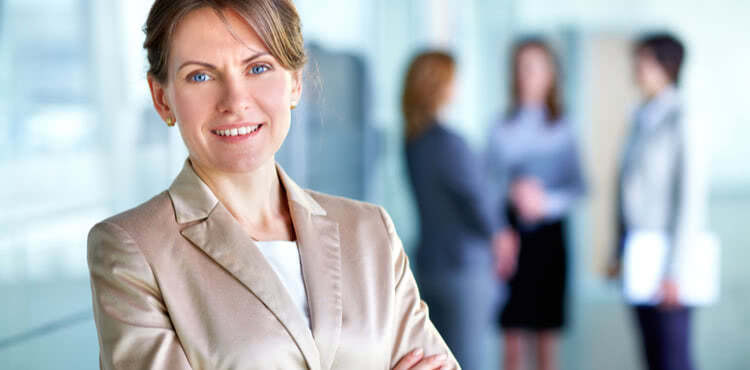 Do you have a knack for business? Does working your way through spreadsheets, analyzing data, and making financial projections give you a rush of energy? A management consulting business can be highly demanding, yet also extremely rewarding.
Yet it's not just a matter of building a website and calling yourself a management consultant. Turning your know-how into a successful business takes time, effort, and preparation. If you're ready to take the plunge, here are some tips to turn your management consulting business into a reality.
What is management consulting?
Management consulting can mean many things, depending on your clients' specific needs and your unique skill set. In general, though, it means helping senior managers and executives solve difficult problems within their organization.
Management consultants do two main things:
Gather and analyze data
The first half of a management consulting project is getting to know your client's business. You'll spend time on-site, getting to know the employees and business processes. You'll also review the company's data, such as financial information, business plans, and standard operating procedures. Then you will analyze your findings to identify problems and solutions.
Present conclusions and give advice
The other half of management consulting is talking with senior managers and executives. You need to turn your ideas into digestible, actionable advice and communicate it to your client. You must be confident yet humble, direct yet respectful, and flexible enough to change your strategies to meet your client's concerns.
Why management consulting?
Management consulting is an exciting and dynamic career for anyone who wants to make a difference. You'll have a real impact on companies of all sizes, helping them improve their business processes and boost their bottom line.
Since you will change projects every few months, and potentially work on multiple ones simultaneously, you'll have an unparalleled opportunity to learn new industries and take a deep dive into various issues and business problems.Travel is usually an integral part of the job, and you'll constantly meet smart and innovative people working to drive business results.
Management consulting salary
Management consulting can be lucrative if you go into business for yourself. It's one of the most in-demand consulting professions, with an average salary for employees at all firms and experience levels of $105,461, according to data from Glassdoor. There is a strong pay growth trend in management consulting jobs, including independent consultants and small agencies.
How to start a management consulting business
If you're ready to start your own management consulting business, several important factors and considerations can lead to a successful and healthy business:
Write a business plan
Your business plan charts your company's future growth. It doesn't have to be elaborate, and you can change it as you go along. Include a general description of the business, your services, your target market, and your financial projections for the next 12 months. Focus on industries you know when you are determining who your first clients will be. You can branch out later as you gain experience.
Do the paperwork
Before you open for business, you need to choose a business structure (such as a sole proprietorship, LLC, or S corporation) and obtain a business license. Refer to the IRS Checklist for Starting a Business, as well as your state's regulatory agencies, to ensure that you file all paperwork correctly.
Education and certification considerations
There is no official management consultant license, but you may want to get certified by the International Council of Management Consulting Institutes. This adds a layer of credibility that can help convince clients to choose your businesses instead of another. Likewise, management consultants typically hold a bachelor's degree in business or economics, but an MBA can help you land bigger clients.
Marketing your business
You might be the best management consultant in the world, but your target clients need to know your business exists. Basic marketing strategies include:
Building a website
Leveraging your network
Attending industry events
Advertising and social media
As you grow, a lot of your clients will come via word of mouth. Therefore, it is generally better to focus on these basic strategies to get started rather than spending a lot of money on long-term marketing tactics. You can always invest more into your marketing budget at a later date.
Protecting your business
Consulting insurance is essential to protect your business from risks and liabilities if something goes wrong. Typical insurance policies for management consultants include:
General liability insurance: This covers property damage or personal injury to your clients. It also covers advertising injuries, such as copyright infringement or defamation. If you have a commercial property, you can sometimes bundle property insurance with general liability under a business owner's policy.
Professional liability insurance: This insurance protects your company against work mistakes, missed deadlines, and other professional negligence.
Workers' compensation: If you have employees, workers' comp is required in most states. This insurance covers employees who are injured on the job, and it can provide important liability protection for your business.
Compare quotes from trusted carriers with Insureon
Complete Insureon's easy online application today to compare insurance quotes from top-rated U.S. carriers. You can start coverage for your management consulting business in less than 24 hours.