Survey: 82% of small businesses planning growth in 2017
Most business owners are optimistic about the upcoming year. A survey by Insureon reveals that 82% of business owners plan to grow their businesses in 2017 by purchasing assets, hiring employees, moving locations, or offering new services and products.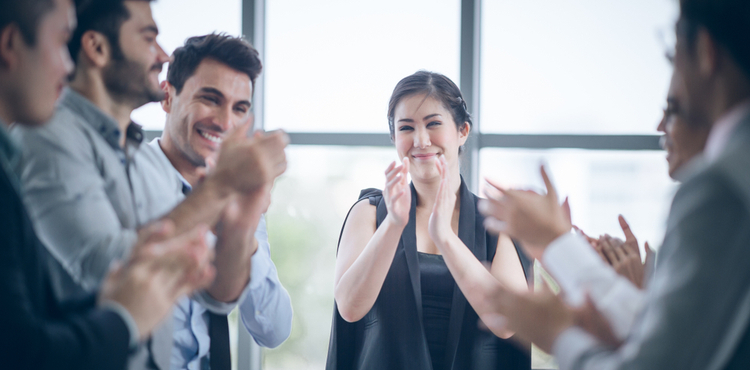 More than at any point in the last eight years, the United States is in a season of change. With 2016 winding down and a new administration heading to the White House in January, much of the country is waiting to see what the new era will bring. With the drawn-out uncertainty of election season behind us, we were curious: how optimistic are small business owners feeling right now?
The U.S. GDP expanded at a 3.2% annual rate in Q3 2016, a significant jump from Q2's 1.4%. Further, employment is on the rise: according to the latest report by the Bureau of Labor Statistics, November's jobless rate fell to 4.6%. And the stock market hit all-time highs in early December. But indicators like these don't always tell the story of what's happening to the nation's smallest businesses.
In the week after the election, we surveyed more than 1,000 small business owners to find out what kind of growth they have on the docket for 2017. Overall, our findings were encouraging: 82% of respondents are planning at least one type of growth next year – and many are planning to grow in multiple ways.
Here's an overview of the kinds of growth small business owners are expecting in 2017:
58% expect to buy new equipment or furniture.
33% plan to hire an employee.
23% will move to a new location.
30% will offer a new service.
34% plan to sell a new product.
While the overall message is positive, a sizable minority of respondents (18%) noted that they do not expect to grow in 2017. A deeper dive into the data revealed a few other points of interest. Read on to discover how gender and region are impacting business owners' growth plans.
A note about our methodology: A total of 1,006 small business owners took our survey, which was conducted using Google Surveys. Google claims that its surveys tend to be more accurate than other online surveys; however, online surveys have some inherent bias. Internet users tend to be more educated, skew younger, and have higher incomes than the average U.S. adult. This bias is reflected in the age breakdown of our respondents, who were significantly younger than U.S. small business owners overall.
Points of interest
1. Female business owners are less likely to have growth planned
While the big-picture finding that more than four in five small businesses are planning growth in 2017 is encouraging, the numbers are little less rosy when we look at them by gender. Let's consider the 18% of respondents who said they have no growth planned. Of them, 68% were women. This means 25% of female business owners we surveyed have no growth planned for next year. By contrast, only 11% of our male respondents are not planning to grow.
In other words: women who own businesses are more than twice as likely as their male counterparts to fall into the "no growth plans" bucket. We'll dig in more below, but first, another number that caught our attention.
2. Rural business owners are less likely to offer new services than urban businesses
For most types of growth, the population density of a business owner's region (urban, rural, or suburban) didn't have any impact on their growth plans. But we did notice one difference: urban business owners were about 1.7 times more likely than rural ones to have plans to launch a new service next year.
That gap surprised us, so we explored it. We'll get into the details below, but before we do, let's take a look at the general attributes of the small business owners we surveyed.
All responses by age
18 to 24: 7%
25 to 34: 41%
35 to 44: 38%
45 to 54: 13%
55 to 64: 1%
All U.S. small businesses by age
Under 35: 15.6%
35 to 49: 32.7%
50 to 88: 51.7%
Risk management implications
As we noted earlier, most small business owners who responded to our survey indicated some growth plans for 2017. This is important, given that the Small Business & Entrepreneurship Council notes that 34.3% of U.S. workers are employed by a business with fewer than 100 workers. Clearly, much of the nation's job growth is tied to the ability of small businesses to create new jobs.
But there's a downside to growth, too. Small business owners expose themselves to added liability whenever they expand. Here's a look at how each of the growth metrics we asked about will affect risk exposure in 2017.
Hiring an employee
One-third of our respondents plan to bring a new employee on board next year. While this is an excellent indicator of overall business health, it also means as many as 33% of small businesses will need to update their workers' compensation insurance in 2017. This coverage can pay the bills when employees are injured on the job and is a legal requirement in most states.
Moving to a new location
More than one in five respondents (23%) plan on moving to a new office space in 2017. That suggests growth, whether the move is from a home office to a commercial building or from an existing office to a bigger one. Both general liability insurance and commercial property insurance (often bundled together in a business owner's policy) are tied to location, though, so anyone filling out a change-of-address form should update these policies with their agent.
Offering a new service
30% of respondents plan to add a service in 2017. A savvy growth move, expanding service offerings can help attract new clients and increase revenue from existing clients. From a risk management perspective, updating professional liability insurance is crucial because new services may come with new risks. The update may not change much about your policy or its price, but it's a good way to make sure you're still covered as your business evolves.
Selling a new product
34% of respondents, or just over one in three, plan to introduce a new product next year. As part of this expansion, business owners may need to update the product liability insurance portion of their general liability insurance. That's the part of the policy that offers protection if a product injures a customer or makes them ill.
Buying new equipment or furniture
A whopping 58% of our respondents plan to buy new gear in 2017. If those items are valuable, business owners should verify that their business owner's policy or commercial property insurance policy has adequate limits to cover them.
No plans for growth in 2017
For the 18% of business owners who don't plan on any of the growth we asked about, their current small business insurance will likely be sufficient – unless they're among the 75% of businesses that are underinsured. Bottom line: if you're doing other housekeeping work at year end, verifying that your insurance is up to date is a smart move.
The gender gap in small business
The pay gap for female employees is no secret: for every dollar earned by full-time male employees, their female counterparts earn 80 cents. Discouragingly, we found that the gap also exists between women and men who own businesses.
The women we surveyed were three times more likely than the men to earn less than $25,000 per year: while only 3% of men reported earnings in this category, 9% of women did. And men were twice as likely as women to report revenue in the highest bracket ($150,000+): 14% of male-owned businesses fell into this range, compared with just 7% of female-owned firms.
Expanding the view a bit, we see an inverse distribution by gender in the top two and bottom two revenue quintiles. While 32% of female-owned businesses and 19% of male-owned businesses earn less than $50,000 annually, 34% of male-owned businesses and 20% of female-owned businesses earn more than $100,000 annually.
Could this income disparity be one reason 25% of female business owners are planning not to expand in 2017? We talked with some experts to get their take.
Why do women earn less as business owners?
We discovered several variables that could explain the revenue disparity in small business, including…
The types of businesses women tend to own
The business goals women tend to set
The ways women tend to approach risk
According to a 2015 study by Experian, women are more likely to own businesses like beauty shops and personal services, while men are more likely to own businesses such as general contracting and real estate. The former have naturally lower revenue ceilings. In addition, 48.3% of small businesses run by women are home-based, compared with 44.8% for men.
"There are businesses that don't want to grow too quickly, particularly solopreneurships, where they need to be able to support growth with a little bit more purpose and timing," said one female business owner we spoke to, who preferred to remain anonymous. "I've only ever planned to be a company of one."
Women's willingness to embrace risk may be another factor at play. An article in the Harvard Business Review by Doug Sundheim, president of business consulting firm The Sundheim Group, mentioned that studies show men are more likely to take risks than women, particularly when under stress. However, when we spoke to Sundheim, he said this could be because we are only thinking about risk in one way.
"We often define 'risk-taking' as something that is a financial or physical risk," says Sundheim. "But I think in this day and age there are other risks that we have to think about, like reputational risk or relational risk. My gut sense tells me that if we broaden the framework that we're thinking about with regards to risk, that women are very well suited to managing some of these other risks that we don't think so much about."
Angelique Pivoine owns the marketing and PR consulting firm Good Thinking Agency and says she has found that a lot of her women clients are more reluctant than their male counterparts to plan for business growth. She attributes this partly to the desire for work / life balance, as well as reluctance to cede control by hiring an employee.
"You can keep your work / life balance and still grow your business, provided that you're willing to delegate!" says Pivoine. "However, most female business owners tend to insist on doing everything themselves."
A report from the National Women's Business Council supports this claim, noting that many women business owners view hiring new staff as "highly risky." So while the women we surveyed are less likely to have growth planned for 2017, those plans could be a conscious choice rather than an indicator that the business is struggling.
Why are new services less popular among rural businesses?
The other data point that stood out was the divide between urban and rural business owners who plan to offer a new service next year. While urban businesses accounted for 25% of our total respondents, they made up 30% of the group that planned to offer a new service. Rural businesses, on the other hand, were 16% of our overall respondents but just 11% of those who planned to expand their service offerings.
That means urban business owners are 1.7 times more likely than rural business owners to have plans for launching new services in 2017.
Curious about the reason for this gap, we reached out to Michael Fortunato, an assistant professor in the Department of Sociology at Sam Houston State University in Huntsville, Texas, who studies entrepreneurs.
"Most rural places are culturally distinct from urban and suburban markets, where local competition is higher and where pressure from customers makes local businesses more likely to adopt new business activities to stay ahead of the curve," says Fortunato. "In rural areas, you find a lot more 'mom and pop' shops that maintain their customer bases through a different business model: reliability, consistency, personal touch, and accessibility. If a customer needs a custom product or service, the business owner may provide this service without thinking of it as a 'new offering,' because the local market for that custom product / service may be limited."
In other words "offering a new service" in a rural business may not come with a glitzy email blast, but rather a quietly completed project for a long-time customer. So while rural businesses may not actively plan to branch out next year, Fortunato implies, there's a good chance they'll do so if they can help a customer.
But it's not just a difference in mindset creating a gap in service offerings. Lack of demand may also present a challenge to many rural business owners, according to an article by William Shuffstall, senior extension educator, Economic and Community Development, at PennState Extension. Other challenges he cited include lack of access to capital and a lack of business networks, two components often essential in expansion.
Final thoughts
Running a small business is one of the most challenging ways to make a living. While business owners are known for their optimism, they're also known as creative thinkers who see opportunity where others don't. That 82% of small businesses have specific growth plans for 2017 suggests that, true to form, the nation's entrepreneurs are welcoming change with open arms.
For more detailed explorations of the themes mentioned in this report, stay tuned to the Insureon blog in January, where we'll explore tips for buying the best equipment and furniture; ways women business owners can increase revenue; and how small business looks different in the nation's cities, suburbs, and rural areas.
Compare quotes from trusted carriers with Insureon
Complete Insureon's easy online application today to compare quotes for general liability and other kinds of business insurance from top-rated U.S. carriers. Once you find the right policy, you can get coverage in less than 24 hours.