Should your small business outsource payroll or DIY?
Marc Prosser, cofounder and managing partner of the education and resource site Fit Small Business, offers helpful hints on managing payroll, a major pain point for small businesses.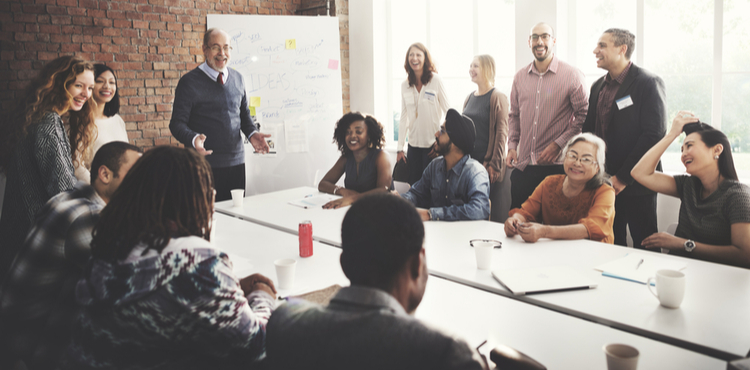 If you're just starting your own company, you may be wondering whether to outsource your payroll operations or keep them in-house.
While there are many factors to consider, chief among them will be the role that the payroll department plays in your business. Do you intend to use the data to make business decisions or adjust internal processes? Or is payroll more of a means to an end? And of course, what can you afford?
In this article, we'll review what payroll is, the pros and cons of doing it yourself versus outsourcing it, and what your options are if you intend to outsource.
First things first: What is payroll?
Payroll is a term typically used to refer to employees who are owed salaries, wages, and bonuses. Sometimes the department that calculates these figures is also referred to as the payroll department or even just as payroll.
It's important to understand payroll as a business owner for a few reasons:
Payroll is subject to federal, state, and local regulations, so you will need to be aware of what rules and regulations you should comply with, especially if you're thinking about doing it in-house.
Payroll and payroll taxes can significantly impact a company's net income.
Employees expect to be paid the right amount at the right time. Errors with deductions or withholdings and issues with timeliness may significantly affect employee morale.
With so much at stake, getting payroll right is vitally important for any business, large or small. The question then is: should you outsource payroll or do it yourself?
Pros and cons of DIY payroll
If you enjoy delegating tasks or juggling multiple responsibilities yourself, keeping payroll in-house might sound like an appealing option. However, if you're adding this responsibility to your own plate, you should consider how much time it's going to take and what other tasks you might have to give up. As much as you want to do it yourself, it may not be a realistic option.
If you're delegating to an employee, you'll need to be confident they can keep private information under wraps. And, as mentioned above, you'll also need to be sure you're in compliance with local, state, and federal regulations and that wages and other benefits are accurate and paid in a timely manner.
So while you absolutely can do payroll in-house, there are several factors you may want to consider before you take the plunge.
Pros of DIY payroll
More control. You have a lot of control over the accuracy of information and how that information is presented.
Fast error checking. When you're doing payroll in-house, you have the luxury of checking things as you go. When you outsource payroll, however, you may not catch errors until employees come to you directly.
Easy access to information. With everything on hand, it's easy to access company data, employee data, and important metrics. If you need to make business decisions, you can look through your payroll and financial data to determine feasibility.
Cons of DIY payroll
Increased time and cost. Setting up and managing payroll on an ongoing basis may end up being a costly endeavor, especially if there's a steep learning curve and if resources have to be reallocated.
Increased responsibility. You have to keep track of tax dates and deal with tax responsibilities yourself.
Increased risk. Despite your best intentions, errors can still happen. When you accidentally enter incorrect data, employees may hold you liable. (Related reading: "Signs that an employee is going to sue you.")
When you start digging into which accounting software to use, you'll realize that choosing software is not a small undertaking. There is plenty of accounting software to choose from, so do your research before selecting one for your business.
Pros and cons of outsourcing payroll
Many business owners decide to outsource payroll because of time constraints, the steep learning curve, and the complexity of managing salaries, tax deadlines, important documents, and compliance issues.
If you're thinking about outsourcing your payroll operations, here's what you should consider.
Pros of outsourcing payroll
More time. If you spend less time managing payroll, you have more time for activities that impact growth.
Access to experts. If you don't know much about payroll, it's easy to make mistakes. You can mitigate this risk by using a professional company that knows the ins and outs of payroll in your industry.
Decreased risk. As mentioned above, some mistakes can be costly. If you violate reporting or recordkeeping requirements, you may have to pay the IRS a penalty. Outsourcing this work means mistakes are less likely to occur.
Cons of outsourcing payroll
Cost. Many companies don't tailor their services to a specific business size, which means you may end up paying for more than you need. Research your accounting software options before committing to a specific vendor.
Longer time to correct errors. Payroll mistakes usually need to be corrected quickly so employees receive the money they have earned. Sometimes payroll companies may take longer than you or your employees wish to have errors corrected.
Limited access to wage and employee data. Depending on the agreement you have with your payroll service provider, you may have some difficulty accessing key information.
Outsourcing payroll: What are the options?
If you've decided to outsource payroll operations, you still need to decide whether to go with an accountant, a firm, or online accounting software.
If you're going to DIY your payroll, consider whether you need a little support, or whether you're going to handle it all on your own, when selecting software.
If you need more help and can afford to pay a little more, you may want to opt for a payroll provider that can offer either outsourced payroll or accounting software.
You'll want to compare…
Price
Services provided (Do they do everything you need them to?)
Reputation (What do people say about them?)
Track record (Do they have experience serving your industry or businesses of your size?)
Technology (Is it mobile friendly? Is it easy for you to access and understand? Can it scale?)
The best decision is the one that's right for you
If you're still on the fence about making a decision, turn to your accountant to learn more about what it will cost you to handle payroll in-house versus what you could pay someone else to do it for you. This will help you decide the most cost-effective option for handling your payroll.
Compare quotes from trusted carriers with Insureon
Complete Insureon's easy online application today to compare insurance quotes from top-rated U.S. carriers. Once you find the right policy for your small business, you can begin coverage in less than 24 hours.
Marc Prosser is the cofounder and managing partner of Fit Small Business, a site that provides reviews and articles for small business owners. Prior to starting Fit Small Business, Marc was the CMO of FXCM for 10 years. He joined as FXCM's first employee and grew the company to more than 700 employees.