Payroll mistakes to avoid at your small business
In this guest post from Fundera, a company that connects small businesses with the capital they need to grow, small businesses can learn how to avoid common payroll mistakes.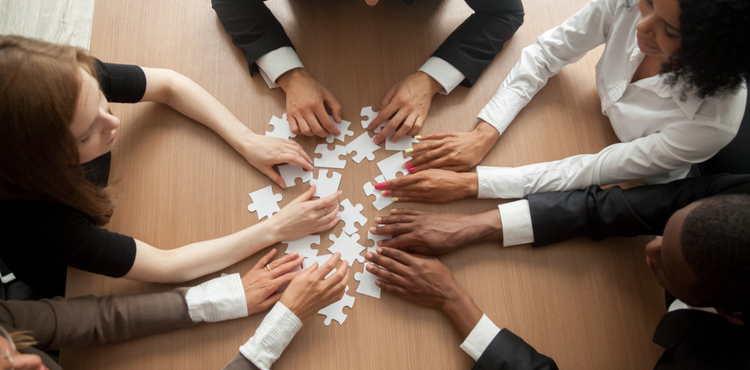 You'd think that paying the people who work for you should be a relatively simple process. They do the work, you agree on an hourly or annual rate of payment, and every few weeks, you send your employee a check to compensate their hard work.
Unfortunately, numerous tax and other regulatory requirements at the federal, state, and local levels make processing payroll far more complicated – and fraught with mistakes – than you may have ever imagined. When it comes to processing payroll, there are a lot of rules. To stay compliant and protect your business, watch out for these six common payroll mistakes.
1. Employee information errors
The first common mistake in the payroll process typically happens right when an employee is first hired, loaded into your payroll management system, and their paperwork is completed. Errors like misspelled names or addresses or transposed digits in a Social Security number can create clerical headaches later on. They can even lead to IRS fines for delayed or inaccurate payroll taxes. Take your time with this process. Have both employer and employee double and triple check these documents for accuracy.
2. Outdated employee information
Along the same lines, it is critical that employers maintain up-to-date records within their payroll processing software related to employee addresses, legal name changes, standardized tax deductions, and other potential changes. As a rule of thumb, assume that if an employee moves residences, gets married, or has a baby, changes will need to be made within your payroll management system.
3. Employees vs. independent contractors
A significant number of small businesses regularly misclassify employees as independent contractors. Proper classification can be complicated to navigate. It depends on IRS-mandated criteria, which may not always be clear-cut. In the simplest terms, if you retain control over how or when your worker performs their duties, they likely should be classified as an employee. (To learn more about the difference between employees and contractors, read "Workers' comp insurance: When is someone a contractor?")
Exacerbated by the "sharing economy" through startups like Uber and Lyft, the issue of worker misclassification has recently become so widespread that in 2014, President Obama signed an executive order adding additional scrutiny and consequence to businesses that misclassify workers.
4. Payroll tax inaccuracies
Missed or late payroll tax payments – along with other payroll-tax related mistakes – cost over 40% of small businesses an average of $850 per year in fines from state and federal tax agencies. If your business is making systemic payroll tax errors, that cost can quickly skyrocket.
Payroll taxes are collected at the federal, state, and local level on a pay-as-you-go basis. That means payments are due to the respective agencies on every company payday. Keeping up with the complexities of these requirements can become particularly complex if your business has multiple locations or if you have a distributed team with no centralized office.
5. State unemployment tax errors
Similar to payroll taxes, unemployment taxes are another employer-paid and regularly withheld cost managed at the state level. Like payroll taxes, unemployment taxes are due on schedule with your company's regular pay periods. They must be filed with each and every payday.
Each state has its own rates and requirements for unemployment taxes, which must be filed in the state where the employee resides. This requires particular attention if your business operates in multiple states, near a state border, or in the northeastern part of the United States, where employees frequently commute across state lines for work.
6. Garnishments, levies, and child support
Small business owners or those who are new to working with payroll are often surprised to learn that they may be held responsible for collecting and paying court-ordered debts owed by employees. If an employee has received a court order to have child support, a federal tax levy, or some other garnishment withheld from their pay, the employer is responsible for processing that withholding from the employee's paycheck and sending payment to a court-appointed recipient.
The exact rules related to frequency and percentage of withholding can vary by state and type of debt. Protocols become even more complicated if an employee has orders for multiple levies. If you receive notice of court-ordered child support or wage garnishment for an employee, consult with your tax professional or the U.S. Department of Health and Human Services for more information.
Your single biggest payroll mistake: Failing to know the rules
Though the nuances and complexities of each rule seem never to end, employers' biggest payroll mistakes all seem to come down to a failure to understand the rules. But unfortunately, as far as the government is concerned, ignorance is no excuse.
There are two things your business can do to protect against payroll errors.
Regularly work with a certified public accountant (CPA) who is well versed in payroll compliance.
Consider working with a payroll services provider like Zenefits, Gusto, or Intuit Online Payroll to mitigate potential errors – or if you simply want to avoid the hassle of filing and keeping track of payroll.
We've yet to meet a business owner who particularly enjoys keeping up with the complexities of payroll regulations and compliance, but it is a necessary evil of doing business. Take the steps to educate and protect yourself from these biggest payroll mistakes so that you can avoid the many potential consequences of these errors.
Compare quotes from trusted carriers with Insureon
Complete Insureon's easy online application today to compare insurance quotes from top-rated U.S. carriers. Once you find the right policy for your small business, you can begin coverage in less than 24 hours.
Meredith Wood is the Editor-in-Chief and VP of Marketing at Fundera, a marketplace for small business financial solutions. Specializing in financial advice for small business owners, Meredith is a current and past contributor to Yahoo!, Amex OPEN Forum, Fox Business, MyCorporation, SCORE, AllBusiness and more.