How subcontractor agreements protect your IT business
When you hire a subcontractor you expose your IT business to additional risks. You can mitigate these risks by using a written subcontractor agreement.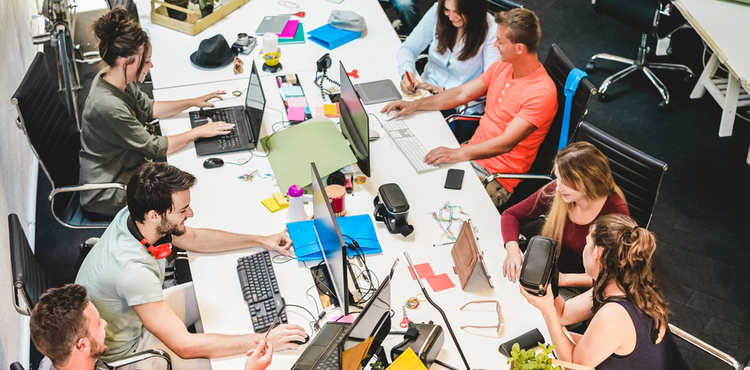 As the owner of a small IT business, you're probably used to doing everything yourself. But if you're like most business owners, there will come a time when you'll need help to complete all your projects.
At that point, you can hire an IT subcontractor to help you improve your productivity and get your work done more quickly. But what happens if your subcontractor makes a mistake, doesn't finish a critical part of a job, or does subpar work? And what if the subcontractor you hire accidentally exposes the sensitive information of one of your clients?
All of the above could result in an expensive lawsuit against you and your subcontractor. So how can you protect your business against these risks? Create a written subcontractor agreement to protect your tech business.
Limit liability with an agreement
A subcontractor agreement outlines the basic terms of the contract, including:
If you define these terms in your IT subcontractor agreement before work begins, you can potentially avoid some of the risks that can lead to lawsuits.
Additionally, you should include information about warranties and indemnifications that dictate who is responsible for monetary costs in your subcontractor agreement. This will help clarify any potential barriers to the successful completion of a contract and limit the items a subcontractor could include in a lawsuit against you.
Also, consider writing a subcontractor service agreement for a specific project as well as the area of IT you work in. For instance, if you're working on a project for a healthcare client, your subcontractor – and you – will have to adhere to HIPAA regulations. You should include that requirement in your subcontractor agreement.
What to include in an agreement
Here are some other things you should include in your IT subcontractor agreement to protect your tech business:
Expectations
A subcontractor agreement sets expectations for your subcontractors' work. In doing so, ensure that you describe the project as well as the subcontractors' responsibilities in detail. If you allow your subcontractors to hire their own workers, you need to state in the subcontractor agreement that those individuals are not your employees or subcontractors so you won't be held accountable for any of their errors.
Payment milestones
Pay subcontractors for certain project milestones so you can review their work as they go. Your subcontractor agreement should clearly define whether you'll pay your subcontractors by the hour or at a fixed rate. You should also clearly spell out the payment details, e.g., the rate, frequency, invoicing procedure, etc.
Independent contractor stipulation
Clearly state that your subcontractors are independent contractors and that you're not responsible for offering benefits, withholding taxes, or workers' compensation coverage.
Disclosures
Be specific about what data subcontractors can and cannot share and the consequences of violating this clause. You can also include a clause prohibiting subcontractors from stealing your clients. However, talk to a lawyer to ensure your subcontractor non-compete clause is enforceable.
Ownership rights
Subcontractors usually don't have any ownership rights to the projects they're working on. Once a subcontractor submits the work, you own it. Make sure this is stated in your subcontractor agreement.
Insurance requirements
Indicate that subcontractors must carry their own general liability insurance to cover potential accident and injury lawsuits. They should also carry technology errors and omissions insurance in the event of lawsuits stemming from their work. In fact, your contract with your clients may require that you only hire subcontractors who are adequately insured. Additionally, you should require that your subcontractors carry workers' compensation insurance. Otherwise, if they get hurt on the job, you could be held responsible for their injuries.
Indemnification clause
The indemnification clause in your subcontractor service agreement protects you if a client sues you over work done by one of your subcontractors. Although these provisions are generally enforceable, it's still a good idea to ensure that you and your subcontractor carry E&O insurance to address any potential liability.
Warranty clause
The warranty clause covers the promises that your subcontractors make about their work, i.e., that all deliverables will conform to the specifications of the projects they work on. In addition, if there are defects, errors, inconsistencies, etc., the subcontractors will correct them.
Protect your tech business
Hiring subcontractors is a cost-effective way for your IT business to take on new clients and projects, operate more efficiently, and offer services you might not otherwise be able to provide. However, it can also increase your risk of lawsuits because of your subcontractors' mistakes, omissions, and negligence.
You can reduce your exposure to liability and ensure that all your subcontractors carry the appropriate insurance by using a written subcontractor agreement for every subcontractor you hire. As your business grows, make sure you maintain the appropriate commercial insurance for your company as well.
Compare quotes from trusted carriers with Insureon
Complete Insureon's easy online application today to compare insurance quotes from top-rated U.S. carriers. Once you find the right policy for your tech business, you can begin coverage in less than 24 hours.