How (and when) to purchase special event insurance
Whether you're planning an event to celebrate a personal or professional occasion, special event insurance can protect you from associated liabilities. Find out when you need insurance and how much it typically costs.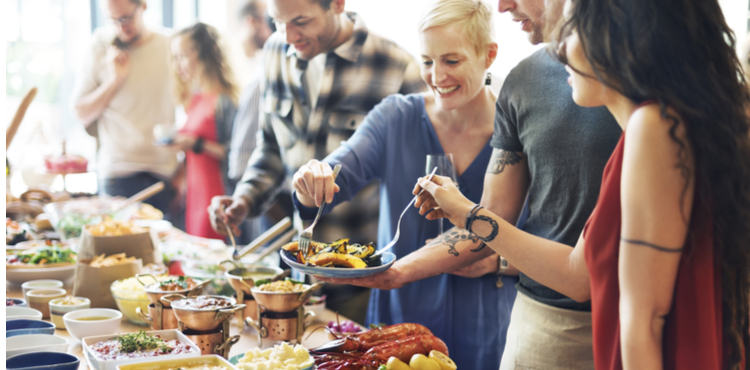 When you're planning a special event for a loved one, co-worker, or friend – or if you're arranging an event to secure a lucrative business opportunity – it's important that everything goes off without a hitch. And with beautiful fall weather starting in much of the country, there's plenty to look forward to in the way of anniversaries, weddings, sporting events, and trade shows.
There are a few things you should be prepared for when planning your special event – and some precautions that can save you thousands of dollars. Questions regarding the price of special event insurance, liability lawsuits, and your potential to suffer property damage, among other things, have surely crossed your mind.
Keep reading to find out more about the ins and outs of the policies you need in order to stay protected.
Do I really need special event insurance?
The short answer is yes—the long answer is absolutely. Most venues require that you carry special event insurance so they know they're not going to have to hassle you for restitution should things go awry. Beyond that, though, it's crucial financial protection against elements you simply can't control.
We've all been there. Spending a copious amount of money for a rental vehicle or a new flat screen when the salesperson asks, "Would you like to add insurance to that?" or, "How about purchasing a warranty?" For a brief moment we consider the option, weigh the pros and cons, but often decide to take the risk and forego the extra cost.
When it comes to planning a big day for yourself or a loved one, though, you don't want to leave anything to chance. It may be an additional cost to tack on to your bottom line, but take our word for it—if you fall victim to property damage or a liability lawsuit, you'll wish you'd gone the extra mile.
General liability insurance + liquor liability for event planners
The amount you can expect to pay out of pocket in general liability insurance premiums depends on the type of event you're planning. General liability comes with a slew of inclusions – the most notable for special event planners being liquor liability. (Not sure how liquor liability coverage can protect you? Check out our blog post "What kind of liquor liability insurance do I need?" for an in-depth discussion of the topic.)
Liquor liability protects you from financial liability for lawsuits in which a participant is injured as a result of consuming alcohol or causes damage to property that doesn't belong to you. This means that if you're having a wedding, anniversary, trade show, or any other special event that might include the consumption of alcohol, you should include liquor liability as part of your special event insurance policy.
But what does special event insurance cost?
Insurance providers will write your special event general liability policy based on the following factors: type of event, venue, expected turnout for the event, and the potential for alcohol consumption.
Keep in mind that this is only for weddings, concerts, and trade shows—sporting events have their own pricing. If you're planning to host a baseball game, a flag football match, or any other type of sporting event, contact an Insureon agent for more information on general liability insurance.
The minimum amount you can expect to pay out of pocket for special event insurance GLI is as follows:
General liability insurance (no liquor liability) = $350
General liability insurance (with liquor liability) = $750
These numbers are based on the notion that inebriated participants represent greater liability for injury and damage to property. The same is true for larger crowds as opposed to smaller gatherings.
When do I need special event insurance?
Scenario #1
You're the owner of a sports instructional center and want to commemorate the tenth anniversary of your business by throwing your employees a party. You serve alcohol and allow each employee to bring a plus one. However, as the night goes on, one employee's fiancé becomes a bit too inebriated. He leaves to get some fresh air, but instead takes the car home, causing an accident resulting in a DUI. Because you fostered the environment in which he became drunk, you could be sued (depending on your state's laws) for the medical bills and property damage associated with the accident.
GLI protects your pocketbook from taking a hit should this scenario – or one like it – play out.
Scenario #2
It's your daughter's big day. You've rented a wonderful venue complete with beautiful votive centerpieces. However, as the celebration intensifies, there's a fire on one of the tables. The table, silverware, glasses, and other items are damaged beyond repair. Without general liability insurance, you'll have to pay out of pocket for any lawsuits associated with the damage.
Scenario #3
To raise funds for a co-worker recently diagnosed with a terminal illness, you and a friend organize a concert with local bands. You secure a sizable venue and get everything set up without any issues. However, at one point in the evening, with a capacity crowd, a participant has an accident in which they slip, fall, and are seriously injured. Now they're saying you're responsible for fostering an unsafe environment. With general liability insurance in place you won't have to worry about losing any funds from the charity you've raised for your co-worker.
Compare quotes from trusted carriers with Insureon
Complete Insureon's easy online application today to compare insurance quotes from top-rated U.S. carriers. Once you find the right policy for your small business, you can begin coverage in less than 24 hours.