What you need to know about the coronavirus and special event insurance
The coronavirus is causing event cancellations around the world, and special event insurance may not reimburse you for losses.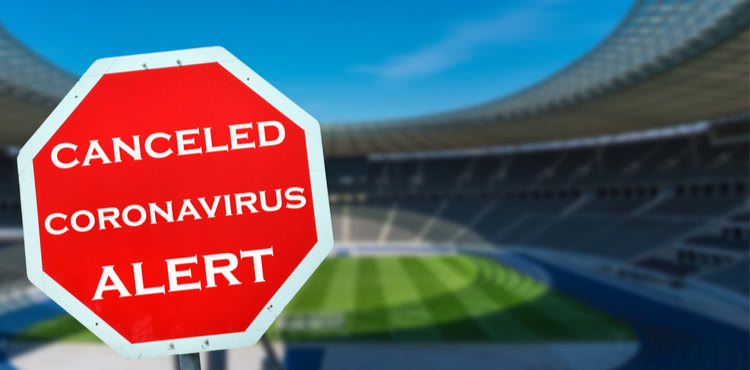 The coronavirus (COVID-19) is touching nearly every industry, leaving small business owners as vulnerable as everyone else. As the virus spreads, it could affect your bottom line.
These concerns are no longer hypothetical. Recent cancellations of SXSW, Google I/O, and Facebook F8 are hurting businesses small and large. Even Costco has suspended its free samples.
Entrepreneurs in the travel and tourism, hotel and hospitality, and event management sectors are feeling the impact as travel plans and events are cancelled.
You may wonder if your current insurance policies will protect you, or if you can purchase a policy to minimize the costs of canceling a special event.
Here's what we know so far about coronavirus and insurance coverage.
Does special event insurance coverage protect from coronavirus losses?
The short answer is likely not. But it all depends on your specific policy.
A standard event cancellation insurance policy typically covers cancellation due to events beyond your control. That usually means an act of God or other circumstance that damages a scheduled venue.
An "all cause" or "epidemic coverage" cancellation policy could possibly include losses resulting from coronavirus cancellations. Unsurprisingly, these policies are not commonly available.
Coronavirus would generally fall under communicable disease coverage. This option is often add-on coverage or a rider to an event cancellation policy that may be available for an additional premium.
Without an existing rider, you're responsible for any costs resulting from events canceled due to coronavirus concerns.
When does a communicable disease rider apply to coronavirus financial losses?
Even if you have a communicable disease rider in force, it would depend on the specific policy, the exact type of loss, and the terms and conditions of the policy. Terms can vary depending on the insurance provider.
For example, losses might be covered if an event that takes place in a directly affected region was canceled. However, the rider probably won't cover losses if attendees cancel their plans out of coronavirus fears.
Keep in mind that riders frequently exclude coverage for certain disease outbreaks. Be sure to read your policy carefully and talk with your insurance agent about any wording that is unclear.
Can a new event cancellation insurance policy protect against coronavirus losses?
Usually not. Coronavirus is now being excluded from new event insurance policies. This industry change started once the World Health Organization declared a global health emergency in January.
While you'll likely have to foot the bill for these cancellations, you can still take action to protect your business.
Experts recommend you develop a preparedness plan, and a recent Forbes article outlines what you should consider to prepare for coronavirus. Entrepreneur magazine has also published a guide to help small businesses handle coronavirus.
How to prepare financially for future threats
The coronavirus is not the first infectious disease outbreak, and it won't be the last. You'll always need to guard against unforeseen risks.
You might want to explore additional insurance options beyond special event coverage. Depending on the nature of your small business, a business interruption policy or a contingent business interruption policy could potentially protect you.
Being prepared and having the right insurance coverage can protect your investment and prevent future losses.
Complete Insureon's easy online application today to compare quotes for business insurance from top-rated U.S. carriers. Once you find the right policy for your small business, you can begin coverage in less than 24 hours.