What's your business continuity plan?
Most companies can't survive a long interruption after a disaster strikes, but a business continuity plan can prop up your business until you're back in action.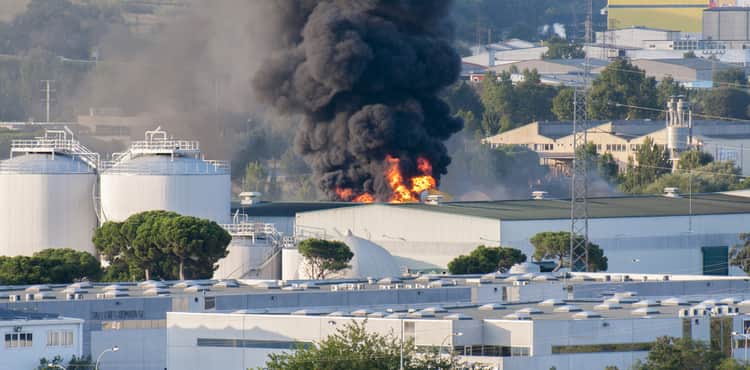 Few situations make small business owners feel more helpless than when something outside their control forces their business to a halt. It's one thing for disaster to strike; it's another thing entirely to be unable to generate revenue while you try desperately to get your business running again.
It's a problem that may be increasingly relevant going forward, with extreme weather caused by climate change and supply chain disruptions counted among the biggest potential threats for U.S. businesses in 2022.
Part of the the concern about business interruption comes from its surprising price tag. You'd think that the cost of repairing your physical business property would be the most expensive part of these disasters. A fire, after all, can burn your entire building to the ground.
But a recent report by Allianz finds that business interruption – the domino effect following a natural disaster that keeps you from generating revenue – has a bigger financial impact than the physical damage. That's because disasters affect your business, but they may also interrupt your suppliers and customers, too. In terms of cold, hard cash:
The average business interruption claim from a fire or explosion is $6.7 million
The average property claim is $4.5 million
In other words, business interruption losses are 45% higher than property losses.
Now, you may already be familiar with commercial property insurance, the coverage that can help pay for the cost of physical damages your business suffers after a fire or natural catastrophe (e.g., the cost of building repairs and replacement equipment). But did you know there's such a thing as business interruption insurance, too?
Business interruption insurance: backup income when you need it most
Here's a conundrum: a fire or windstorm causes property damage, which grinds your business to a halt. You're unable to make money because there's structural damage to repair, equipment to replace, and a host of other problems to correct before you can open your doors again.
But that doesn't mean the bills stop rolling in. Even while recovering from a disaster, you still need to pay:
Rent
Employee salaries
Taxes
Loan payments
But where is that money going to come from? You may have some money set aside for disaster recovery, but do you have the hundreds of thousands of dollars you'd need to get your business through the next 12 months without a single paying customer?
For most small business owners, the answer is no. In fact, according to FEMA, this is one of the very reasons that 40% of small businesses never reopen after disaster strikes.
Fortunately, when a covered property insurance claim keeps your business on standby, you can draw on your business interruption insurance (or business income insurance) to cover your lost revenue while your business gets back on track. It can help you make those payments that don't stop when your business does.
If a supplier's interruption causes downtime for your business operations, your policy can cover those revenue losses, too, so long as you have contingent business interruption coverage.
Compare small business insurance quotes from top providers
Recovery strategies for potential threats
Luckily, business interruption insurance is a pretty affordable policy. You can get up to 12 months of business interruption coverage when you purchase a business owner's policy (BOP), an insurance package that bundles property insurance and general liability insurance together at a reduced rate.
But insuring your income isn't the only strategy you should have for surviving an business disruption. Create a disaster recovery plan that includes:
Your emergency response in the event of a disaster
How to preserve critical business functions during an outage
How to notify employees and customers
Which backup supply chains to use when your primary suppliers aren't available
Data backup in the event of a cyberattack or other breach in cybersecurity
Be sure to include your team members in the planning process, and keep extra copies of your valuable records and documents in offsite data centers. You don't want a catastrophe to destroy years of client information or insurance documentation you might need for a claim.
Compare quotes from trusted carriers with Insureon
Complete Insureon's easy online application today to compare insurance quotes from top-rated U.S. carriers. Once you find the right policy for your small business, you can begin coverage in less than 24 hours.
You may also like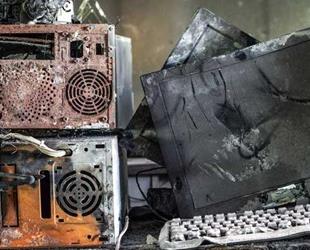 Create an IT disaster recovery plan that lowers business risk
Without an IT disaster recovery plan, a natural disaster or data breach could disrupt or shut down your business. These tips will help you reduce your risks and get back to business as usual.
Go to article