Can't pay your employees during a shutdown? Business interruption insurance can
When an event like a fire or a natural disaster temporarily closes your business, your business interruption insurance can cover employee wages until you're able to reopen.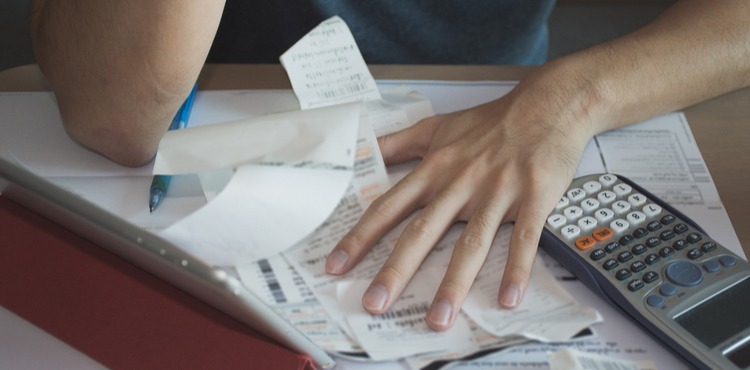 It's not often employers make headlines for treating their employees well, but we have to admit, it's a nice change of pace from reports of employees being underpaid, hurt at work, discriminated against, or fired en masse.
According to Entrepreneur, Bruce Kroll, the owner of a Culver's restaurant, was at a crossroads after a fire demolished the building – let his 40 employees go or figure out a way to keep them on the payroll. The interview states his insurance would only cover two months' worth of their pay, but what about the rest of the months the business would be closed for repairs?
So Kroll says he did what made the most business sense to him – he paid the remaining four months of wages out of pocket. Though it ran him about $140,000, he tells Entrepreneur it was worth it to keep the team that helped him create his business.
It's an inspiring story, but one that begs the question: what is a small business owner to do when they want to keep their team, but they can't afford to pay salaries out of pocket while the business is inoperable?
Sounds like a job for business interruption insurance.
Retain talent while you rebuild with business interruption insurance
Perhaps you've heard of business interruption insurance before – we talk about it quite a bit, given that it's hurricane season, fires can blaze any time, and disasters are expensive. But did you know one of the biggest benefits of this policy is that it can help you pay your employees' wages even when a covered disruption keeps your business from generating revenue?
This policy typically offers up to 12 months of lost income coverage, which means you can keep your employees even if it takes your business a year to rebuild. However, be sure to read your policy carefully so you know exactly how long your benefits last.
Here are some other things worth noting about business interruption insurance:
This policy kicks in three days after a covered property insurance event (e.g., fire, windstorm, or theft) grinds your business to a halt. That means it won't cover losses related to the coronavirus (COVID-19).
It can help pay for ongoing expenses while your business rebuilds, including employee salaries, taxes, and loans.
Some policies can provide contingent business interruption insurance, which covers lost income when your supplier's interruption forces your business to temporarily shut down.
You may think you'd have to pay high dollar for this kind of protection, but you might be surprised to learn business interruption insurance is often part of a business owner's policy, a package known for its affordability.
The unsung benefits of income protection
Possibly the biggest appeal of business interruption insurance is that it gives you the financial means to keep your team together. Even if that doesn't garner you national attention, it will most definitely inform your employees' opinion of your business.
By taking care of your employees, you take care of your business, too. When you can continue to pay your employees even though your business is at a standstill...
It demonstrates that you value your workers and want to do right by them.
It allows your business to get back on its feet quicker because you won't have to worry about replacing your talented team.
It builds employee loyalty because they feel they can trust your leadership in times of upheaval.
Learn more about why business interruption insurance may be a smart investment by seeing how it might fit into your disaster recovery plan.
Compare quotes from trusted carriers with Insureon
Complete Insureon's easy online application today to compare quotes for a business owner's policy and other kinds of insurance from top-rated U.S. carriers. Once you find the right policy, you can begin coverage in less than 24 hours.