What is product liability insurance?
Product liability insurance is a key policy that can help manufacturers and retailers survive customer lawsuits over defective products.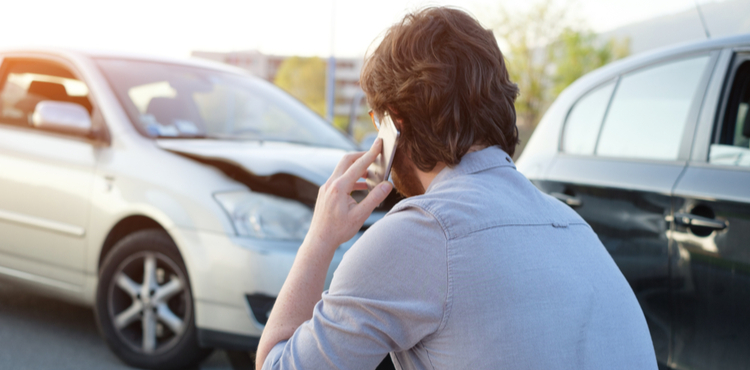 Perhaps you've heard the term "product liability" mentioned in passing, but don't know for sure whether it's a policy you need for your business. First things first: product liability insurance protects small businesses from lawsuits alleging that a product caused bodily harm or financial loss to a consumer. A common misconception is that only manufacturers need to worry about these types of lawsuits, but that's not the case – if you profit from a product's sale, you're at risk.
Take, for example, the example of a car dealership in Louisiana that was sued by a customer who purchased a Chevy Malibu with frozen power steering. The malfunction caused the plaintiff, Christopher Swartz, to get into multiple accidents, so he's suing both the dealer he purchased the car from and the manufacturer, General Motors, because both profited from his purchase. This is a good example of the type of case that could befall any small business – not just car dealerships and well-known manufacturers.
If you sell or manufacture products that can cause bodily harm to a consumer (electronics, apparel, food items, medicine), then you're at risk for the types of lawsuits product liability insurance protects against. Potential suits include claims of failure to provide warnings or proper instructions, flaws in the manufacturing process, and flaws in the design of the product.
How can I prevent product liability scenarios from hurting my business?
It's true that product liability lawsuits are difficult to prevent – especially as a seller, your options are limited. But even as a manufacturer, you can feel helpless once your product is out of your hands. Consider the following points in preventing product liability lawsuits:
As a manufacturer, the first thing you can do is establish comprehensive quality control requirements
The best way to do this is to have strict procedures in place that each employee is required to follow. The more well-trained eyes you have going over each product, the better. Quality control significantly reduces your firm's likelihood of putting out a defective product.
Accurately and honestly market your product
Product liability lawsuits can also take the form of claims alleging false advertising. Be sure that not only are manufacturing employees liable for proofing each product, but that those in marketing (manufacturers and sellers) understand the limits and expectations of the product as well.
Document any safety inspections prior to sale, and follow up on customer complaints after the fact
Keeping documentation of the procedures in place to prevent defective products from shipping will come in handy later, should you face litigation. That way, you can show the steps you took to ensure you were putting out the best possible product and that any situations that may have arisen were flukes. Also, following up on each customer complaint can help you understand the limitations of the product so that you can make changes as necessary, or put out a recall before things get out of hand.
Have a plan in place should you be required to implement a product recall
Being able to swiftly enact recall procedure is key in the face of potential completed products lawsuits. Once you've identified a wide-spread malfunction with a particular product, you want to limit consumer exposure to the issues that may cause bodily injury.
Carry general liability insurance
For both manufacturers and retailers, most general liability policies will include coverage for "completed products," meaning that regardless of whether you're a seller or manufacturer, you're protected from the financial repercussions of a product liability lawsuit. And if you're a retailer, there's a chance you could qualify for a business owner's policy, which combines general liability insurance (and by proxy product liability insurance) and property insurance into a single policy.
Compare quotes from trusted carriers with Insureon
Complete Insureon's easy online application today to compare insurance quotes from top-rated U.S. carriers. Once you find the right policy for your small business, you can begin coverage in less than 24 hours.