6 ways to reduce your product liability risk
The manufacturer, distributor, designer, and retailer can all be held accountable if a product injures a costumer or is labeled incorrectly.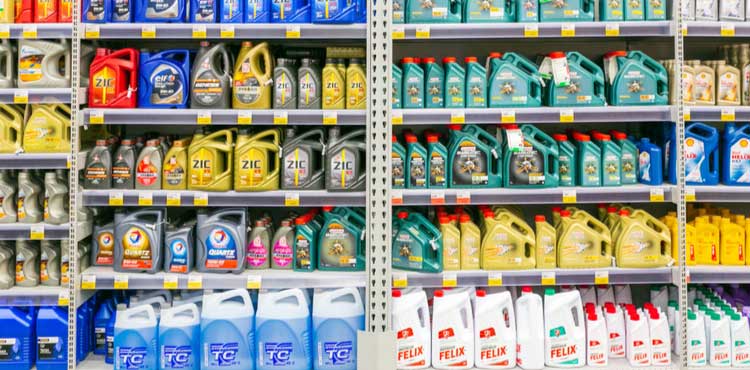 Whether you're a manufacturer, wholesaler, or retailer, product liability claims can pose a serious threat to your business if you don't have product liability insurance. If a product injures a customer or is labeled incorrectly, the manufacturer, the distributor, the designer, and the retailer can all be held liable for the resulting damages as well as recall costs.
So, how can you effectively run your business while managing product liability risks? The following steps will help limit your exposure to product liability and ensure the safety of the products you provide.
1. Include warning labels
Provide large, easy-to-read warnings on products that could be dangerous if misused. The warning should be prominent so that consumers notice it. Be as specific as possible about the risks and steps the consumer should take to prevent misuse. Use graphics for people who might have difficulty reading warnings.
2. Double-check your product labels for accuracy
Inadequate or incorrect labeling can put your consumers' health and safety at risk and can lead to a product liability claim. For example, a food product that fails to list an ingredient, such as nuts, could put consumers at risk of a serious allergic reaction. Review your product labels to ensure that all the information is accurate and as detailed as possible.
3. Regularly inspect and clean manufacturing equipment
Faulty equipment can lead to defective goods, and if a defect results in an accident, your business could be held responsible for it. Make sure your machines and equipment are functioning properly, and clean them on a regular basis to ensure they are operating smoothly.
4. Implement a tracking system for products
Retail tracking and inventory systems are critical for maintaining the quality of products and can help you identify where in the supply chain a defect occurred. If a recall is ordered, a tracking system can also help you quickly find items in the defective batch so that you can keep them from being sold.
5. Check for recalls
Product recalls are on the rise in the United States, not because manufacturers are developing more defective products, but because better detection tools are identifying problems more readily than in the past. To minimize your risk and prevent defective products from ever reaching your customers, check monthly for recalls and remove any recalled items immediately.
6. Have adequate product liability insurance
Make sure you have adequate insurance in case a product safety issue does occur. Coverage typically falls under general liability insurance in these forms:
General liability insurance. Some general liability policies help pay for your defense if a customer sues you over bodily harm or property damage that your product causes.
Product liability insurance. Product liability can also cover lawsuits brought by customers claiming your product caused them harm. This coverage is usually offered as a more specific endorsement to your general liability policy.
Recall insurance. The cost of a recall can have serious financial implications for a small business. Some business owners add a recall insurance provision to their general liability insurance to help pay for client notification, product disposals, and other costs associated with a recall.
Insureon helps business owners compare quotes for general liability insurance with a product liability endorsement from multiple insurance carriers with one easy application. Start a free online quote today to protect your business from product liability exposures.
Compare quotes from trusted carriers with Insureon
Complete Insureon's easy online application today to compare quotes for product liability and other types of insurance from top-rated U.S. carriers. Once you find the right policy for your small business, you can begin coverage in less than 24 hours.