Subcontractors: What to do when your general contractor sues
Whether it's due to a missed deadline or another reason, there may come a time when a subcontractor faces a lawsuit filed by a general contractor. Continue reading to learn how to handle the situation with a level head.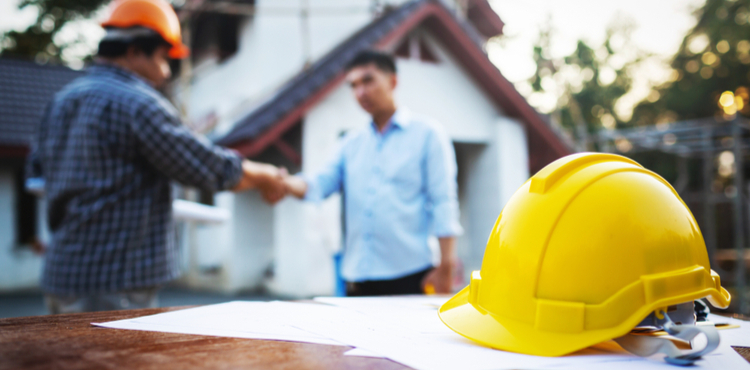 A general contractor in Texas is suing one of its subcontractors for $27 million over project delays. As reported by Construction Dive, the general contractor is alleging the subcontractor's actions caused construction on a $350 million hotel project to fall behind schedule.
Missed deadlines are a common issue in the construction industry. That's because so many variables are beyond your control, such as bad weather, late deliveries, or malfunctioning equipment.
Letting the general contractor know you may miss a deadline can ease tensions. However, the GC may still file a lawsuit. Here's what you should do if you suspect a lawsuit is on the way.
Call your insurance company
It's usually a good idea to give your insurer a heads up any time you think a complaint may become a full-blown lawsuit. Some policies require you to notify the carrier at the first sign of trouble. Fail to do so and the carrier may claim you breached your insurance contract. Moreover, documenting the incident with your insurer when it occurs can make the claims process easier.
Review your construction liability policies
Check your construction liability policies, especially your general liability insurance. Most General Liability policies for contractors and subcontractors include coverage for "completed products and operations." It can help pay claims related to professional work you've completed or products you've produced. In many cases, policies also state that a lawyer will be provided for your defense. If you aren't sure if your policy includes legal representation be sure to speak to your insurance agent.
Ask questions
If you've never gone through it before, getting sued can be scary. You probably don't know what to do or what to expect. The good news is your insurance carrier and lawyer are experts when it comes to lawsuits. They've likely seen a variety of legal issues play out between GC and subcontractors. Don't be shy about asking questions when you are unsure or don't understand what is happening during your case.
Put your detailed records to use
You did keep records, right? Great, because your lawyer is going to need written records to show you didn't screw up. The moment you get the sense that the general contractor is unhappy is the time to gather up items like proposals, contracts, receipts, change orders, and email correspondences.
Anything you have in writing regarding the project should be handed over to your lawyer. This provides them with a documented timeline for the project and can help them defend your case.
Bonus tip: Don't hide records you think make you look bad. Your lawyer needs the entire story to present a good defense.
Follow your lawyer's lead
Getting sued can be a stressful and frustrating experience. Your lawyer is there to help, so do your best to keep calm even when they ask you to provide documentation, attend depositions, answer a lot of questions, and negotiate a settlement.
Again, your lawyer is the one who's best equipped to help you navigate the legal system. Take their advice seriously.
To learn more about lawsuits contractors and subcontractors might face, be sure to read "Construction insurance for 3 common contractor claims."
Compare quotes from trusted carriers with Insureon
Complete Insureon's easy online application today to compare insurance quotes from top-rated U.S. carriers. Once you find the right policy for your small business, you can begin coverage in less than 24 hours.