Special event insurance for nonprofit organizations
If your nonprofit organization hosts fundraising events, it's important to invest in insurance to reduce liability. Read on for more information about why your charity needs insurance for special events and how it can protect your nonprofit.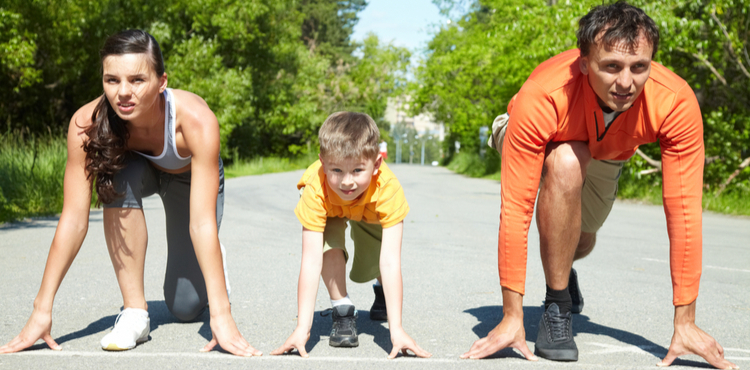 As the year stretches into the later months, with it comes event season. This summer many nonprofit organizations (NPO) like your own are planning to take advantage of the great weather with awareness walks or marathons, and the holiday season with fundraising dinners or luncheons.
But with great events come great responsibilities, and greater liabilities. If your NPO regularly holds special events, it's important to manage the risks most detrimental to your operations. But many risks, like renting space and inviting people, are necessary to raise money and help achieve your NPO's goals. With these necessary risks, it's important that your NPO has an appropriate form of special event insurance.
Special events insurance coverage breaks down into two main components: property damage and bodily injury. Accidents that fall under either of these categories can end up costing you and your NPO thousands of dollars in damages if you're without the proper protection.
Keep reading to see how special event insurance can best manage your NPO's risks for property damage and bodily injury.
Special event insurance for property damage
You've seen it happen at not only your NPO's events, but at every party you've been to – adults drinking plus children running around usually equals something getting broken. Depending on how valuable that item is, and how many of these incidents occur, your NPO might come out of a party in deep trouble. After all, since people can be careless – especially in spaces that do not belong to them – and accidents happen.
If your special event takes place on your own premises, special event insurance has you covered. Depending on what you elect, you'll receive funds that either replace the items broken at full value or at their depreciated cost, depending on how long they've been used.
If your NPO is renting the party space from another person, don't be surprised if the property damage ends in a lawsuit. And don't be surprised if it names every individual present in the space when the damage took place.
Special event insurance covers any damages your nonprofit could be ordered to pay in court so that your organization doesn't have to use its own funds – allowing you to use that money to further help your organization's cause.
Special event insurance for bodily injury
It's like your parents used to say – it's all fun and games until someone gets hurt. Special events and injuries go together like drinking adults and children running around. If someone attends your special event and gets injured – perhaps by tripping and falling during a 5K – your NPO is liable.
Instead of having to pay the medical bills and recovery wages of the injured party out of pocket, a special event insurance policy has you covered. You can use your own money to move your organization forward as your insurance policy pays for the damages incurred to those injured.
How can NPOs protect themselves with special event coverage?
If your NPO holds large events on a regular basis, you will want to make sure special event coverage is included in your overall premium. Insurance agencies with specific expertise and experience dealing with NPOs will usually include a certain number of special events in your policy. If this is the case, they will usually specify the maximum number of participants your event accommodates, along with other limitations.
The price of your special event insurance will depend on a few factors, such as the types of events your NPO holds, the number of people expected to attend the event, and whether or not alcohol is being served.
With all of the risks that special events can pose, it is important to insure your NPO with an affordable policy that fits your organization's specific needs. Consider starting with the following:
Does special event insurance protect against cancellations related to the coronavirus (COVID-19)?
Cancellations related to the coronavirus are typically not covered, since most commercial policies exclude communicable disease coverage. However, some special event policies have loss of deposit and event postponement coverage that could be triggered regardless of the reason.
Check with your insurance company's claims department if you think you might be eligible for a claim. Read more about the coronavirus and special event insurance.
Compare quotes from trusted carriers with Insureon
Complete Insureon's easy online application today to compare insurance quotes from top-rated U.S. carriers. Once you find the right policy for your small business, you can begin coverage in less than 24 hours.