Workers' compensation insurance

Workers' compensation insurance covers medical costs and lost wages for work-related injuries and illnesses. This policy is required in almost every state for businesses that have employees.
Workers' comp protects employees at your nonprofit
From a dog bite at an animal shelter to a slip-and-fall injury at a community center, your employees might be vulnerable to serious risks. An injury could lead to major medical bills, starting with the cost of a trip to the emergency room.
Workers' compensation insurance can cover an injured worker's medical expenses, as well as part of the wages they might lose while recovering.
Workers' compensation can help cover an injured employee's:
Immediate medical costs, such as an ambulance ride
Ongoing medical costs, such as physical therapy
Partial lost wages while the employee is unable to work
Workers' comp protects nonprofit business owners
Usually included in a workers' comp policy, employer's liability insurance offers protection when an employee decides to sue the business owner over an injury. For example, a worker at a community center could file a lawsuit if unsafe shelving collapsed and caused an injury.
Employer's liability insurance can help pay for:
Attorney's fees
Court costs
Settlements or judgments
If not properly insured, your business could end up paying exorbitant legal fees, even if the lawsuit is found to be frivolous.
How much does workers' comp cost for nonprofits?
The amount you pay for workers' compensation is a specific rate based on every $100 of your business's payroll. Your premium is determined by the type of work done by your employees (classification rate), your experience modification rate (claims history), and your payroll (per $100).
The formula is:
Classification rate x Experience modification rate x (Payroll / 100) = Premium
Compare workers' compensation insurance quotes for nonprofits
State laws set workers' comp requirements for nonprofits
Each state creates its own laws for workers' compensation requirements. For example, every nonprofit in Pennsylvania must carry workers' compensation insurance for its employees – even part-time workers. However, Alabama nonprofits are only required to carry workers' compensation when they have five or more employees. Your state will also set rules on whether volunteers must be covered by workers' compensation.
While self-employed or independent contractors, sole proprietors, and partners don't have to carry workers' compensation insurance, they can purchase policies for protection, too.
Find workers' comp requirements in your state
Choose your state to learn about workers' compensation insurance requirements for your small business.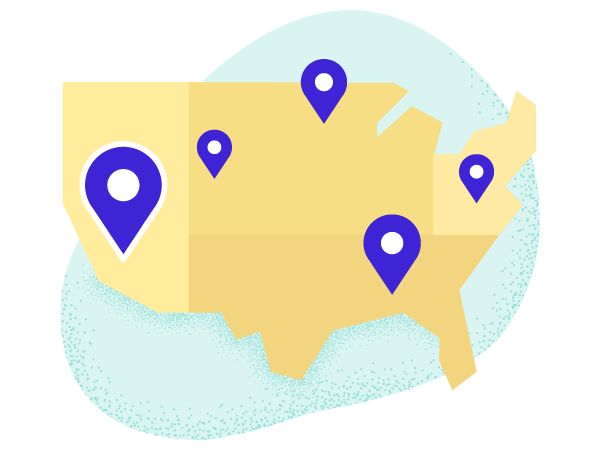 Monopolistic state funds
In certain states, nonprofits must purchase workers' compensation insurance through a monopolistic state fund. Those states are:
If you purchase workers' comp through a monopolistic state fund, it might not include employer's liability insurance. However, you can purchase it from a private insurer to fill this gap in coverage.
Lower workers' comp costs with risk management
Nonprofits sometimes take on serious risks. Each time a claim is filed on your policy, your rate might go up. To create a safe work environment, you could:
Provide gloves and other protective gear to employees at your animal shelter
Fix uneven steps leading into your church
Eliminate clutter and tripping hazards at your community center
By managing your nonprofit's risks, you can decrease injuries during tours, fundraisers, and everyday operations. That means fewer claims – and a lower insurance premium.
Other important policies for nonprofits
Workers' compensation insurance shields your staff and to some extent your business, but it doesn't cover common risks such as property damage and visitor injuries. Other recommended nonprofit business insurance policies include:
General liability insurance: This policy can pay for expenses related to customer property damage and injuries, such as a client stumbling at a counseling center and suffering an injury.
Business owner's policy: A BOP bundles general liability insurance with commercial property insurance, often at a lower rate than if the policies were purchased separately.
Professional liability insurance: Also known as errors and omissions insurance, this policy can help cover legal expenses related to errors and negligence, such as an animal shelter that adopts out an animal that was known to bite.
Directors and officers insurance: D&O insurance for nonprofits protects board members and officers against legal expenses if they are sued for misappropriation of funds or another decision that led to financial loss.
Employment practices liability insurance: If a nonprofit is sued by an employee over harassment, discrimination, or another violation of employee rights, EPLI can pay for legal costs.
Get free quotes and compare policies with Insureon
Compare workers' comp insurance quotes
Save money by comparing insurance quotes from multiple carriers.