Lower general liability insurance renewals for low-risk businesses
Low-risk businesses can take advantage of lower general liability costs if they take time to shop around and follow a few additional guidelines.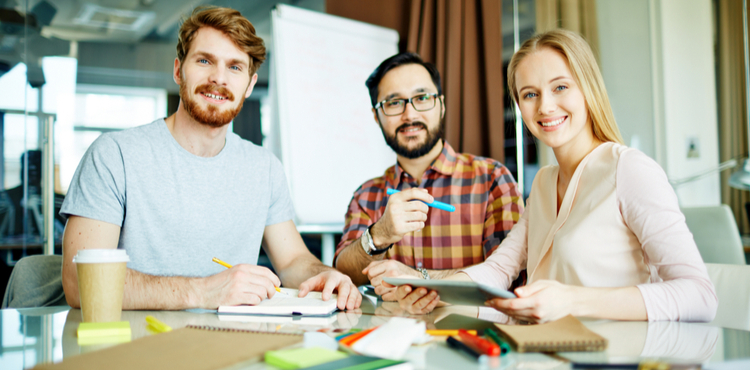 If you're diligent and already have a general liability insurance policy in place, you may be in for a pleasant surprise when it comes time to renew. According to a Business Insurance report, more underwriters are getting in on the general liability game, which means the market is saturated (or if we want to bust out the fancy terminology, the market is "soft," which means there's more supply than demand).
If you have a relatively low-risk profile (you haven't made a ton of claims on your policy and aren't in a high-risk industry), your general liability costs may be markedly lower when it's time to renew this year. The report states that some commercial liability renewal prices are dropping by 10% to 15%.
In practice, it may be wise to compare general liability insurance quotes – in this kind of market, you're the one holding the bargaining power.
You better shop around (for general liability insurance)
When insurers compete for your business – which is exactly the environment a soft market creates – you can usually expect more policy options and better prices. For example, an insurer may be willing to add coverages to your policy without breaking the bank, reduce your premiums if you have a clean claims history, or give you a quote well in advance of the renewal date to try to keep your business.
You never know what options you may come across, so cast a wide net and compare quotes whenever possible. (For tips on comparing insurance quotes, read "Tips for understanding your small business insurance quotes.") You may be happy enough with your current general liability insurance policy, but it couldn't hurt to see what other insurers are offering before you renew your plan.
Specifically, you may want to look for a general liability insurance policy that, in addition to third-party bodily injury and property liability coverage, has advertising injury coverage, medical expense coverage, and coverage for business partners or vendors.
Read more about the coverage general liability can offer.
And lastly, to get the most desirable coverage at the best price, work with an independent insurance agent. They can connect you with multiple quotes from competing insurers, which means you get plenty of options without having to do all the searching yourself. Of course, our agents are happy to help.
Save money by preventing general liability claims
In order to capitalize on the market's lower general liability renewal rates, your business needs to have good loss ratios (few claims). The easiest way to do that? Manage possible risks from the outset so you don't have to draw on your policy too frequently. Here are some ideas:
Limit public access to cluttered or slick areas on your premises.
Keep walkways and parking lots clear of obstacles that could cause injuries to clients and visitors.
Use runoff mats at your entrances to collect tracked-in water that could cause slips.
Install handrails next to steps or inclines.
Create a social media policy to prevent advertising injuries.
Implement strict quality control for all products you sell or customer property you handle.
For more risk management tips, read "6 ways to prevent customer injury and property damage."
Compare quotes from trusted carriers with Insureon
Complete Insureon's easy online application today to compare quotes for general liability insurance and other policies from top-rated U.S. carriers. Once you find the right policy for your small business, you can begin coverage in less than 24 hours.