How to protect your small business from product liability risks
Your business is responsible for consumer safety no matter where you fall on the supply chain.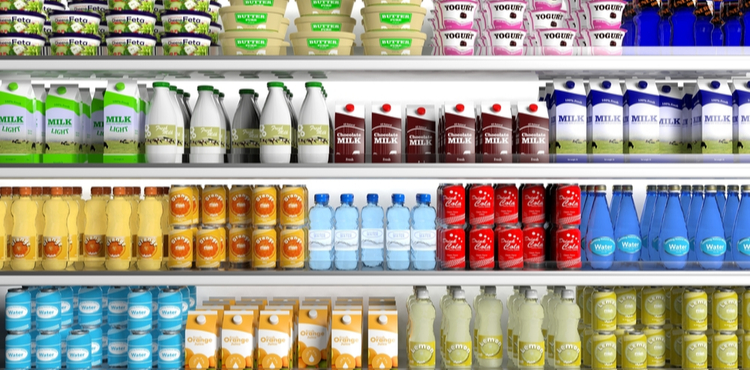 Product liability is pretty easy to understand. In a nutshell, your small business is responsible for the safety of the products it provides.
But here's the twist: you can be liable for the damage a product does even if you aren't the manufacturer. The responsibility for consumer safety is at least partially on you no matter where you fall in the supply chain, and that includes…
Designers
Distributors
Retailers
Wholesalers
Your livelihood depends on getting goods into the hands of consumers, so how can you keep your business running while still managing product liability risk? The answer is twofold: investigate your product liability insurance options and take steps to limit your exposures.
Insurance policies that address small business product liability risk
The insurance industry has a number of polices that may cover a small business's product liability exposures, including…
General liability insurance. Some general liability policies help pay for your defense if a customer sues you over bodily harm or property damage that your product causes.
Product liability insurance. Product liability can also cover lawsuits brought by customers claiming your product caused them harm. This coverage is usually offered as an endorsement to your general liability policy.
Recall insurance. The cost of a recall can add up quickly, so some business owners add a recall insurance rider to their general liability or product liability insurance. It can help pay for client notification, product disposals, and other costs associated with a recall.
Product recalls and lawsuits can devastate your bank account, and that makes product liability insurance vital to the health of your business.
7 steps you can take to minimize your product liability risks
Insurance can only go so far in protecting your business from product liability claims. In fact, it's one of those things you buy and hope to never have to use. Here are some ideas for minimizing your risks and keeping your customers safe:
Make sure your warning labels are large and easy to read.
Review instructions for accuracy.
Clean and inspect your equipment on a regular basis.
Use a U.S.-based importer when you sell imported goods.
Inspect retail stock for defects.
Create a system for tracking products from the factory to the store.
Check for recalls and remove recalled items immediately.
According to attorney John O'Brien, one of the most important steps you can take to protect your business and consumers is to be proactive. "If you have a report of some defect that could cause injuries, investigate it thoroughly, and take corrective action immediately."
That may mean you need to:
Issue a statement acknowledging the problem.
Contact retailers that carry the product.
Develop a plan to fix the problem.
O'Brien suggests taking a lesson from automobile manufacturer GM, which ignored ignition switch defects until it was too late. "Several people suffered severe or fatal injuries," O'Brien notes. But if GM had acted on the problem quickly, it may have saved itself bad press and expensive lawsuits. Most importantly, it could have saved lives.
Learn more about identifying your product liability risks in "Defective products and liability: A small business primer."
Compare quotes from trusted carriers with Insureon
Complete Insureon's easy online application today to compare insurance quotes from top-rated U.S. carriers. Once you find the right policy for your small business, you can begin coverage in less than 24 hours.