Contract basics for IT project managers
A well-written contract can protect your IT business from potential lawsuits.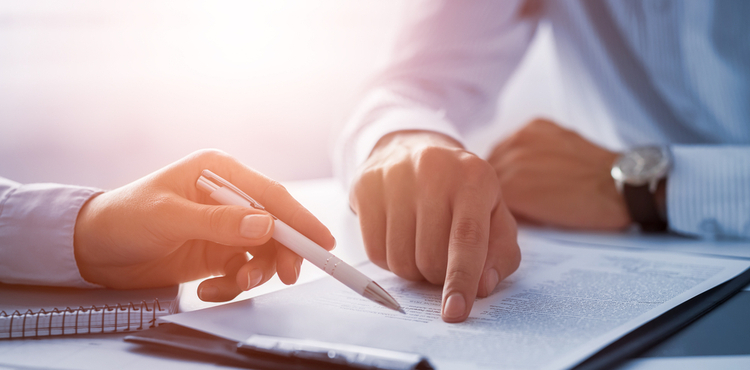 You've just finished discussing an IT project with a potential client. You know exactly what you're responsible for, what you need to deliver, and how you're going to do it. You've asked every question you can think of and the client's given you a clear answer for each one. The excitement in the room is palpable. You are, without a doubt, 100% ready to get to work.
But hang on one second. Did either of you sign a contract?
In IT project management, the contract is the most important document you'll handle. If you're not using one, it's time to start.
How contracts help manage IT risk and E&O lawsuits
You can have crystal-clear communication with your client from start to finish, but without a contract, who's to say you actually did what you were supposed to?
A contract is, by definition, a written agreement between two or more parties. It serves as a record of everything that was communicated to you at the start. If a project is finished without a hitch, you may never take a second glance at your contract. But the moment a complaint pops up, you'll be glad to have a record you can point to.
In fact, a well-written contract may even prevent you from being sued in certain situations. If a client isn't happy with your work – whether it's your fault or not – they could file a lawsuit alleging you provided shoddy services or breached your contract. This is something errors and omissions insurance can cover, but if you have a contract in place that contradicts the client's claims, they may be less inclined to move forward with the suit.
When taking on any project, a strong contract (combined with supporting records of client communications and work procedures) can reduce the chance of a lawsuit from the jump. In short, it's a quick way to better protect yourself and your business.
What should IT project managers include in contracts?
Having a contract is one thing, but knowing what to include in it is another. Attorney Nina Kaufman is a business law expert and runs the website Ask the Business Lawyer. Here's her take on what every client contract should include:
A clear sense of the parties' roles, responsibilities, and deliverables
MONEY! Specifically, when you get paid and how much
Intellectual property of the deliverables. What does the client actually own going forward?
An exit process for unraveling the relationship if a party wants to end the agreement early
Those are the basics, but knowing how to write these provisions in a contract often requires some expertise. "Call me biased, but I think all contracts should be run by an attorney before signing," says Kaufman. "Project managers may not have had the background or training to anticipate the problems that can arise based on how provisions are written."
She advises against simply copying an agreement form from the internet or using the same contract as another company to save money. "You may not be able to evaluate whether there's anything in the agreement that will harm you or anything that's NOT in the agreement that could help you," says Kaufman. At the least, she says, "work with an attorney to create a template you can use that accurately reflects how you do business."
How many project managers are using contracts?
In a tech industry risk assessment, we found that a respectable 87% of Insureon's IT applicants use contracts. That's not too shabby. But there's room for improvement, especially in how those contracts are written, considering…
12% of these folks didn't include descriptions of their services in contracts.
13% didn't include language holding them harmless for a third party's actions.
34% didn't have limitation of liability clauses.
A contract is only as good as its provisions, after all. Strong clauses written to limit your liability and outline clear descriptions of your responsibilities can help prevent a complaint from becoming a lawsuit.
If you haven't already, consider consulting a lawyer to go over your contract templates and improve the legal language you use. That initial investment could pay off tremendously down the road.
Compare quotes from trusted carriers with Insureon
Complete Insureon's easy online application today to compare quotes for errors and omissions and other types of insurance from top-rated U.S. carriers. Once you find the right policy for your IT business, you can begin coverage in less than 24 hours.