5 kinds of lawsuits your technology errors and omissions insurance can cover
Your technology errors and omissions insurance policy can protect you from a lawsuit over the quality of your work, even when you're not at fault.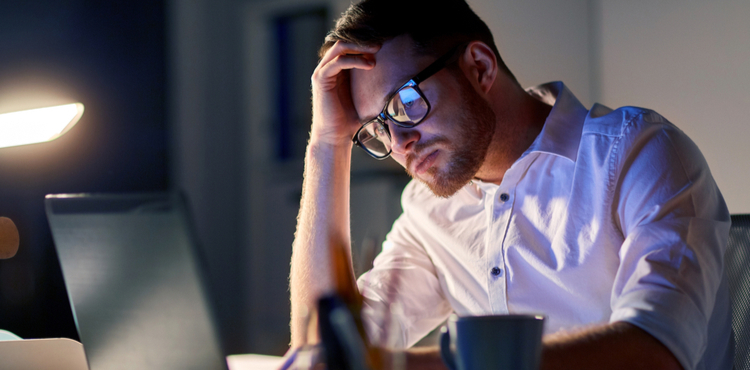 As an IT consultant or tech contractor, you're probably familiar with technology errors and omissions insurance (tech E&O). While this coverage is common, we find that it's helpful to review which lawsuits this policy may be able to cover.
Errors and omissions is often required by contracts. IT consultants will sign up for coverage, know the basics, but then forget about it. That's natural. But it's not a bad idea to have a refresher course to help you brush up on your IT insurance.
Let's take a quick look at what E&O coverage can include for independent contractors.
5 lawsuits technology E&O insurance may cover
The first fact to know about your errors and omissions insurance is that each insurer offers its own spin on coverage. One IT consultant's policy may not cover all the same things as another consultant's. Here are five lawsuits that may be covered by your E&O policy:
Clients' data breaches
Security incidents and data breaches may cause your clients to file a lawsuit over problems with your technology. Clients could pin the blame on you, citing improper network configuration, bad software recommendation, or other issues with your work.
Missed deadline
This is the most "old-fashioned" lawsuit on this list. Sometimes projects just spin out of control. Whether it's an unreliable subcontractor, a compatibility issue, or a computer virus, a client doesn't want excuses. If you miss a deadline, a client could sue. Learn how to avoid miscommunication in "6 client communication tips from top business consultants."
Scope creep
Disputes over the scope of a project are common. A client may think your project includes X, Y, Z, while you only think you're supposed to deliver X. And as projects go on, your client may add additional requirements. Be sure your contracts clearly outline what your work does and does not include.
Outages / problem with software performance
Tech doesn't always go as planned (e.g., data loss, problems with ERP, or cloud service outages during peak hours). If your IT solution hits a snag, a client could file an errors and omissions lawsuit against you.
Employee mistakes
Even if you don't have any employees, one of your client's employees could make a mistake (e.g., clicking on a phishing email, changing a security setting, or committing another blunder) that exposes your business to professional liability. Your clients may file a lawsuit over expensive tech problems caused by their employees.
Remember, one size does not fit all when it comes to insurance. These types of lawsuits may or may not be included in your coverage. It's important to check with your insurance agent about the inclusions and limitations of your errors and omissions policy.
Why even mistake-free consultants can be sued in an E&O lawsuit
If you've never been sued in an IT E&O lawsuit, you might fall into the trap of saying, "It won't happen to me." That kind of assumption is dangerous because it leaves you unprepared for the cost of an IT lawsuit.
Even if you do everything right, a client could have a problem with your work, leading to a dispute. And in any situation where you involve lawyers, things can get expensive quickly.
That's why technology errors and omissions insurance is so important. Even if you're not at fault, you may have coverage for unpredictable lawsuit costs.
If you have more questions about your E&O insurance, be sure to check out our errors and omissions insurance FAQs.
Compare quotes from trusted carriers with Insureon
Complete Insureon's easy online application today to compare insurance quotes from top-rated U.S. carriers. Once you find the right policy for your small business, you can begin coverage in less than 24 hours.