How to get new business with referrals
For many businesses, client referrals make up a large chunk of new business – and accounting is no different. Here are a few suggestions to attract new clients to your business through referrals.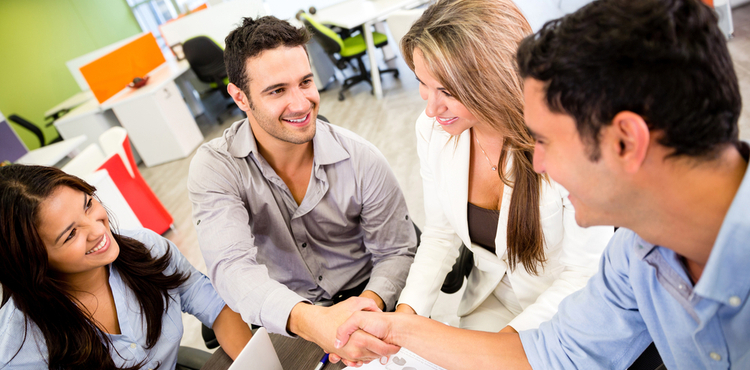 The biggest marketing mistake accountants make is not knowing how to properly market themselves. And with 65% of new business coming from referrals, it's imperative you refresh your skills and knowledge on the basics of referral marketing:
How to get more referrals
Be proactive. Having a satisfied client refer new clients to you is always an ego boost, especially when it comes as a surprise. But why wait and hope it happens on its own when you can simply ask clients to refer you to others? As soon as your services are complete, ask your clients if they were satisfied and tell them you'd appreciate if they would recommend your business to their friends, family, and business peers. If you promote your business on social media, ask the client to put a good word for you on your Facebook page and endorse or recommend you on your LinkedIn page. Don't forget to use great comments as testimonials in your marketing materials (but be sure to get your clients' permission first).
Get specialized. If you specialize in helping clients in a specific industry, make sure you ask clients to spread the word at their next industry event. Give the clients lots of your business cards to pass on.
Repay the favor. Everyone appreciates a good referral, including your clients. Think about which clients you could refer to your contacts, and let the person know you'd love to help market each other's businesses. Leave great Yelp reviews, tweet about your new client, and endorse away on LinkedIn. You'll cultivate an even better relationship with your clients and it could turn into referral business for both of you.
Stay top of mind. You may only see certain clients on an annual or semi-annual basis, but you can still use marketing tactics in between so satisfied clients don't forget you. Collect email addresses and start an e-newsletter. Tweet advice your followers can share with their friends. Send them links to articles you think they'll find interesting.
Make it worthwhile. Offer a discount for referrals that lead to new business or send a thank you with a gift card letting the client know you appreciate their spreading the word.
Compare quotes from trusted carriers with Insureon
Complete Insureon's easy online application today to compare insurance quotes from top-rated U.S. carriers. Once you find the right policy for your small business, you can begin coverage in less than 24 hours.
Rieva Lesonsky is CEO of GrowBiz Media, a media and custom content company focusing on small business and entrepreneurship. Email Rieva at rieva@smallbizdaily.com or visit her website, SmallBizDaily.com, to get the scoop on business trends and sign up for her free TrendCast reports.