How to start a marketing consulting business
A marketing consultant can help businesses improve branding and develop strategies to better reach customers.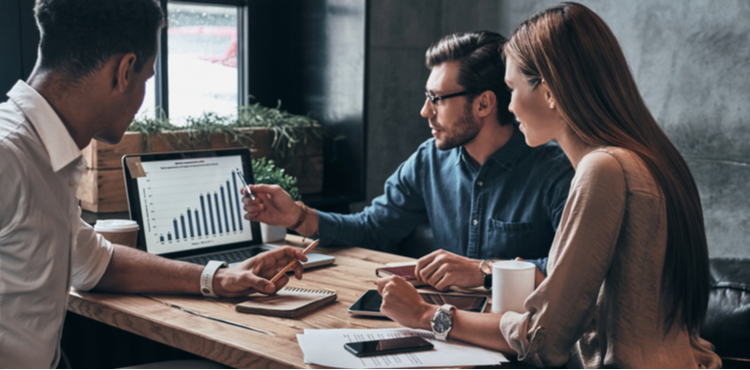 Becoming a marketing consultant can be incredibly rewarding and potentially lucrative for marketers that are interested in starting their own business.
A marketing consultant has a deep understanding of customer motivation, and can develop strategies to help businesses improve branding and better reach consumers. If that sounds like you, then it might be time to start exploring your options. Use this list to learn how to become a digital marketing consultant, successfully grow your business, and protect yourself with the right marketing consultant insurance.
1. Determine your niche
When you first start out, it's tempting to try to be everything for everyone, but you'll quickly find that doing so is a mistake. To stand out from the competition, you'll need to highlight your particular strengths and marketing skill set.
Before looking for new clients, you'll need to determine your niche. Do you want to specialize in marketing automation, conversion optimization, brand marketing, or media? With a little research, you can understand your target clients and the skills they seek in a consultant.
2. Learn marketing best practices
Digital marketing is continually evolving. While it's impossible to stay on top of every trend, you should have an understanding of the strategies that will best build your client's brand. That might mean anything from learning the basics of search engine optimization (SEO) to understanding the latest customer-relationship management (CRM) technologies. The best marketing consultants are constantly doing research and learning new skills so that they can help their clients stay up to date with the latest trends.
Compare consultant insurance quotes from top U.S. carriers
3. Build your portfolio
Before potential clients decide to hire you, they'll want to see examples of your past work. If you are starting your career, you might not have a lot of formal, paid examples. If that's the case, include samples of any marketing work you've done on a volunteer basis, or for friends and family.
If you don't have any samples, create mock-ups. For example, you could design a marketing campaign for an imaginary business that is relevant to real-life clients you are pursuing.
4. Set your rate
A full-time salary and an hourly or contract project rate are vastly different. When you set your rate, you'll need to consider the costs of running a business, including taxes, insurance, and your healthcare expenses.
You'll also want to factor in a margin of error that will help you reach your salary goals. Remember, charging higher prices will typically bring in higher quality clients, while underpricing your work could hurt you in the long run.
You may also like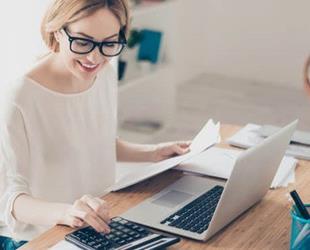 5. Grow your client base
It's one thing to get your marketing consulting business off the ground, but if you want your business to succeed in the long run, you'll need to build your network. Networking can be done both online and in person; the best approach makes use of both methods.
A robust online presence is key to growing your business. Use social media platforms such as LinkedIn, Twitter, and Facebook to promote your services and gain customer insights. Write blog posts that link back to your social media accounts to raise your profile and connect with potential clients.
In addition, you'll want to build a website that shows off your portfolio. Include positive client testimonials to increase your chances of getting new clients.
Conferences and startup events provide more opportunities to expand your network. Volunteering to be a speaker at an industry event can raise your visibility among peers and potential clients.
You may also like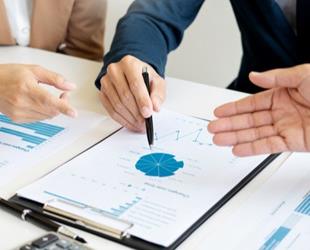 6. Protect your business with insurance
Before you sign your first contract with a client, make sure you have adequate insurance to protect your business. For marketing consultants, there are several options to consider:
General liability insurance is typically the first policy that marketing consultants purchase. Whether you work at home or rent office space, this insurance will cover customer injuries or damages to a client's property at your business. Many commercial leases require this policy.
Professional liability insurance, also called errors and omissions (E&O) insurance, protects marketing consultants from lawsuits related to work mistakes, including unintentional errors. More prominent business clients will likely require you to have this policy in place before signing a contract.
If you're looking to save money on your marketing consultant insurance, a business owner's policy (BOP) combines general liability insurance with commercial property insurance, generally at a cheaper rate than if you were to purchase the policies separately. This policy will protect you against third-party liability claims as well as from unexpected damages to your business property.
You may also like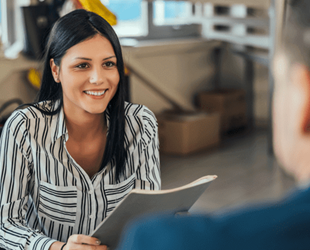 Compare quotes from trusted carriers with Insureon
Complete Insureon's easy online application today to compare insurance quotes from top-rated U.S. carriers. Once you find the right policy for your consulting business, you can begin coverage in less than 24 hours.