Errors and omissions lawsuit tips for real estate professionals
If a client perceives that your professional services led to financial loss, you may be held liable.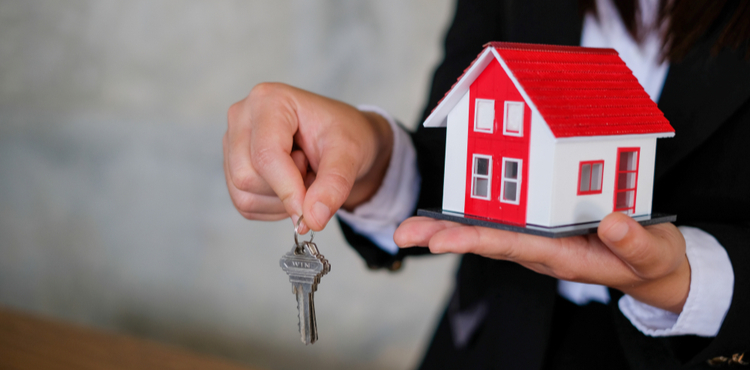 Real estate and title business owners are especially susceptible to professional liability (errors and omissions) lawsuits because they handle expensive property transactions. Because there are thousands of ways a real estate transaction can go awry, there are also limitless possibilities for bringing a lawsuit against your small business.
You could be sued if:
A disgruntled buyer gets buyer's remorse and alleges you didn't act in their best interests.
Your advice fails to meet a client's expectations.
You fail to document decisions or actions.
A client alleges you didn't tell them about water damage in the house and tries to recover the cost of mold remediation from you.
You don't have to actually make a mistake to be sued for professional liability, either. So long as the client perceives that your services led to financial losses, they could bring a lawsuit against you.
Keep reading for tips on how to recognize the events that can lead to E&O lawsuits and how you can manage your professional liability risks.
Reasons why real estate and title brokers are sued
What can put your real estate or title brokering business at the center of a million-dollar lawsuit? Here are some common triggers for E&O claims:
Misrepresentation of the property condition, boundaries, or size
Nondisclosure
Failure to verify information given by the seller to the buyer
Undisclosed or undetected water damage, infestation, or sewage or septic problem
Errors in the home inspection (the inspector failed to note cracks in the foundation, a leaky roof, etc.)
Violations of your state's real estate regulations (such as fair housing rules)
Error in zoning interpretation
Error in comparative market research report
Inaccurate appraisal
Inadvertently offering bad or inaccurate advice
Bank mortgage error
Breach of confidentiality
So say, for example, a homebuyer alleges that your MLS listing embellished the property's features. Because it is your responsibility when showing a house to explain the features of the property, the buyer sues your real estate business, claiming that you misrepresented the house.
How to manage real estate professional liability risks
Keep those common errors and omissions triggers at bay with a thorough risk management plan. This might include:
Creating universal standard procedures
Be sure to treat all clients equally, regardless of their spending abilities. You should always keep up to date on fair housing laws so you don't accidentally make a mistake when helping someone buy or sell a home.
Documenting client communications
When you are sued for professional liability, you will need records to prove your business isn't liable for negligence or other wrongdoing. Be sure to document and properly store all client communications, but especially any challenges that arose during the process.
Being careful when choosing inspectors on behalf of your clients
Let's say you facilitate the sale of a newly constructed home. After closing, the buyer discovered water intrusion defects on the property. However, the inspector you hired didn't make note of any of these alleged defects. That's why the buyer decides to sue you: because it was your responsibility to select an inspector who specializes in roofing and foundations. To avoid this scenario, be sure to vet your specialists based on their reputation, expertise, and references.
Not offering advice outside your realm of expertise
Buyers rely on your expertise to guide their purchasing decisions. So if you encounter a situation where you're not sure what the correct answer may be, avoid offering an opinion. Instead, refer your client to someone who can offer the advice they're looking for.
Not misrepresenting or exaggerating a property's features
Always verify the information you receive from a seller before you inform the buyer. If you accidentally repeat a seller's exaggerated claims about the property, you could be sued for someone's oversights (or outright deceptions). Say, for example, a seller claims the property is 1,582 square feet, and you list the property as such. If the property turns out to be only 1,282 square feet, the buyer could sue for the diminished value of the property based on the square footage discrepancy.
Disclosing flaws in the property
To avoid being sued for negligence and breaching fiduciary duty, be sure you disclose a property's flaws before a sale ever takes place. Let's say you are a real estate agent representing sellers in the sale of their residential property. If undisclosed flaws are discovered after closing, the buyer could try to recover current and future repair costs from your small business.
Keeping your promises
Never make a promise you can't keep, lest you want to risk a lawsuit. This means never promising that a property could be bought or sold for a certain price or preemptively saying a seller will pay for closing costs when you are still waiting on confirmation.
Making your deadlines
A real estate transaction is punctuated with deadlines to ensure a smooth sale. To ensure you aren't the reason for any delays, be sure to submit paperwork by the stated due date to avoid unexpected cancelled agreements.
How professional liability / E&O insurance saves your real estate business millions
In a California lawsuit (Smith v. DiNapoli), a dual real estate agent (someone who represents both the buyer and the seller) facilitated the sale of high-end subdivision property to a buyer. The agent made an error while preparing the contract, leaving out the provision that the seller would be paid additional compensation once the lot split was approved. The seller sued the agent and was awarded almost $1 million.
Make sure a client's dissatisfaction isn't the downfall of your small real estate or title business. Instead, implement a thorough risk management plan, and be sure to purchase professional liability / errors and omissions insurance as a fail-safe when your prevention efforts simply aren't enough.
A E&O policy offers your real estate brokerage business coverage for:
Legal defense costs
Damages payable to clients because of problems with your work or advice
Third-party discrimination
Punitive damages
Joint ventures as insureds
Final adjudication language for fraud claims
Spousal liability
Personal injury offenses
Bilateral extended reporting period
Duty to defend (i.e., your provider orchestrates your business's defense for you)
You may also like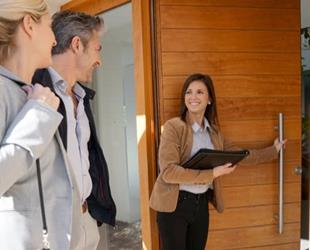 Real estate risk management: How to avoid common threats
A real estate risk management plan can help avoid common risks by lining out industry best practices, such as keeping open houses safe, being transparent with clients, and staying up to date on market conditions.
Go to article
Compare quotes from trusted carriers with Insureon
Complete Insureon's easy online application today to compare quotes from top-rated U.S. carriers for E&O and other types of business insurance. Once you find the right policy for your small business, you can begin coverage in less than 24 hours.