What you should know about nonprofit risk management
From managing funds to dealing with injured volunteers, nonprofit risk management presents unique challenges.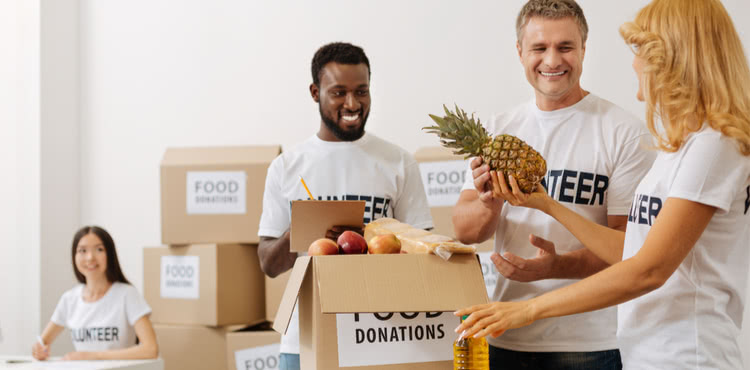 Nonprofits can become so dedicated to advancing their mission that they overlook risks that could eventually compromise their organization. A successful nonprofit risk management strategy involves addressing finances, potential injuries, and data security. It takes a little extra effort to manage these potential issues, but it will go a long way in ensuring that your organization avoids problems that can distract you.
When developing a nonprofit risk management plan, organizations should think about the following issues.
Funding shortages
Many nonprofits operate on tight budgets and are primarily funded by donations, so keeping enough money in the bank is critical. To keep your organization's finances in good health, create a budget that factors in overhead costs such as rent and utilities, plus any salaries or stipends you pay employees.
If you aren't bringing in enough funding to help advance your cause, determine where you can streamline operations or find a business consultant who will offer free advice.
Fundraising is a never-ending job, so consider inexpensive ways to promote your nonprofit and solicit donations. If you don't already have a website, annual hosting plans at services such as WordPress or Wix are affordable even on a small budget. While these services provide tools for building websites, you can perhaps find a generous web designer to help you pro bono.
Creating profiles for your organization on various social media platforms is free and allows you to expand your reach when promoting events and doing community outreach. And there's no substitute for making personal connections by networking at events related to your nonprofit's mission.
The last thing a nonprofit wants is to spend precious financial resources on an expensive lawsuit, so be sure to protect yourself by purchasing nonprofit business insurance. If you have employees, most states will require you to carry workers' compensation insurance.
Compare nonprofit insurance quotes online today
Injuries to visitors, staff, and volunteers
Nonprofits can be held liable if visitors or employees suffer an injury at their office. They also frequently work with volunteers and hold fundraising events, which creates additional exposure to risks.
Events that draw large crowds bring an inherently higher level of visitor injury risk, particularly if you serve alcohol. As part of any nonprofit risk management strategy, your organization should purchase general liability insurance to cover visitor injuries and protect against lawsuits. You may also want to carry special event insurance and liquor liability insurance.
Volunteers who sustain injuries on the job present another unique challenge when addressing nonprofit risk management. Not all general liability policies cover volunteer injuries, so check to see if yours does. If it doesn't, talk to your insurance agent about adding volunteer coverage and how to adjust it to your organization's specific needs. Injured volunteers may not be eligible to collect benefits from your workers' comp policy, so check your state's laws.
Donor data breaches
Maintaining an excellent relationship with your donors is key to your success. A data breach that exposes their personal and financial details can be a disaster.
If your nonprofit accepts donations online, you can try to find a cybersecurity consultant to help you safeguard your systems for free or for a small charge. Nonprofit risk management plans should perhaps include cyber insurance, which can help pay for the costs of notifying compromised donors of data breaches and providing them with credit-monitoring services. These policies also cover court costs related to any lawsuits that stem from data breaches.
Compare nonprofit insurance quotes from trusted carriers with Insureon
To protect your nonprofit's interests, complete Insureon's easy online application today to compare insurance quotes from top-rated U.S. carriers. Once you find the right policy for your retail business, you can begin coverage in less than 24 hours.