6 tips for paying down business debt
Whether they've been in business for a day or ten years, many business owners struggle to pay off their debt. If this sounds like you, check out these six tips for paying down business debt.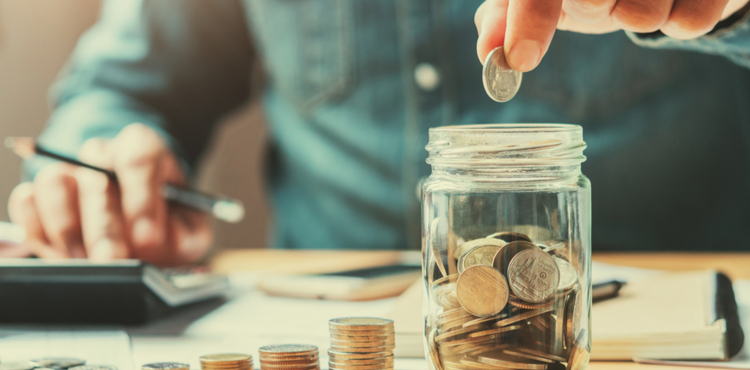 Your business can drown in debt. It happens to a lot of business owners each month.
For instance, 2017 wasn't a good year for many retailers. Radio Shack, Toys R Us, and H. H. Gregg are among those that filed for bankruptcy protection.
Debt can get overwhelming. But there are ways you can control and even eliminate debt. Here are some useful tips and approaches to pay down business debt.
1. Assess your debt
The first thing you should do is write out all your debt. Get a clear picture of how much debt you have and your ability to pay it off. Calculate your debt-to-income ratio, which will show you if you have enough working capital to continue servicing the debt.
Once you know where you stand, you can make a plan to keep yourself from being overwhelmed by debt. Conventional wisdom says to pay off the most expensive debt first (or the one that is costing you the most in interest and fees). No matter how you choose to attack the debt, make sure to make timely payments on each account.
2. Reduce unnecessary expenses
Ken Thomson, cofounder of Biz911, a small business debt management firm, recommends first identifying the parts of your business that got your company into debt. Then, make them more efficient and eliminate unnecessary parts.
For example, perhaps you're spending too much on office space and can downsize or allow some employees to work remotely. Maybe you're forked over too much cash on advertising and not taking advantage of cheaper marketing channels like social media and blogging.
Or, it could be that you spent too much on equipment (sell some off!). You can even save on supplies by negotiating lower prices with vendors.
3. Formulate a better budget
It can be difficult to run your business and focus on budgeting. But you must know how to spend responsibly. That means having a budget for every business function—and sticking to it. This is the key to keeping debt in control.
A simple solution for your company may be to employ a proven budgeting method. Zero-based budgeting guarantees your expenses are justified each accounting period through a clean-sheet approach. In its simplest terms, zero-based budgeting means that income minus expenses must equal zero at the end of the period.
If you spend and pay down debt as stipulated by the budget, and income comes in as expected, you should be at zero at the end of the accounting period. If you have more leftover profits than originally calculated, use that cash to pay off more debt and/or fund business expansion.
4. Utilize tools and resources
In today's world, you can automate much of your expense tracking and budgeting. With accounting software like QuickBooks, you can quickly make a budget that allows you to spend wisely and have more cash to pay off debt.
Beyond cloud-based software and other technologies, take advantage of educational resources. It's easier to manage your company's money and reduce debt when you understand how money is circulating in and out of your business. Free resources like the SCORE Association, can get connected a local business mentor and attend online workshops.
5. Negotiate with lenders and creditors
In addition to reducing expenses and attempting to increase revenue, find ways to make your debt cheaper. You could try the following:
Loan consolidation
A lender may be willing to consolidate your debt into a long-term loan package. Consolidating your loans will offer you manageable monthly payments and more time to repay everything.
Lowering interest rates
Obviously, you can't just tell lenders to lower rates. But if you've been making consistent monthly payments on an installment loan and your business is doing okay, they may be willing to give you a better rate. For business credit card debt, you could move balances to new credit cards that offer 0% intro APR or free balance transfers (these do exist!).
Hardship program enrollment
A hardship program offers your business a longer time to repay debt and lower interest rates. To be approved, creditors want to see financial statements and tax returns from your business. You must prove your company needs better rates and terms and more time in order to successfully clear the debt.
Another option you have is to hire a debt restructuring firm to negotiate on your behalf. Such professionals can help your business extend or change existing credit agreements so you have more time and/or lower payments.
6. Increase revenue
Arguably the best way out of debt is to earn more money for your business. It could be as simple as raising (or lowering) your prices, upselling customers, and selling surpluses. You should also optimize inventory and focus more on what's selling (and less on what isn't). Marketing services and goods to new markets may also be lucrative.
You could even change the way you market your business online. For example, JetBlue sends automated emails to visitors who leave the site before purchasing a flight. These remarketing emails achieve 1,640 percent more revenue-per-email than promotional emails because they're targeting customers who want a specific service.
Getting out of debt successfully
Know that filing for bankruptcy is a last resort. The good news is that, by attacking your debt as soon as possible, you have a great chance to break free. Just be disciplined, resourceful, and explore all the solutions you have. You can get your business out of debt and on the road to success.
Compare quotes from trusted carriers with Insureon
Complete Insureon's easy online application today to compare insurance quotes from top-rated U.S. carriers. Once you find the right policy for your small business, you can begin coverage in less than 24 hours.
Meredith Wood is the Editor-in-Chief and VP of Marketing at Fundera, a marketplace for small business financial solutions. Specializing in financial advice for small business owners, Meredith is a current and past contributor to Yahoo!, Amex OPEN Forum, Fox Business, MyCorporation, SCORE, AllBusiness and more.