Survey: Reputation, cyber, and third-party liability keep business leaders up at night
Top concerns for business owners today include managing their reputation, preventing data breaches, and limiting third-party liability. Learn how to mitigate risks as a business owner.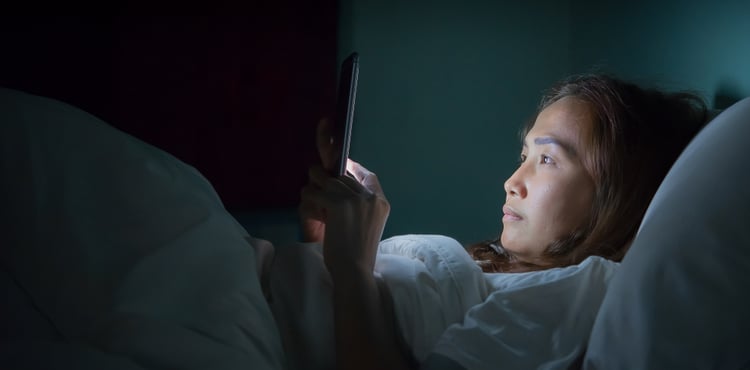 For small business owners, there's no shortage of worries to keep them from sleep. Gone are the nights of counting sheep, replaced by counting dollars and cents or running through tomorrow's to-do list.
Budgets and housekeeping aren't the only items on the collective business mind these days. The Aon Global Risk Management Survey [PDF] shows that business leaders' concerns have shifted in the last year. Notably:
Reputation damage is now the top risk.
Cyber risk broke the top 10 concerns.
Professional and general liability risk also made the top 10.
Let's get a better look at these exposures and what small business owners can do to mitigate them.
Reputation damage
It's no wonder brand / reputation damage is at the forefront of business owners' minds. Thanks to the rise of social media marketing, your brand is as good as your bond. One miscalculated post or joke and your business could feel the hot torch of the internet's ire and lose followers and customers in the process.
Plus, if your business is accused of defamation (for example, publishing a libelous comment about a competitor on Yelp!), you could be sued over it. Though these types of lawsuits aren't terribly common (they account for less than 5% of general liability claims), they still cost a significant amount to resolve – an average of $50,000. In other words, it pays to keep an eye on your business's brand.
Here are some ways to make sure a social media mistake doesn't tarnish the name you've worked so hard to establish:
Create a social media policy. This policy should explain advertising injury risks to social media managers so they don't accidentally infringe on copyrights or post defamatory statements. It should also outline what types of content you want associated with your brand. For more tips, read "Small businesses: create a social media policy that works."
Make customer service a priority. Your business's followers and fans want to engage online, so make sure their questions and concerns don't go unanswered. Keep the lines of communication open and respond promptly, especially if a fan raises a complaint.
Carry general liability insurance. If you do find your business named in an advertising injury lawsuit, this policy can offer coverage for legal defense fees.
Remember, managing risks is an important part of maintaining your business's good reputation. The goal is to curb problems before they start.
Cyber risk
Cyber risks can be wily to manage because they are different for every business. For example, a store owner must contend with point-of-sale system vulnerabilities, while a healthcare business must comply with HIPAA security standards. But with data breaches making headlines on a near weekly basis, business owners are wise to stay on top of their cybersecurity risks.
You can start by:
Training your employees on common security threats (e.g., phishing emails)
Updating your software
Changing passwords regularly
Carrying cyber liability insurance in case your preemptive measures aren't enough
If you're like 98% of small business owners, you probably don't have cyber liability coverage. It's a relatively new product, and plenty of insurance companies are still finalizing the details of the policy. However, it offers essential data breach recovery funds, which may help you pay for notifying affected parties, repairing your IT, and rebuilding your brand after an attack.
Third-party liability
These risks are especially unavoidable and unpredictable because they stem from the clients and visitors your business interacts with. For example:
Every business has some measure of general liability. These are the risks that involve third-party bodily injuries, property damage, or advertising injuries. Anyone who doesn't work for your business can file this type of claim. So if a customer slips and falls on your premises, you can be held accountable for their medical expenses and other damages. (Good thing general liability insurance can cover these instances!)
Most businesses have professional liability, too. If you offer professional services, you could be sued over the quality of your work or breach of contract. Professional liability insurance can offer coverage for legal fees in these situations.
Perhaps the scariest thing about these risks is you never know when a person will sue. Some people slip and fall on commercial property and simply walk away. Others may not be so forgiving. The same goes for professional liability exposures – you never know when a disgruntled client may become a plaintiff.
Compare quotes from trusted carriers with Insureon
Complete Insureon's easy online application today to compare quotes for general liability and other kinds of insurance from top-rated U.S. carriers. Once you find the right policy, you can begin coverage in less than 24 hours.