Small business spotlight: Spring cleaning with Chaos to Order
Monica Friel is president and founder of Chaos to Order. With over 25 years of experience, Chaos to Order has a team of trained professionals that helps clients with innovative solutions to become and stay organized.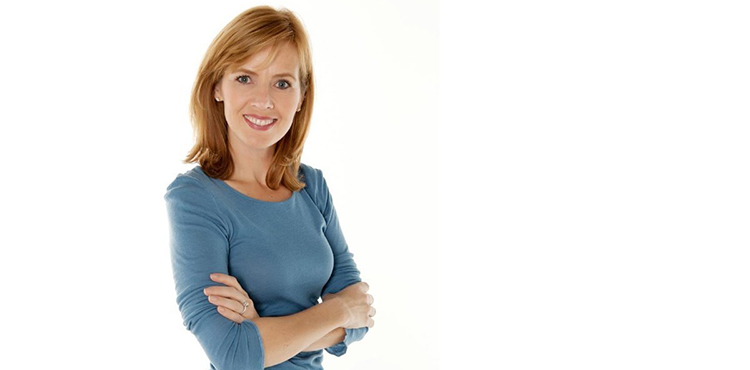 We talked with Monica Friel about Chaos to Order's mission to help its clients organize the clutter in their lives. Learn how small business owners can benefit from a tidy workspace to save time and boost productivity.
When did Chaos to Order get its start?
I've been organizing since I can remember. I've always had a passion for neatness, simplification, and maximizing space.
I started Chaos to Order in 1990 as a one-woman business after friends and family members continued to ask me to help them tidy spaces. It was a long shot to start something so unusual at the time, but I was committed to helping people get organized and simplify their lives.
Today, we have 11 professional organizers that specialize in various areas and they all work different schedules as needed. We also have an office manager – we call her the "organizer of organizers" – and she communicates with clients and coordinates our schedules.
Where did you recognize the need for these services?
I see so many people struggle with having too much stuff. I knew there was a way to simplify things. Our typical client is a busy homeowner who values their time and needs direction on how to pare down and organize.
We see plenty of messy desks and overflowing closets. We also help people unpack and organize when they move, helping them get everything into place.
What sets you apart from companies with a similar mission?
Our history in the industry sets us apart, along with our staff of expert organizers who specialize in different things. We would send a different person to organize a closet than we would to optimize digital files and office systems.
This year we also launched the Be Organized Box, which brings the tips, tools, and teaching of Chaos to Order's expert organizers to clients in a refreshingly new way. We can't get everywhere to work one-on-one with folks. We feel like these boxes let us help people in different areas. There's a Spring Clean Box that includes everything from a thorough checklist to best recommendations for hangers. It also gives access to exclusive online content on innovative ways to get organized.
Why does the arrival of spring inspire people to clean?
We always see an uptick in appointments as the spring comes. People are ready to refresh their space and getting it organized is a great way to do it.
What is the biggest benefit of a clean and organized space?
An organized home or office means that you can find what you need quickly and efficiently. It is also calming to have an environment that is peaceful and organized and not filled with clutter.
Are there health and productivity benefits?
Yes! It reduces stress levels, and that is certainly a health benefit. Of course, clean and tidy spaces also increase productivity because you can find what you're looking for more quickly. The process of going through and organizing your things also gives you a mental inventory of what you have, which can help save costs from over-purchasing.
What's the biggest mistake people make when tidying up a space?
Not finishing each task completely. People get distracted quickly and leave things unfinished. Clutter consists of things people haven't made clear decisions about – that's why it's still sitting in the corner in limbo.
Instead of looking at the big picture, you may want to start small in one little corner and make decisions about one item at a time. Looking around at how much you may have to do will only slow you down.
What's the most rewarding part of your work?
Seeing clients make real changes in the way they approach their stuff and how they use their space thrills me. My office manager's favorite part of her job is following up with clients and hearing them gush about how much they love their new space. It is always a joy for me to bring someone to that place!
Spring cleaning tips from Chaos to Order
Give yourself time. Are you always running from one activity to another? Add some space in your life to regroup and relax. Padding the time will allow you to be more productive and more creative.
Eliminate the excess. Clear out the old to allow room for the new. Make time to go through what you no longer need and free yourself from clutter.
Write it down. You're more likely to achieve a goal if you write it down. Create a plan to get there and follow through one step at a time.
Fully finish. Putting every little thing back into place after each use is the key to staying organized. The old saying "Finish one job before you start another" rings very true when it comes to organization.
Compare quotes from trusted carriers with Insureon
Complete Insureon's easy online application today to compare insurance quotes from top-rated U.S. carriers. Once you find the right policy for your small business, you can begin coverage in less than 24 hours.