Small business spotlight: Getting organized with HAUTEheadquarters
The owner of HAUTEheadquarters shares suggestions for small business owners to help them tame clutter, get organized, and save time and money.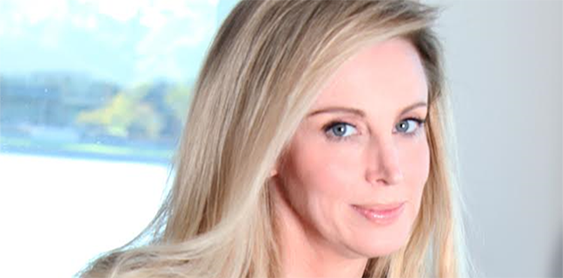 We talked with Nicola Ford of HAUTEheadquarters, an online jewelry and accessories retailer, about her company's efforts to get organized and streamline its business practices. She shares her tips on decluttering a small business to save time and money.
Tell us a bit about yourself. What's your background?
After studying in France and then graduating from the University of Alabama with a degree in international business, I set my sights on the world of e-commerce.
My love of fine jewelry ultimately led to my introduction to fashion jewelry, which I felt was more accessible to everyone. My newfound passion for designer jewelry resulted in the launch of HAUTEheadquarters.com in 2012, where I exclusively edit an extraordinary compilation of faux and fine designer jewelry available to women of all walks of life and budgets.
Where did you recognize the need for this type of jewelry-buying process?
HAUTEheadquarters.com started just over three and half years ago. I recognized a need in the market after doing jewelry styling. A lot of people began asking me where I was getting the jewelry and wanted to buy it. There was a demand for fashion jewelry that was not junk. I gathered independent lines like Kenneth Jay Lane, Elizabeth Cole, Marcia Moran, and other high-quality costume jewelry brands that didn't have a significant online presence.
What motivated you to get the business organized?
I said "enough is enough," and decided it was time to get organized when we began re-ordering things we had in stock – mainly shipping and packaging supplies – which ends up costing us money. Also, we have a small office space, and keeping all the look books and printed line sheet materials just became too much. We wanted an organized, chic, and clean space, and we felt overwhelmed with clutter and paper!
How was your business organized before you decluttered?
Our jewelry samples that go out for press requests were a disaster. We kept up with tracking who had them and who returned them, but they had become a bit jumbled up in drawers with no real categorization. The supply closet was a mess of boxes compiled into small sections, but there was no inventory control. We knew we had supplies, but we didn't have a count on them or a method set up for reordering.
What approach did you take to getting organized?
We trashed all the extra paper, catalogs, and line books that had expired. We scanned anything else we needed and recycled all the old paper. Next, we counted all the boxes and supplies and made a database that kept track of the count and what needed to be restocked.
Our jewelry inventory was already organized, but we tackled the samples and organized them by color, style, and vendor. It is essential as the brand grows to have a system in place to keep track of sample merchandise. Otherwise, we lose pieces and opportunities to garner press for those items.
How long did the entire process take?
The task seemed daunting, but once we got the ball rolling, it took about three days total to finish. The more we cleaned and organized, the more accomplished we began to feel and we got excited about the prospect of knowing where everything was!
How did organizing benefit your business?
We know the exact amount of items what we have, what we don't, and what we need! Ultimately, this saves us time and money and reduces waste. This leaves us with more money that we need for other aspects of the business.
Now that we have a structured organizational system in place, it is not as hard as I assumed it would be to maintain the current level of organization. Everything is flowing at a much smoother pace, and we are much more efficient.
Do you think you'll be able to maintain your current level of organization?
I cannot imagine going back to being as disorganized again. I truly believe I can maintain this organization, and I am now working on organizing my personal life as well.
Tips from HAUTEheadquarters on organizing your business
Just do it
Don't make excuses. Commit to getting organized and follow through.
Don't put it off
The longer you wait, the more difficult it may be to clear the clutter.
Take a deep breath
Though it may seem overwhelming, once you get your business organized, you will be thrilled with the result – as well as the money and time you'll save.
Compare quotes from trusted carriers with Insureon
Complete Insureon's easy online application today to compare insurance quotes from top-rated U.S. carriers. Once you find the right policy for your small business, you can begin coverage in less than 24 hours.