Should your small business use crowdfunding?​
Crowdfunding is a great option for startups who need to build both brand awareness and capital. The following tips can help you determine if your company should run a crowdfunding campaign.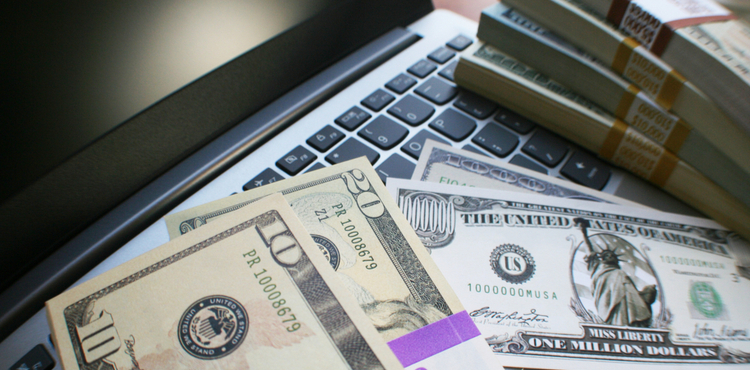 From Kickstarter to Indiegogo, it seems as though everyone is raising money through a crowdfunding platform these days – even small businesses. How does this process work for a business, exactly? Is it even a good idea to crowdfund a business or should entrepreneurs stick to traditional financial avenues, like venture capital or taking out loans, instead? Here's what you need to know if you want to crowdfund your startup.
Determine if you should choose rewards or equity crowdfunding
According to NerdWallet, crowdfunding comes in two different forms: rewards and equity. Kickstarter and Indiegogo are platforms that fall under the rewards umbrella. Anyone donating to the campaign will receive a gift, or reward, in return for their donation. The bigger the donation, the more upgraded and personalized the reward.
Imagine a baking blog starts crowdfunding in order to get off the ground. Donors who give $25 receive an eBook full of recipes, while donors giving $100 get a cupcake named after them in addition to the eBook. The incentives encourage donors to give a little more than they otherwise would. This helps the business get started and do so without taking on too much outside debt from loan providers or anyone else.
Equity crowdfunding is a little more serious. Instead of personalized presents, donors receive shares within the company for their financial contributions. This time, the baking blog is an actual bakery with a solid business plan that is on the fast track towards success. Equity crowdfunding donors are considered to be investors. They are investing in the future of your business which will, hopefully, be a strong return on investment in the long run. Keep in mind that equity crowdfunding campaigns can't be run on rewards platforms. You'll need to switch over to other sites, like CircleUp, that specialize in providing capital to early-stage brands.
Are there other funding options available for small businesses?
Crowdfunding isn't for every entrepreneur. Some may worry about giving away ownership of their business to unknown investors. Others may like the idea of rewards, but might not be sure if they have the capacity to give suitable gifts for generous donations. Still others might be concerned that their efforts to raise capital will end in failure. What if nobody donates to your campaign? How might that affect your business image?
Not to worry, other financing options exist. If you would rather not have outside investors involved or take on too many loans, you may decide to apply for a grant or use a personal credit card. You might even choose one of my favorite options: bootstrapping the business.
This basically means that you'll be spending your own savings to start and grow your business. You'll also budget carefully in order to avoid borrowing from outside resources. Speaking from experience as someone who did this with my own business, I can say bootstrapping is not an easy option. There might even be moments where penny-pinching becomes so painful you'll wish you had gotten a loan instead. However, bootstrapping is one of the most rewarding funding options because it allows you to own the business entirely. You paid your own way with what you had and don't owe anything because of it.
Compare quotes from trusted carriers with Insureon
Complete Insureon's easy online application today to compare insurance quotes from top-rated U.S. carriers. Once you find the right policy for your small business, you can begin coverage in less than 24 hours.
Deborah Sweeney is the CEO of MyCorporation.com. MyCorporation is a leader in online legal filing services for entrepreneurs and businesses, providing startup bundles that include corporation and LLC formation, registered agent, DBA, and trademark and copyright filing services. MyCorporation does all the work, making the business formation and maintenance quick and painless, so business owners can focus on what they do best.