Save your business $50,000 with general liability insurance
Reputational damage is the most expensive type of harm that can affect your small business. Luckily, general liability insurance can help.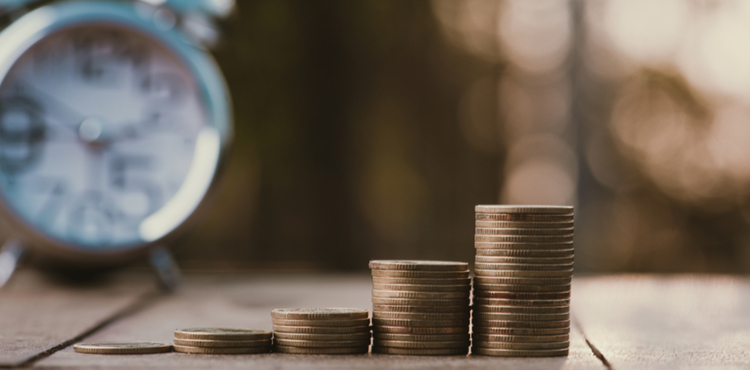 A study conducted by business insurance carrier The Hartford last year found that reputational damage is the most expensive type of harm that can happen to a small business, with an average price tag of $50,000 per incident. While that's alarmingly high for most business owners, it comes with two pieces of good(ish) news:
Fewer than 5% of small business insurance claims involve reputational harm.
In the event of a reputational harm incident, many business owners can make a claim on their general liability insurance and have the costs covered.
Here's a closer look at how small business owners can manage the risks associated with reputational harm.
What is reputational harm?
Reputational harm happens when someone's good name is damaged. For example: one used car dealership claims in a commercial that his competitor pours sawdust in the engine and runs the odometers backward with a power drill, à la Mr. Wormwood.
Obviously, such a ding to someone's name can translate to lost money if customers stay away because of the negative press. If that money loss spurs the harmed party to sue, it can become a problem for everyone involved.
How can small business insurance mitigate the damage from reputational harm?
Depending on your industry and the context of the claim against your business, three small business insurance policies may help cover your costs if you're sued for reputational harm:
General liability insurance: In most industries, general liability benefits can help if you're sued for libel, slander, or defamation. Specifically, they can pay for an attorney to defend you in court and even pay any settlement or judgment to resolve the issue. The exception is if you're a media company, in which case you'd likely require professional liability insurance for reputational harm claims.
Professional liability insurance: If a client suffers reputational harm because of mistakes or negligence in your professional work (e.g., publishing something if you're a media company), this policy may cover the cost to defend the resulting lawsuit.
Cyber liability insurance: If your business suffers a data breach, a cyber risk policy can help cover the costs of notifying affected customers, setting up credit monitoring, and paying state fines, if applicable. It can also help launch a public relations campaign to promote all the positive work you're doing to beef up security.
3 tips to avoid reputational damage claims
In the age of social media, it's easier than ever to inadvertently commit libel or slander – as soon as you post online, your words, images, or videos can have an impact well beyond your business. That's why the best prevention here is proceeding with caution.
According to James Goodnow, attorney at Lamber Goodnow Injury Law Team, "The overarching rule in this area is don't say any comments that you know aren't true. Hyperbole, exaggeration, and mischaracterization are the keys to ending up in court."
Goodnow specifically cautions against speaking too cavalierly about your competitors. Mischaracterizing a competitor is not only defamation, he says, "but also a civil claim called 'tortious interference with business relations' – meaning you have damaged a business relationship."
He also offers one more word of caution: beware of emotionally charged situations. "If a business feels attacked," he says, "it may mean it is more likely to speak with counsel and serve you with a lawsuit." Translation: keep your banter civil, and you're less likely to end up in court.
To summarize, Goodnow recommends that small businesses avoid reputational harm claims by:
Being honest
Never misrepresenting a competitor
Avoiding emotionally charged situations
Compare quotes from trusted carriers with Insureon
Complete Insureon's easy online application today to compare quotes for general liability and other types of insurance from top-rated U.S. carriers. Once you find the right policy for your small business, you can begin coverage in less than 24 hours.