What licenses are needed to start a landscaping business?
The licensing and insurance requirements for landscapers vary by state. Having the right insurance and licensing helps keep you financially protected and may be required for some jobs within the landscaping industry.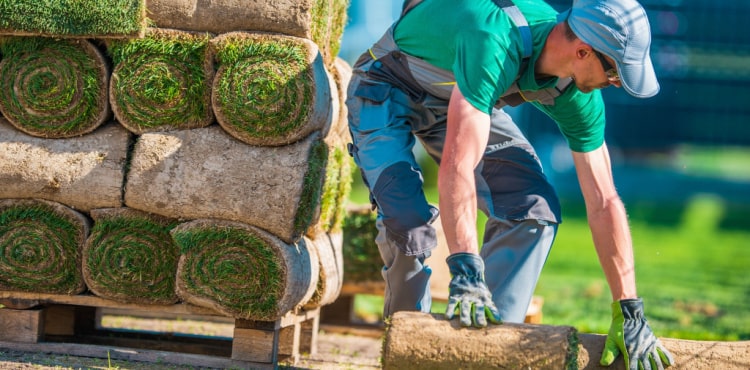 Landscapers perform a variety of tasks in their profession, such as building and maintaining landscapes in public or private gardens, grading land to prepare it for decorative improvements, and applying pesticides.
Having the right levels of insurance and bonding provides important financial protection for your business, and may be required for some jobs within the landscaping industry.
Do you need a license for landscaping?
There are 16 states that require a landscaping license. Even if one is not required in your state, you'll probably need a business license before you can work on landscaping jobs. You might also need a separate license to use pesticides as part of your landscaping work.
A landscaping license is usually required to install lawns and irrigation systems, and plant trees and shrubs. It may also be needed to install or maintain landscaping architecture, such as decks, patios, fences, retaining walls, and ornamental features such as pools and fountains.
In most states that require a landscaping license, general contractors can perform landscape work when building a new residential property. The landscaping must be limited in scope, such as planting trees in accordance with local building codes. Irrigation work is typically not allowed without a landscaping license.
Licensure might be needed for yourself, your business, and any employees working for you.
How do you get a landscaping license?
You may need more than one license before you can provide landscaping services, even if your state doesn't require a landscaping license.
You'll likely need a business license from your state and/or local government, and an Employer Identification Number (EIN), also known as a federal tax number. It's like a Social Security number for your business.
Before you can apply for a landscaping license, you usually need a combination of education and hands-on experience.
How much education and experience are required for a landscaping license?
For a landscaping license, you should have at least one year of hands-on experience, with written documentation providing proof of experience, such as a licensed contractor certifying that you have this experience.
A maximum of three years of experience can be gained from any combination of the following:
A Certificate of Completion of Apprenticeship from an accredited apprenticeship program, or a certified statement of union apprenticeship training
Official transcripts from an accredited college or university program in the field of landscape architecture, landscape horticulture, or a related field
You also must pass a certification exam that covers general landscaping knowledge, such as landscape design, fertilizers, tree planting, lawn care, and lawn mowing.
Some states provide test examples and study materials online, so check with your contractor's state licensing board or department of agriculture to get an idea of what to expect. The National Association of Landscape Professionals also has information on landscape and lawn care certification and certificate courses.
After successfully completing your test, you may have to undergo a background check before you submit your license application to your state licensing board, along with your license exam results and licensing fee. Make sure you include proof that you meet the experience requirements within the landscaping industry as part of your license application.
Requirements for education and experience may vary depending on location. For example, California requires all contractors to have four years of experience. This may include up to three years of technical training, an apprenticeship, or education in the classification for which you're seeking a license, such as studying to be a landscape architect or an arborist.
Compare landscaping business insurance quotes from top carriers
How do different states approach licensing for pesticides?
Depending on where your business is located, you might need a separate license or certification to buy and use pesticides.
Here's how a few different states handle their license requirements for pesticide use in landscaping.
California
Even if you're just occasionally applying pesticides as part of a landscaping and gardening business, California requires you to have a Qualified Applicator Certificate (QAC-Q). Your business itself must also obtain a license from the California Department of Pesticide Regulation.
Landscapers with a maintenance gardener QAC-Q certification are allowed the occasional use of general use pesticides. However they are not allowed to purchase, use, or supervise pesticides that are restricted for commercial use only.
California requires a landscaping contractor license to work on jobs worth $500 or more in labor and materials.
North Carolina
Anyone who applies pesticides for compensation in North Carolina must have a Commercial Ground Applicators license from the state.
It allows a licensee to apply restricted-use and state limited-use pesticides on someone else's property. A Public Ground Applicator license allows government employees to use pesticides as part of their jobs.
Each license specifies the categories that a licensee will operate in. Categories include:
Agriculture pest control affecting animals
Agriculture pest control affecting plants
Aquatic (pest control in and around water)
Forest
Ornamental and turf
Right-of-way (along highways, railroads, and utilities)
Seed treatment
Soil fumigation
Wood treatment
North Carolina requires a landscape contractor license to perform work valued at $30,000 or more.
Oregon
Oregon requires a pesticide applicator license for anyone who buys, applies, or supervises the use of restricted use pesticides.
A license is not required to apply general use pesticides with a hand sprayer as part of limited landscape maintenance work, if all of the following criteria are met:
The use of pesticides is not stated in advertisements or contracts.
Applications are to small residential plots (not commercial properties or schools).
No restricted use pesticides or machine-powered sprayers are used.
Each license is for a specific category of pesticide use, including:
Aerial applicator license
Commercial applicator license
Commercial operator license
Consultant license
Private applicator license
Public applicator license
Oregon requires all landscapers to have a license to do work valued at $1,000 or more. There are two landscaping licenses required: a Landscape Construction Professional License for individuals and a Landscape Contracting Business License for businesses.
You may also like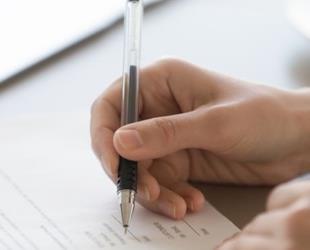 How to get a business license
Regardless of your type of work, you'll likely need a small business license from your state or local government in order to operate in your industry.
Go to article
What bonds and insurance coverage does a landscaping company need?
In many states, you'll have to obtain a surety bond before you start your landscaping business. A surety bond is a type of contract between your business, your clients, and an insurance company. It's a financial guarantee that the insurer will reimburse the client if you fail to deliver on contracted services. In the landscaping industry, it's commonly also referred to as a license bond because it is a bond that you need to have licensed.
You'll also need several types of insurance for your landscaping business:
General liability insurance
General liability insurance is often the first policy that a new business owner pursues. It insures against common business risks such as accidental damage to a client's property, customer injury, and advertising injury.
Business owner's policy (BOP)
A business owner's policy, or BOP, combines your general liability and commercial property coverage into one policy. It's usually less expensive than buying these coverages separately.
Commercial auto insurance
Commercial auto insurance covers your business-owned vehicles in case they're in an accident, stolen, or vandalized. This coverage is required in most states for businesses that own vehicles.
Contractor's tools and equipment insurance
Contractor's tools and equipment insurance covers the repair or replacement of your tools and equipment if they're lost, stolen, or damaged. It typically covers equipment that is less than five years old.
Workers' compensation insurance
Workers' compensation covers the cost of medical care and lost wages from work-related injuries and illnesses. Workers' comp is required in most states for businesses that have one or more employees.
Cyber liability insurance
Cyber liability insurance, also called cyber security insurance, protects small businesses from the high costs of a data breach or malicious software attack. It covers expenses such as customer notification, credit monitoring, legal fees, and fines.
Compare landscaping business insurance quotes from trusted carriers with Insureon
Complete Insureon's easy online application today to compare insurance quotes from top-rated U.S. carriers. You can also consult with an insurance agent on your landscaping business insurance needs. Once you find the right types of insurance for your small business, you can begin coverage in less than 24 hours.