General liability risks from social media
A social media mistake may be more than a misstep – it may be cause for a lawsuit. Follow these tips to learn how to avoid risks and potential pitfalls.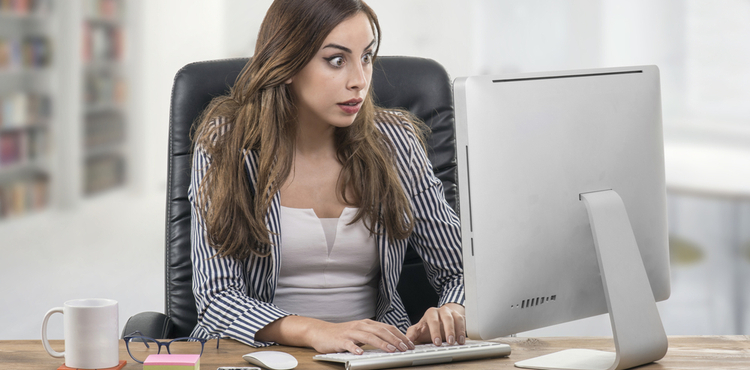 Like it or not, social media matters and its affects can be game-changing for the businesses that use it right. Case and point: remember when DiGiorno Pizza live-tweeted The Sound of Music? That was back in 2013, but still, the frozen-pizza company managed to drum up some serious goodwill for its timely quips.
By contrast, a social media gaffe can be downright painful, as exemplified by DiGiorno in 2014 when it inadvertently joined the #WhyIStayed domestic violence conversation on Twitter. The lesson: do your trending hashtag research before you tweet, unless you want your image to suffer.
But sometimes, a social media misstep is more than just a ding to your brand's reputation – some mistakes are lawsuits waiting to happen. For example, you can't:
Post copyrighted content without the copyright holder's permission
Publish content that defames another person or entity
Publish someone's words or likeness to endorse your business without their permission
Copy someone's advertising
These transgressions are often grouped together under the term "advertising injuries." And in the world of social media, they are all too easy to commit.
However, you can't simply delete the offending post and move on with your life. Oftentimes, social media advertising injuries lead to costly lawsuits. For example, last year, Courtney Love, the bad-girl rocker supreme, was sued by her lawyer who claimed Love's Twitter rants were defamatory.
So what can you do when you make a Twitter snafu? For starters, be sure your small business has general liability insurance – the only commercial policy that can protect you when you're sued over social media advertising mistakes.
Keeping your social media game on point
If you and your employees use social media often enough, mistakes can and will happen. But that doesn't mean you should simply throw your hands up and go home. Au contraire, friends: the potential for risk should inspire you to be prepared. Here are some tips for starting out:
Purchase a general liability insurance policy
For small-business owners, the necessity of this coverage can't be overstated. It can help you pay for legal expenses when you're sued over a whole host of issues, such as third-party bodily injuries that happen on your property, damage to someone else's property, and advertising injuries.
Plan social media content in advance
There's a certain charm about posting off-the-cuff content, but it can lead to serious gaffes and lawsuits if you're not careful. Eliminate this risk by establishing a review process for social media content before it goes live.
Screen employees before authorizing them to post social media content for your business
It may be tempting to hire your youngest and presumably tech-savviest employee to manage your business's social media presence, but you shouldn't trust your business's reputation to just anyone. Be sure to train your employees so that they understand your brand's image and voice. Ensure they understand how to avoid advertising injuries – especially copyright infringement and libel. Need a little help with that? Be sure to…
No matter whether your preferred social media platform is Facebook, Twitter, Pinterest, or Instagram, be sure you move forward with a plan in hand.
Compare quotes from trusted carriers with Insureon
Complete Insureon's easy online application today to compare insurance quotes from top-rated U.S. carriers. Once you find the right policy for your small business, you can begin coverage in less than 24 hours.