5 essential apps for real estate agents
New technology makes it easier than ever for real estate agents to connect with buyers and sellers. Improve your productivity and efficiency by taking advantage of these essential apps.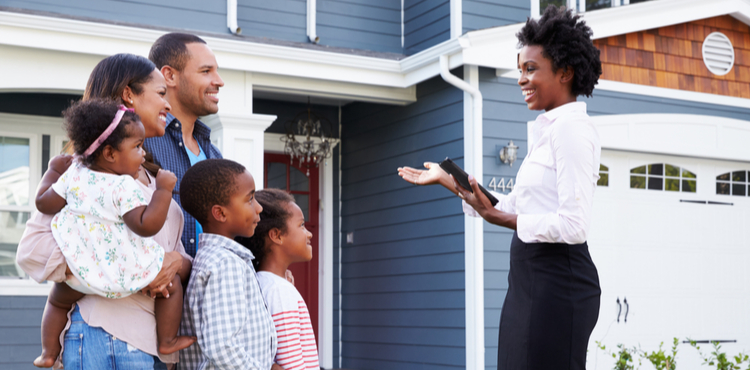 Life as a real estate agent is hectic. On any given day, you're scrambling to set up showings, juggling inspections, or tracking down buyers to get their signatures. That's a lot of hassle and a lot of hustle.
So to help you cut out unnecessary havoc, we talked with some real estate agents and asked them what apps they use to make their lives simpler.
1. DocuSign to save time on real estate paperwork
The App: DocuSign, which allows you to digitally sign and send contracts. Talk to anyone who uses it, and they say the same thing: it saves you so much time and hassle.
Why Agents Love It: As we talked with real estate agents, DocuSign kept coming up. According to Gregor Perotto, senior director of corporate marketing and communications at DocuSign, the app helps the average customer save $36 per document over traditional paper processes, and over half of transactions are completed in 15 minutes or less.
Perotto explains that the company's founder Tom Gonser was actually a veteran of the mortgage industry. Gonser was fed up with the cost and hassle that comes with real estate paperwork and wanted to make an app to fix that.
Though DocuSign works with all industries, real estate was one of the initial sectors the company targeted. Given real estate's place in the company's history, it makes sense that the app works so well with agents.
2. YouMail to streamline your voicemails
The App: YouMail, a phone-message management platform.
Why Agents Love It: Agent Sep Niakan of CondoBlackBook.com swears by YouMail. Niakan's favorite feature is YouMail's voicemail transcription. He can glance at his phone and a transcription of the voicemail will tell him if he's missed an important phone call from a buyer or seller.
With YouMail, Niakan doesn't have to waste time on unimportant voicemails (robocalls, anyone?) and instead can focus on returning calls from real leads.
3. Designation Hub to improve salesmanship
The App: Designation Hub, which offers better tools for real estate training.
Why Agents Love It: Agents need to be indispensable to their clients, and Designation Hub gives them the training to do so.
Shahla Jalali, COO at Designation Hub, says, "The biggest obstacles agents face today are getting new business and justifying their commission."
With specialty training courses, Designation Hub gives real estate agents better training for niche and high-end markets, which yield higher commissions. It also offers a technology called DH WorkoutScripts that allows agents to perfect their sales pitch. The agent reads a script while the technology records it and analyzes it for tone.
In short, this technology helps real estate agents harness the science behind the sale.
4. LeadRouter to make sure leads don't go cold
The App: LeadRouter from Realogy, which reminds real estate agents to follow up with leads.
Why Agents Love It: Brian LeBow, a California-based Coldwell Banker agent, swears by this app. It's hard to keep track of leads, especially on busy days when you have multiple showings. This app makes sure you don't let potential buyers or sellers slip through the cracks.
5. Google Maps to save on gas and sell the neighborhood to buyers
The App: Google Maps, which isn't so much an app as it is a way of life at this point.
Why Agents Love It: Aaron Mighty of the Florida-based brokerage Mighty Realty calls Google Maps his "favorite of all time." For him, it's crucial for planning out his car trips. He programs his showings into the app to find the most efficient way so he can save on gas.
Like many agents, he also uses Google Maps to scope out a neighborhood from a buyer's perspective. Buyers want to know what's close to their potential new home, so Mighty uses Google Maps to find coffee shops, grocery stores, gyms, and other neighborhood amenities that might entice clients.
Compare quotes from trusted carriers with Insureon
Complete Insureon's easy online application today to compare quotes for general liability and other kinds of business insurance from top-rated U.S. carriers. Once you find the right policy, you can get coverage in less than 24 hours.